I've been honing my skills since I was very young & I really love to combine that with knowledge & use of various tools, especially cards.

Psychic World: Was your family into working with tarot or esoteric topics? Did you inherit any skills from your elders?

Tor-WebWeaver: I am a generational psychic, I'm not 100% sure how far back it goes. But people on both sides of family have varying levels of psychic gifts & many are very interested in esoteric matters. As far as I know I'm currently the only doing this professionally at the moment, however, in the past my Great Grandmother was a psychic & she would give the proceeds earned from her readings to charity.

Psychic World: I know that your Viking roots are important to you. How do you integrate them into your readings and the wisdom you share?
Tor-WebWeaver: I will often use runes or rune cards to accent a reading, The runic language of course can be dated back to my viking ancestors. Often during readings I will feel I am guided by Freja who is of course a Norse Goddess or the Valkyries.
When I'm doing a magical practice, such as a healing (which I offer free) this is old Norse healing magic that has been passed down & runs through my family too.
Psychic World: Oh! I love the fact that you work with Freja and her healing energy! I know there are many who might like to get a sampel healing session from you. Should they send a message via our forum or do you run a weekly group healing?
Tor-WebWeaver: They can contact me via the Psychic World message system to be placed into my "Book of Healing". I do the healing ritual every month on the full moon & people can be included for a specific matter or just opt in to have some general healing energy. They can be included once or forever.
If someone has a very specific need for a lot of healing energy I will do this separately & again they can contact me via the message system.

Psychic World: Runes are fascinating to me as well.

Do you pull all of your "tools" into readings, or do you focus on one thing or another? How would you choose which tool to use when doing a reading? For example, would you combine or go to one thing for a love reading and another for a work or life advice question?
Tor-WebWeaver: 9 times of out 10, I will start a reading by a pulling few oracle cards while the client & I are introducing ourselves, this will usually give a focal point & a bit of a backbone for the reading. Then I will be guided as to which to tools to use by my guides.
I find that tarot cards are great when doing readings over the chat system & help get the answers to the client very quickly, especially when discussing matters of the heart. I find that I'm often drawn to playing cards when someone asks about business. If we have a lot of time & it's a more relaxed reading I'm usually drawn to one of my scrying tools such as the snow globe.
About 70% of the reading will be conducted hands free through, with messages channelled via my guides & the fae folk. Regardless of how the reading is conducted, what you will always get with me is an honest & straight answer but with compassion.
Psychic World:
Are there particular subjects that you like to work with more than others? Or are you pretty open to all types of readings?
Tor-WebWeaver: Tor-WebWeaver: I'm really happy to work with a client on any subject matter. It's their reading & I'm here to guide them. But I really love to be surprised. I love it when a client throws me a bit of a curve ball. I was once asked by an artist if i could see how a forthcoming project would come together, what colours, textures & materials she would use. That was really fun & a unique way to utilise my psychic ability.
Psychic World:
Also, have you had any readings that were so on point that you were amazed? Please tell us about those!
There's been a few over the course of the years. But the one that always stands out for me, is before I was professional. I was about 13 or 14 years old & some friends of mine had introduced me to a young chap they knew. This chap hadn't had the easiest of times & I was relaying information to him that shocked us both. Quite explicitly detailed information including full names & events of his life.
Something similar happened a few years after that & the poor lad was so spooked he never spoke me again.
But in all honesty, it's always a wonderful surprise when guidance is spot on & it's always a treat when people come back to let me know that what I said came true.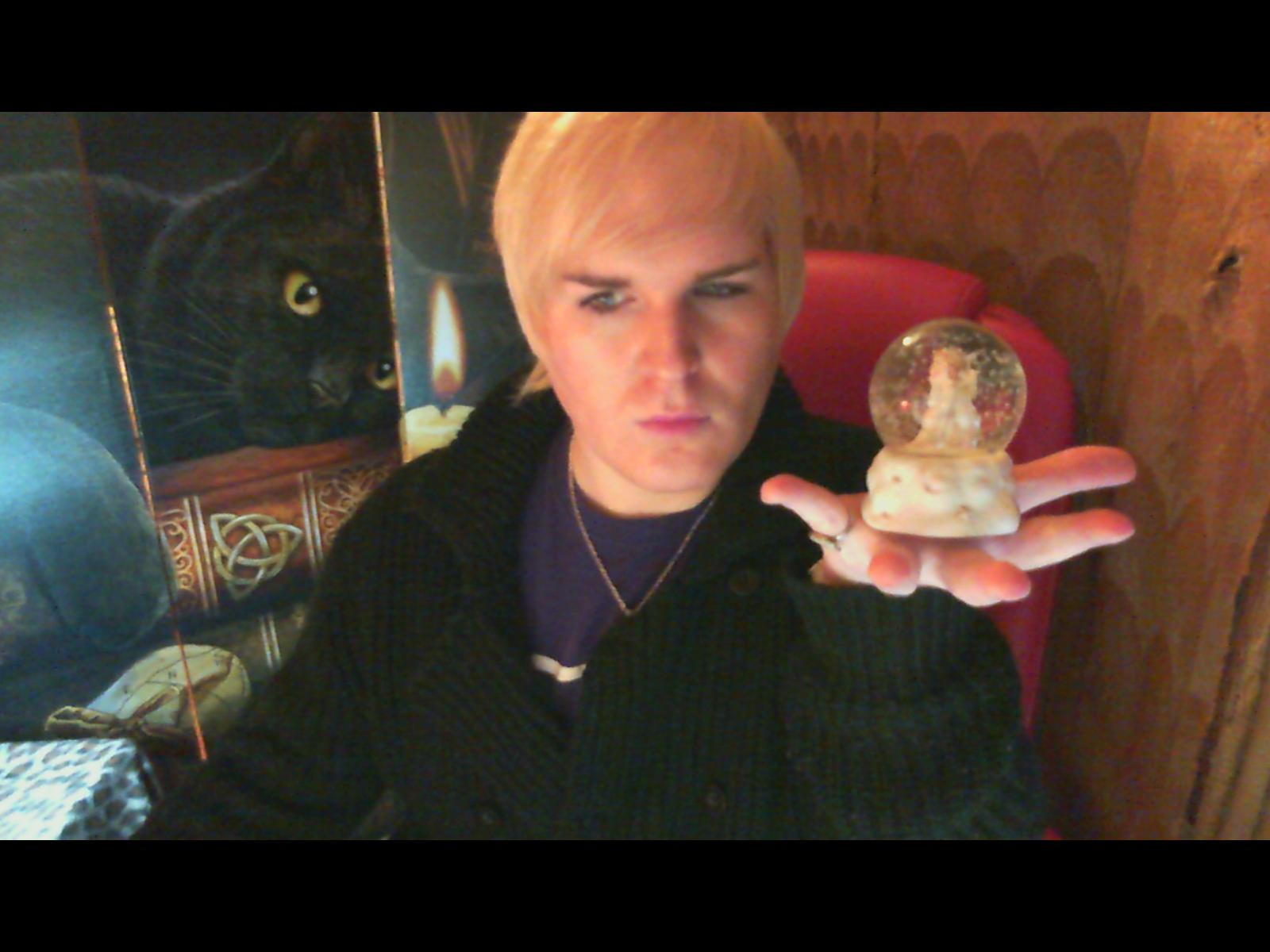 Psychic World:
I couldn't agree more with you about the blessing it is when information is totally on target - even if it feels a little spooky! And I LOVE the fact that you used your gifts so creatively / to help a creative explore her options!
Tor-WebWeaver: Funnily enough, "spooky" is a word I use a lot when I've been accurate or when a colleague/friend has been accurate. I think it should always remain a little bit spooky & mysterious. Not only does that keep me on my toes, which is excellent but I think it's prudent as a working psychic to remain open to being shocked by this work.
Psychic World: I
s there anything else you'd like our readers to know about you, your work, or anything else?
Tor-WebWeaver: I'd like to thank Psychic World for having me & I'd like to thank the readers for reading.
I want the readers to know that having a psychic reading, shouldn't be a scary or stressful experience. It should be about getting the guidance you seek, receiving some clarity & should be enjoyable.
I'm very blunt with the guidance that I pass on but I would also like to think that I'm approachable & that I'm someone whom the readers can feel they can come to.
I'll always do my best within a reading & I thoroughly love what I do.
Psychic World:
Also, do you have any sort of schedule in mind for next week so that we can tell people when they can find you online?
Tor-WebWeaver: I'll be on around
4pm GMT
week days next week. If I'm not online, we can arrange an email reading. I offer a 3 question "mini reading" for $10.
Psychic World: Thanks again, Tor, for taking the time to have this interview! You have such a fascinating background and it was a pleasure to get to know you!
If you would like to
get a reading from Tor Web Weaver
, a.k.a. Tjay Psychic, he's online from 4 pm GMT on week days this week.
Blessed be.