Morgan, a.k.a. The Ride Readings, has prepared another round of Tarotscopes for the month of September, 2016. Read on to find out what you can expect this month! The cards used for the month of September were both from Doreen Virtue's collection: the Fairy Tarot deck and the Magical Unicorn Oracle deck. Enjoy!
September's Tarotscopes are an overview of the month, read with tarot and oracle cards, and assigned to the different zodiac signs.
Read on to get an overview of what you can expect this month!

Aries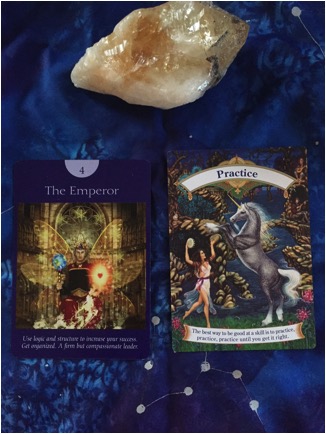 The Emperor rules Aries, so this card is perfect for you this month! Get back to doing what makes you feel like you! If things have gotten a little haywire, make time to get reorganized and restructured – and the timing is perfect given that it's Mercury Retrograde. You may be rushing into a new venture, but this is a message of patience and practice (and practicing patience!). Once you have revisited your plans, things will go very smoothly for you in the upcoming months.
Taurus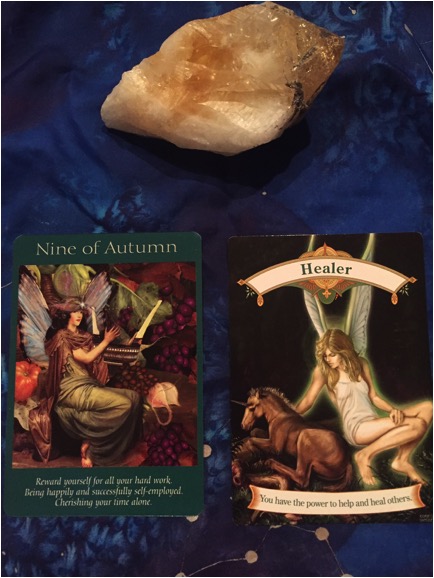 Taurus, what a lovely message for you this month! You may be feeling like Beyonce at the moment! If you've been looking for a confirmation that healing is your life's purpose, here you go! If you've doubted your business or career as of late, here is a confirmation of success. You are all you need to be successful. Enjoy the Midas touch!
Gemini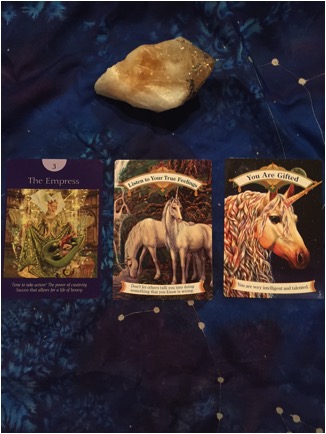 Hi Gemini! Two Unicorn cards wanted to pop up for you! This month is looking awesome! It's time to really connect with your intuition. I know with Mercury Retrograde you can be feeling a bit all over the place. But this message is a confirmation that it's a good time to nurture your passion projects. Furthermore, as this is a time of heightened intuition, it would be really good to meditate or start your own tarot journal. You will be empowered this month. If you tune in, you will know exactly what steps to take, every time. Enjoy the energy flow coming your way!
Cancer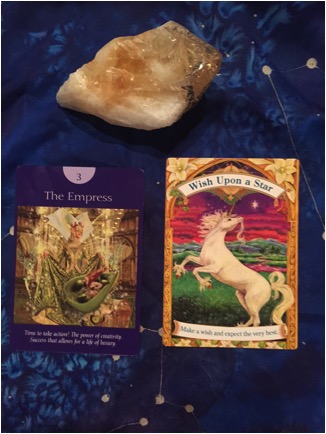 Hi Cancer! Don't want to get you too excited (ok, the fairies, unicorns, and I definitely want you to get super excited) but September is a make a wish and it will come true month! Listen to your intuition and let it be your guidepost for manifesting your dreams. The month starts out with a new moon, so write down or create a vision board for what you truly want and be specific. If you are trying to manifest a partner, don't just say I want Prince Charming! What does your soul mate do? What does he look like? Where does he like to go for coffee? Once you write down your wish list, start listening to those little hunches you get and indulge them! This month will connect a lot of dots for you.
Leo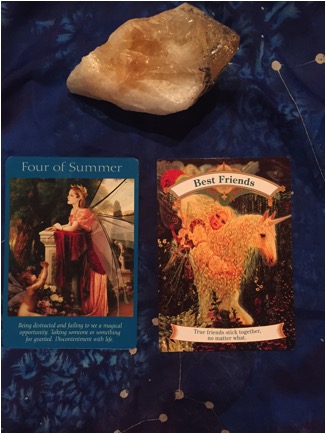 Hi Leo! You may be feeling a little disappointed in your relationships lately, as you might be looking for something more meaningful. The good news is that you have the power to change your life, and the Universe has your back right now. Focus on what you want to do and what you need to do. Lean on your soul sisters. Right now may be a good time to separate yourself from even slightly negative people (people who say that you have to work hard to make money, that success is a struggle, that self-employment is impossible) and really focus on spending time with people who share the values as you.
Virgo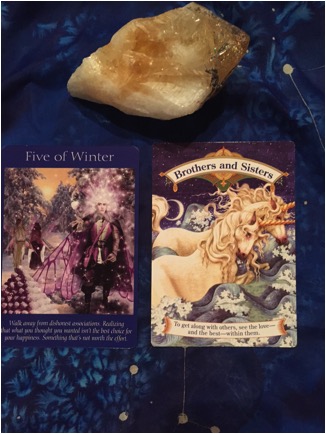 Happy birthday, Virgo! This month is all about realizing the connections in the world for you. By nature, you are very practical, but this month is all about going with your intuition. You may have recently experienced some dishonesty. I do not want you to focus on that. Though you've been wronged in the past, forgiveness and unconditional love are keys to your healing this month. You are honing your tribe and focusing on your purpose, and that's a lot to be thankful for.
Libra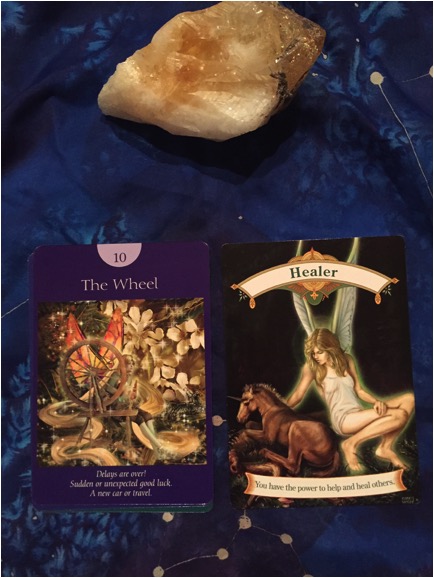 Libra!! Lots of messages coming through for you this month. You've been experiencing highs and lows as of late. One minute, you really feel like you're hitting your stride, the next, you've caught someone in a lie. The more you recognize life's cycles with peace, the closer you become to your life's purpose. You have great power. You have great strength. You have a remarkable ability to heal – whether that be through your words, your art, or your literal healing skills. Give yourself more credit. The energy for you this month has a lot going on, but it will also be bountiful.
Scorpio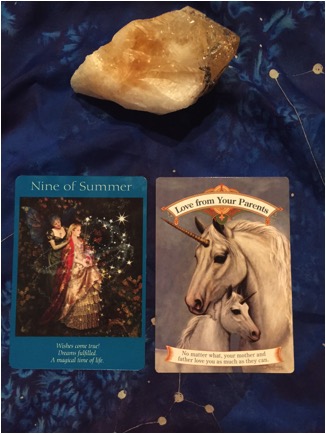 Hey Scorpio! The energy this month will be super good for you. You will be able to make magic! Focus on what your wishes are, and watch them come true. Remember, the Universe loves specifics. So, when you're intending on manifesting, include details! If it's career, ask yourself what your day-to-day would look like, how your boss would act, how the culture would be, what your favorite coworker's most loved lunch spot would be. Create your own world! Unconditional love is also important for you this month. Whether that be you practicing the art of unconditional love for every situation you find yourself in, or doing some healing work regarding your parents, know that this work is very beneficial to you right now. Everyone is doing the best they can.
Sagittarius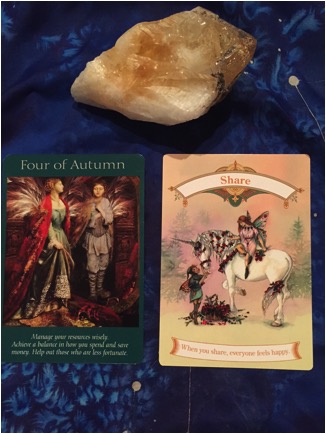 Hey Sag! It's time to check in on that giving and receiving balance. If you're feeling super drained right now, check in and make sure you're receiving enough. If someone offers you help or to take you out to lunch, recognize the invitation as a symbol from the Universe, trying to replenish your energy. If you need to take a mental health day, here is your permission. If you are feeling financially insecure, now would be a great time to donate your time to your favorite charity. I also highly recommend working with the fairies to manifest. Pick up some litter around your neighborhood. When you're out in nature taking care of the Earth, you'd be amazed at how much clearer you'll feel on your manifestations and intentions. Don't forget to share who you are! It's all about balance this month.
Capricorn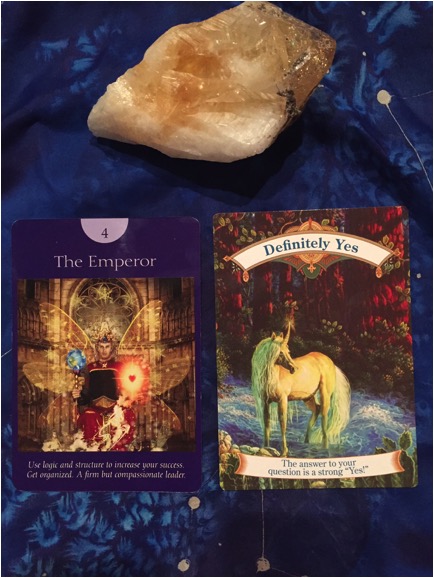 Hey, Capricorn! September is flowing for you. There is a call for you to restructure a little bit, but that kind of work strengthens you. Revisit your goals. Whatever you're concerned about this month, this is a confirmation that the Universe is conspiring for you to live your best life. All things are looking good, babe, enjoy it!
Aquarius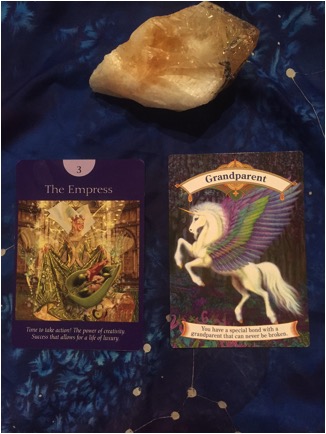 Aquarius, this is a lovely month to tap into your intuition and ancestors. Meditate, meditate, and meditate some more. Someone on the other side is trying to help you. If you're feeling stuck on a project, consult your elders. Right now, the Universe is urging you to work on your passion projects. A past life regression may be helpful for you this month.
Pisces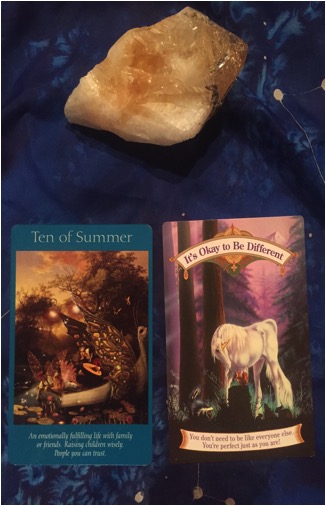 Hiya sweet Pisces! Things are looking awesome for you this month! September is all about realizing who you are, being totally ok with it AND being totally accepted for it! I know it's been tough for you lately - trying to find your tribe - but this is a confirmation that you are on your way there! If anyone makes you feel less than, swiftly cut them out. We need more sensitive, lightworking souls like you, ok? Enjoy the bliss that is walking in your truth, being authentic, and being accepted for it. Keep being you!!

Get a personalized tarot or oracle reading from Morgan today! She's an intuitive empath who works with cards to help you find the answers to life's biggest questions.