Our team of wonderful Astrologers and Vedic Astrologers have been working hard together to create This Week in Astrology on PsychicWorld. Weekly updated unique and high quality Horoscopes by moon phases! Click and see what this week has in store for you.
Discover your weekly horoscope
Phase of the moon:
First Quarter in Virgo
Questions about love, life or work?
Register today & talk to a psychic
Receive a 50% introduction discount!!
Get answers today

Questions about love, life or work?
Register today & receive a 50% introduction discount.
Get answers today

---
ARIES March 21 - April 19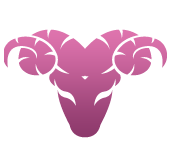 The theme of love continues, and once again it's time for pleasure in each other's company – joy, a celebration of life itself. You are active not just emotionally/passionately but also at work, making the right moves, the right decisions. Money matters will be more or less smooth, so all in all, a good period by the grace of Ganesha!
TAURUS April 20 - May 20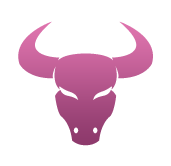 Your self-confidence soars. I might be excused in calling it daring, even effrontery. It will make you more caring, more willing to listen, now that things are going your way. Actions taken now will change your life for the better. Also, add to your image in the eyes of others, especially loved ones.
GEMINI May 21 - June 20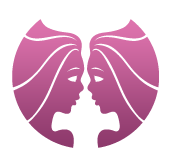 There will be a let-up from within you, in terms of more time and more willingness to relax, enjoy yourself, let down your guard. And this despite the still gruelling pace of work. You will be closer to your loved ones and children, will try and find time for them, even for visiting friends and neighbours. It's also a propitious time for starting up new ventures or projects.
CANCER June 21 - July 22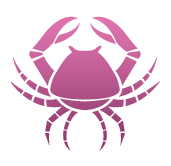 Skill, efficiency, single-minded concentration and of course, efficiency – these are what you get now. They're all directed to your work at which you're truly brilliant without being self-centred. It is another matter entirely that you are equally brilliant at fun, socializing, pleasurable activities.
LEO July 23 - August 22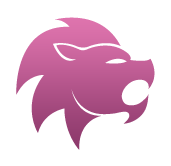 You will show a tremendous capacity for sheer grinding hard work this quarter too. It's like you've got a second windfall last week that will sustain you for some time. Better health too adds to this and much more charisma, reactivity, attractiveness to friends and the opposite sex.
VIRGO August 23 - Sept. 22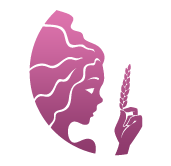 Secret deals, closed-door meetings, arcane and esoteric activities and pursuits will be most important in this period. A secret love affair or liaison, perhaps, also. With this kind of cloak-and-dagger stuff, and hidden romance, your expenses will be very high indeed. It's expensive to have mistresses or play cops and robbers, isn't it?
LIBRA September 23 - October 22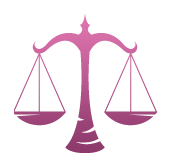 Your improved financial resources now permit you to indulge yourself, doing the things that please you. Hobbies, quality time and interaction with both children and friends, and above all, love. Perhaps an affair, a liaison or a lifetime bond. This will of course depend on the individual natal horoscope.
SCORPIO October 23 - Nov. 21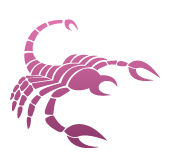 Both financial and spiritual activity will be speeded up. Your mental and spiritual strength will see you managing finances, fund-raising, capital formation and management with more restraint and good sense. Sometimes you will see a slowdown in progress, but right now, perhaps 'haste makes waste' would have applied to you; so perhaps it's a good thing, after all, says Ganesha.
SAGITTARIUS Nov. 22 - Dec. 21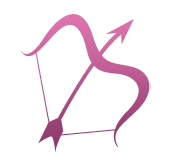 Better health, better family bonding, more rest and relaxation. Sweetness and warmth in all relationships, not just personal ones, will make all this happen. It is a favourable time for starting up new projects and winding up pending matters to your satisfaction. Talking of satisfaction, it's your mind and intellect that gets the most in domestic, community and social concerns, larger global issues.
CAPRICORN Dec. 22 - Jan. 19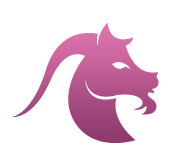 You're not only in far better 'health and spirits' as we Indians say, but also have a lot going for you. Not least is just how charismatic and creative you are. Your inner resources will boggle even your mind, not to mention the capacity for slogging it out in terms of sheer hard work. All this will naturally put you not one step but yards ahead of the opposition. Way to go!
AQUARIUS Jan. 20 - Feb. 18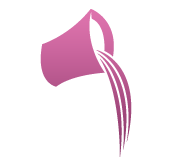 Now comes better health, the capacity for even harder work, better relations with loved ones and children. And doesn't Aquarians, the ultimate carer and provider, just love it? There's much more romance, entertainment, joie de vivre, so that you lighten up a lot. If you think that's all – there's the final pièce de résistance – absolutely outstanding charisma and creativity, greater personal liberty.
PISCES Feb. 19 - March 20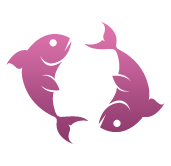 A total about-turn or somersault in terms of activities. Now, it's whatever is secret, surreptitious, even sly and devious, strange, arcane, full of subterfuge and deceit that lies behind your activities. Even money changing hands in secretive deals, scams and scandals. Romance and love affairs too will be conducted in a hush-hush manner, or be beyond the norms of convention and society. You will be concerned with hidden activities – either personal or for your work – and therefore, very, very expensive too.
---
---