Our team of wonderful Astrologers and Vedic Astrologers have been working hard together to create This Week in Astrology on PsychicWorld. Weekly updated unique and high quality Horoscopes by moon phases! Click and see what this week has in store for you.
Discover your weekly horoscope
This week:
March 9th
Phase of the moon:
Last Quarter in Sagittarius
Questions about love, your relationship or work?
Register today and receive a great welcome bonus!
Chat with a psychic

Questions about love, your relationship or work?
Register today and receive a great welcome bonus!
Chat with a psychic

---
ARIES March 21 - April 19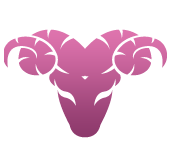 Now it's not social/familial/kinship relationships that are important but those with superiors and bosses, officials and authorities and subordinates, employees. You still need to watch the interests of the first named, though. Funds will flow in, loans and resources will be organized very smoothly, and so also will the contacts and communications trend.
TAURUS April 20 - May 20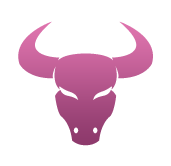 A unique placing, which is reflected in your mood and mindset. With heavy socializing and personal interaction will come a desire for solitude, quietness of mind and spirit. You may actually enjoy the 'lonely in a crowd' feeling. Some rivalry, or open animosity may be experienced and could well trigger off this feeling.
GEMINI May 21 - June 20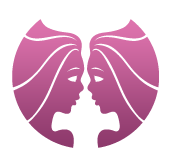 It's the quarter of your own birth sign, and all that you do, feel and think is bound to be specially charged, strengthened, fortified. And now your home is your castle, your bastion against a cruel and demanding world, and your family and loved ones, your raison d'être. No more chafing at the bit when responsibilities on the domestic front have to be fulfilled, or there's extra work involved.
CANCER June 21 - July 22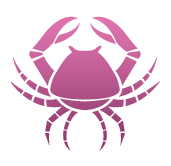 You will be brilliant and successful – impressively so – in your professional life/career/job. Politicians would kill to have the kind of dream run you've been having since the start of 2018. And Ganesha tells me that it will continue for some months more. All this, as I've said earlier, reflects gloriously and beautifully on your family life, on your love/marriage interactions, on your dealings with both parents and children.
LEO July 23 - August 22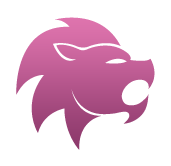 Even more things are highlighted, now. It's all that has gone in the forecast for last week, but with the addition of new inventions, discoveries, ideas, higher study, higher questions of faith and religion. This upward spiral will also be seen in clever financial moves and investments, and last but not the least, the welfare and activities of your children.
VIRGO August 23 - Sept. 22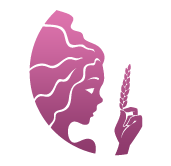 It's your family, your roots, that are important for you, and your home is the centre of the universe, in that sense. Parents, in-laws and older relatives will have your care and attention lavished on them, as also the house and home, despite a certain amount of time spent away from it in travel.
LIBRA September 23 - October 22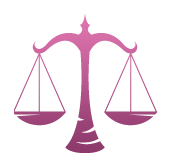 Your contemplative tendencies will take a back seat for the moment. There will be worries in juxtaposition with wish-fulfilment and dreams realized. Love and hate come to you in equal measure too. In addition, there will be a fairly large amount of social interaction and also much activity at the workplace. All in all, to call it a busy week would be an understatement.
SCORPIO October 23 - Nov. 21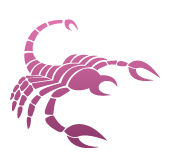 You'll function at two levels, once again. In this world, it's house and domestic concerns, office routines and demands, business commitments that will be important; while in the world of higher consciousness, you are contemplative, introspective, meditative. And the beauty of it is that both mesh wonderfully! There could be some jealousy, hard feelings or rivalry to cope with, but everything can't always be rosy, can it now?
SAGITTARIUS Nov. 22 - Dec. 21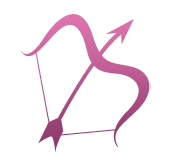 Family and home once again. More particularly house and home. Renovation, acquiring gadgets, making extensions or repairs, or perhaps buying a home of your own. Perhaps a housewarming or grihapravesh. Also important will be your interaction with family at different levels, and with local and neighbourhood concerns and affairs.
CAPRICORN Dec. 22 - Jan. 19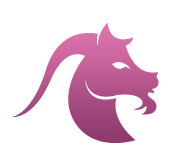 It's your work/job/profession/business that you concentrate on almost totally, in a sudden shift. It's not inexplicable. The desire to transcend the merely physical is all-important and vital. It's not, however, a good time to make vital decisions, especially on the personal front. Even the demands of children and loved ones may seem to be bothersome.
AQUARIUS Jan. 20 - Feb. 18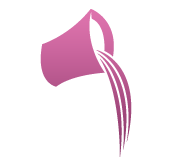 A spectacular boost in vision, optimism, the will to make things happen, mental growth and expansion – an impressive list indeed! There will be friendly activity to support all this. Hobbies and sports, loving times with children, even success at speculation. Avenues like research, inventions, information technology, space travel, astrology and also tantra and mantra will draw you, and could even be work-related.
PISCES Feb. 19 - March 20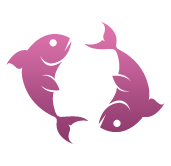 After your brilliant performance and hard work over the last two weeks, your thoughts turn homewards – or to a pied-à-terre, a home away from home, perhaps. It's older people, parents and in-laws, relatives – the aged, in general, that you will care for, especially so, with much gentleness and concern. Pisceans are great with very old and the very young! And they are willing to put in patient effort to make things easier for them.
---
---
Questions about love, your relationship or work?
Register for free today and receive a great welcome bonus:
Buy $ 10 and receive $10 dollars worth of credits (no bonus)
Buy $ 20
+ $2,99
bonus and get $22,99 worth of credits
Buy $ 50
+ $9,99
bonus and get $59,99 worth of credits
Buy $ 100
+ $24,99
bonus and get $124,99 worth of credits
Register for free and claim your bonus