Oraclescope for 2018
There is a lot of big energy in Oracle cards. They give insight into the greater sense of what's going on around us. Discover what the Oracles have to say about you, your love life, family, your career and more in 2018. World famous Clair and Psychic Medium Michele Hudson has drawn the cards exclusively for PsychicWorld! Click and see what next year has in store for you.
Click on your sign to discover your Oraclescope for 2018
---
ARIES March 21 - April 19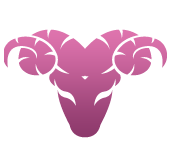 For you, I see a lot of positive changes coming forward and a lot of travel involved through the months. Emotions are going to be on high most of the year and partnerships are definitely showing as IMPORTANT this year. Being able to move to the beat of your own drum is going to be just what the doctor ordered for you this coming year. Take what comes your way and work with it as it will shape up to be a very good year altogether.
TAURUS April 20 - May 20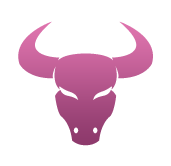 This year is going to be all about the decisions and choices for you. I feel there is a dream that is going to start being realized and it's up to you to decide how you will move it forward and with who. I don't see a lot of worries or fears but more things going smoothly for you as all your expectations will start to come forward and healing will be involved. It's going to be a good year to step out of your comfort zone and do what you have always wanted to do.
GEMINI May 21 - June 20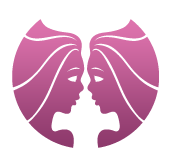 There are going to be lot of new beginnings coming forward to you. I am also hearing choices, choices, choices. I feel this year is going to be about letting the emotions out towards those that need to hear what you have to say. There is fire lit in that soul of yours that wants you to move forward and I do believe you finally get the gumption to do it. Take it slowly this year as I feel there are certain things that need to fall into place before you can take a leap but you will know exactly when that is.
CANCER June 21 - July 22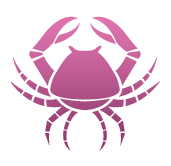 For you I feel that healing is huge for you this year whether it being learning energy healing or some other type of modality or just healing what ails you. There will be a lot of abundance coming your way also and what you do with it will either help or hinder you. Be careful and go with the gut feelings on this. Songs and music will play an important role also this year as signs for you to move forward or to sit still for a bit. All in all this is a good year for you financially and also health wise.
LEO July 23 - August 22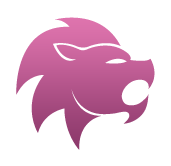 This year is all about transformations happening energetically and also physically. Many of you will not be seeing the old you that you have hung onto but more the NEW person you are going to be. There will be a lot of changes occurring this year for you and if you go with the flow you will see success and abundance. Let the creativity flow through you as you start a brand new journey and one that is sure to please.
VIRGO August 23 - Sept. 22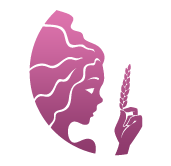 This coming year is showing me a lot of endings and new beginnings coming forward. I feel you find your own personal path and follow that. I feel this last year taught you some huge lessons and now it's time to shine. Growth, learning and passion are also key this year as you move towards another step forward on your own path. New partnerships are also indicated as you let the old go.
LIBRA September 23 - October 22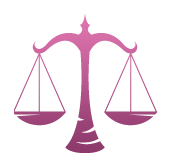 As long as you are moving from the heart this year you should see a lot of things coming together for you. Marriage is also indicated here for those that are in a relationship or looking for one. Emotions and creativity are at the forefront this year as good things start to move forward because you are following your own heart and doing what that fire inside is asking you to do. Take everything and make it into something as you will see it all comes full circle and you will be very happy with what you have accomplished.
SCORPIO October 23 - Nov. 21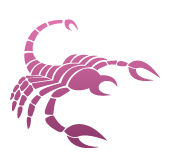 This year it's going to be all about balancing out and getting things done little by little. There is positive movement forward but don't take on too much at once or you end up stuck. Partnerships will play a big role this year for you as you will start to see it really come together for those that are single or for those that have been together for awhile marriage, engagement or second honeymoon. Just go with the flow this year and let it all just fall into place for you and I do feel you will be pleasantly surprised.
SAGITTARIUS Nov. 22 - Dec. 21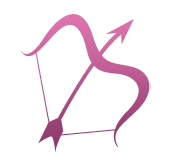 This year it's going to be all about what you want and you are standing tall and not taking no for an answer. Emotions run very deep this year as you speak your mind and get those emotions in check. There will be someone that comes forward as a friend and then turns into a partner for you. I feel it's someone you don't know yet. He is a bit mysterious but also real fun to be around. Take it as it comes and watch what happens. Full Moon/New Moon definitely play a significant part in this year's movement. Be that light and let it shine and BE YOU as that is all the Universe asks.
CAPRICORN Dec. 22 - Jan. 19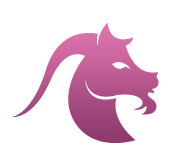 Magic is in the air for you this year. Creativity is at an all time high. Joy and laughter is what it is all about. Everything has finally come full circle for you and it's time to spread that magic around. Lessons have definitely been learned and it's time to open all the new doors that are coming your way and it's up to you decide which ones to walk through. Change of jobs might be indicated, celebrations are coming forth. Be watching Spring/Summer as there are definitely good changes coming your way.
AQUARIUS Jan. 20 - Feb. 18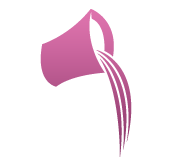 This year it's all about looking at the big picture and finally settling down, building a firm foundation and having a stable situation. Listening to your gut is imperative. Healing comes in different forms for you. You might find yourself finally settling down with the person who has meant the most to you for a long time. You are now looking at the BIG PICTURE of your life and what makes you truly happy and going after it.
PISCES Feb. 19 - March 20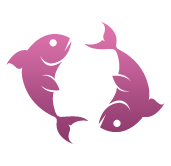 It's time to let bygones be bygones and start again. Let go of those emotions that are holding you back and start to swim upstream. New beginnings are right around the corner for you when you start to use your own intuition (as you got the best there is) and create from it. Know that there is a diamond under all that and get ready to shine. This is the year you finally stand up and move forward and use your own personal gifts to make it happen.
---
---
NOT YET A MEMBER OF THE PSYCHICWORLD FAMILY?
Register for free today and receive a great welcome bonus:
Buy $ 10 and receive $10 dollars worth of credits (no bonus)
Buy $ 20 + $2,99 bonus and get $22,99 worth of credits
Buy $ 50 + $9,99 bonus and get $59,99 worth of credits
Buy $ 100 + $24,99 bonus and get $124,99 worth of credits
Register for free and claim your bonus