It is definitely money that is in focus this week. A strong financial foundation is what you hanker after, as it gives you a feeling of security. You do this through prudent and long-term investment in land, property, assets and stock holdings. This will give you the necessary push to achieve success and, in the process, develop your identity too. Everything falls smoothly into place like the pieces of a jigsaw puzzle, almost preordained and without any great effort on your part. Ganesha seems determined to ensure that you are in the right time and so it is no surprise to see how swiftly your efforts bear fruit. But it is possible that over-involvement with work could cause you to neglect your spouse/home/kids and even your health. Fortunately, in the end, all your efforts will be rewarded.
TAURUS April 20 - May 20
Matters of the heart and hearth occupy you this week as your domestic responsibilities finally catch up with you. You now have to schedule in all neglected home matters and so are busy with repairs, renovations, constructions, additions to property, buying of assets, debts, rentals, leases, property loans, house/office/godown/warehouse/shops and such. Spouse, children, elders and even dependents and pets could require your soothing and calm presence. The ill health of your loved ones or even extended family could cause panic but Ganesha guides you to happily overcome these obstacles.
CANCER June 21 - July 22
Once again, the good life beckons. You should get down a bit and become less intense in your reactions. You want to take a breather and savour the joys of hard work. Home and family beckon and you make time for friends, as all this makes you happy and fulfilled. This is an important period. You can now be realistically hopeful of success in your ventures, in all that you have striven for, hoped for, and planned for. You can safely go all out for success and achievement! There is a chance that you may realize a major ambition, or have a long-held wish fulfilled. In fact, I wouldn't be surprised if it's already happened. It could be in the area of love as your compassion for near and dear ones overflows.
LEO July 23 - August 22
You have been able to reflect on your past and identify a pattern of behaviour that you know is not good for you. But you are as stubborn as ever and are not willing to change. You let your heart make all your decision and they could be wrong most of the time, as they will be subjective. Your intuition will also tell you to distance yourself from certain people, projects and preoccupations. Pay attention; it is in your interests to heed all warning signs. This is a good time for your individual strength, and leverage them. Don't settle for anything less and don't undersell yourself. Don't also be short-sighted and impractical; look at the bigger picture. There also will be huge expenses as you will make purchases for the family. There will be many pulls and pressures and you may be in an indulgent mood. Look for happy and positive ways to fulfil your needs. Ganesha is watching over you.
VIRGO August 23 - Sept. 22
Your profitable run continues unabated. There are some emotional moments with the family too and the health of an elder member may need attention. There will be soaring expenses but you are also making money and so it won't be a problem. There will be genuine progress and you will be able to afford the good things of life. You make all the right moves and are ultra-efficient at work. Home life will be pleasant and children will bring great joy. There may be an addition to the family; if you are a pet lover, there could well be an exotic new acquisition.
LIBRA September 23 - October 22
Life has taught you, in recent times, to assign realistic goals and priorities. Once again, the focus is on the material plane. You are looking at providing comfort, security and protection for both yourself and your loved ones. Many issues need to be resolved. Real estate property, renovation and family matters are uppermost in your mind. You also need to get your way without hurting others and that is a tightrope walk. Family matters do get resolved, but with the usual strife and turmoil. There is no getting away from domestic bickering, whatever you may do. Sometimes, you feel as if you are being taken for granted and it's difficult to conceal these emotions as no one likes to be undervalued, especially by loved ones. Don't allow this feeling to grow. Nip it in the bud and get on with your work as though all is well. It is the only way to combat domestic strife. Without being rude, pretend that all is well and go ahead.
---
---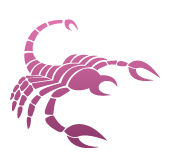 SCORPIO October 23 - Nov. 21
All the bonding experienced over the past two weeks gets you very close to family and it is a very emotional period. The problems are slowly working themselves out and the family is taking the load off your chest. All this goes a long way in dealing with future issues too. Once all this is put on the back burner, you are aware of the need to look at some fun too. It has been a rough time and you have to balance it all out with some entertainment and diversions. There is respite and you have handled your crises well. Ganesha is pleased with the way you have gone about solving your problems and your affairs.
---
---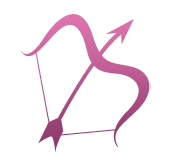 SAGITTARIUS Nov. 22 - Dec. 21
Hard work is an integral part of your psyche at this juncture. You are full of vision, optimism and faith, and you inspire all those around you to give their best. You gain the support of friends, admirers, acquaintances and lovers. These are good times. There may be the blossoming of a romance with someone you meet, at work, a sort of office romance, I may add. Tread carefully. There are beautiful moments of stolen love and you are on a high because of the same. Life gets a rosy tinge and all is well with your life. If married, your relationship with your spouse gets better, leading to intense bonding. Romance is certainly the focus this week, whichever way you look at it.
---
---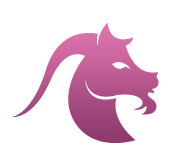 CAPRICORN Dec. 22 - Jan. 19
While the work area is moving along smoothly, you also make some personal conquests. You are more creative and attract many like-minded people who will collaborate with you both at work and at play. You have the path to success with concrete results. Your work skills are sharpened and your personal equation enhanced. You have laid the foundations and it is time to work on them and reap the dividends. With the right attitude and hard work that you put in, there is no room for failure. You make steady and sustained progress. There are some family issues that you need to deal with. It will be a diversion – a pleasant detour from your work-oriented strategies.
---
---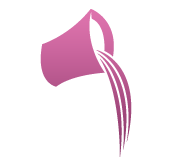 AQUARIUS Jan. 20 - Feb. 18
You look at bonds, connections, relationships, associations, marriages, engagements, concerts, get-togethers and everything to do with people. You will be in a frenzy of communication as people rally around you. You are in the limelight and much sought after. Your work is going as you want it to and you are supercharged. You are a special invitee everywhere. You are in harmony, living and sharing love. There is a new-found finesse in whatever you do.
---
---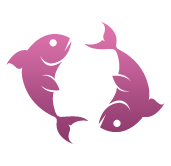 PISCES Feb. 19 - March 20
Life is good and you have no complaints which, I must add, is a rare human condition. You have been bestowed with everything and you thank the Lord and live in gratitude which is certainly a good way to be. This is a wonderful period with beauty and utility, money and deep bonds. Family life is excellent and there is intense romance too. Your work/career is moving along well, and all the hard work has paid off. You will socialize and fuse work and play with pleasure, fun and joy. You are capable of intense love but such intensity and nobility require the right partner and you find it in this phase. A truly lucky period!
---
---