ARIES March 21 - April 19
You have a creative streak and find ingenious solutions to your money and relationship problems. Despite it, you are plagued by a sense of insecurity deep down. It is possible that you feel restless and dissatisfied with your life and this could spill over into your intimate relationships. Children and pets could be a source of worry. Travel for work/pleasure will be beneficial; you attend meetings, seminars and conventions and win applause for your prowess in work. This is also a good time to start laying the foundation for a spiritual quest through meditation, relaxation techniques and chanting.
---
---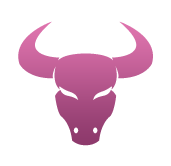 TAURUS April 20 - May 20
Ganesha is pleased with your toil and labour but also reminds you that life is not only about money. Relationships are at the forefront of the new trend that begins with the current phase of the moon. You will now spend even more time in spiritual pursuits and at the same time you will understand the value of harmonious relationships. Romantic liaisons, intimate relations with your beloved/spouse, love affairs, engagements, weddings, strengthening bonds with your loved ones – be it your lover, your children, or even your extended family, some or all these – will occupy your time. Your domestic situation is harmonious and this fills you with a sense of well-being. Money-wise too, this is a good week as gains from your past investments fill your pockets.
---
---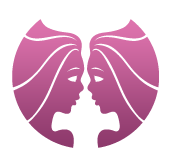 GEMINI May 21 - June 20
You have been involved, till now, in seriously and conservatively building your family's nest egg. You have been a responsible child/parent/spouse/friend/employee and have won kudos for your cool, caring and calm nature. Now, at this phase, you could feel an upsurge of emotional energy which could cause restlessness and loneliness. You may indulge in disruptive and decadent behaviour and shock your loved ones. Illicit affairs, infidelity (both physical and emotional), underhand deals and indulging in games of chance are possible under these energies; you may not have any qualms or feelings of guilt either. Ganesha advises you to understand the repercussions of your actions on your family and suggests using safer ways to dissipate these for thrill urges. Cash-flow problems could arise if you spend indiscriminately. Spending time with your beloved and your children (if you have them) will provide pleasurable moments and divert your mind from any action which you may repent later.
---
---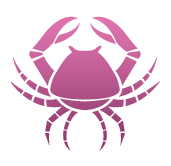 CANCER June 21 - July 22
As you run through January, life gets more and more intense. The Moon is now in your birth sign and there is a lot to do. You need all the tact you can muster to handle people both at the workplace and at home. There is still no getting away from finance and family. You need to step up your own efficiency and tolerance levels. It is not always about you; remember life is not always about 'I, me, myself'. You need to look at colleagues, superiors and subordinates with impartiality as you will need them for help and cooperation. Remember, it is teamwork that is important now. There is also buying and selling, speculation and plying the stock market, if so inclined. Last year, in 2019, this was the theme that was played too. You are not particularly money-minded, but the family is top priority and you will do anything for them, including making the greatest sacrifices. There is also love and warmth and generosity. You feel happy.
---
---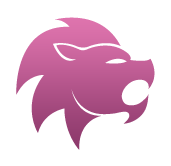 LEO July 23 - August 22
Starting now, luck is on your side. But you have to recognize your thoughts and keep away from negative reactions. The universal synthesizer – love – is in the air. You will feel connected to the people around you, and people will in turn be drawn to you. Parents, elders and in-laws will feature prominently in your life. I must warn you here that there is some danger to their health and well-being and you may have to seek expert medical advice. This is also a period when you will be compassionate and will connect to a higher power. Try to live in gratitude and appreciate all that life has given you in such abundance.
---
---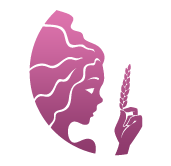 VIRGO August 23 - Sept. 22
The focus shifts to family matters. Your health as well as the health of near and dear ones may need attention. A parent or an elderly relative may need hospitalization and you will be busy with a lot of running around which you hadn't accounted for. There will be emotional moments when you will be tested and there is also the possibility of a lot of family drama. The mood is charged and electric.
---
---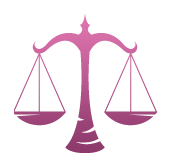 LIBRA September 23 - October 22
The busy, determined trend continues. You will continue making progress and will be quite content with whatever you have achieved so far. You will find time to pause awhile and savour the fruits of hard work. Now you will also make time for loved ones and will gently take your foot off the pedal. Librans love the good life, and now is the time to celebrate with loved ones. You will make up for lost time and all will be forgiven. You have set a scorching pace so far. Now you will slow down and look back with some pride. You will spend time with family and will love creating harmony and mending broken fences. All will be well in your relationships – especially personal ones like marriage. Librans are pacifists and do not flourish when misunderstandings and quarrels are rife. So you go out of your way to make peace.
---
---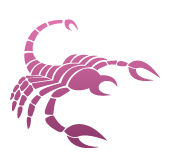 SCORPIO October 23 - Nov. 21
You finally make room in your life for emotions and feelings. Your first needs are money, recognition and a position of control, and once they are in place, you look for love. All your feelings are neatly compartmentalized. The family comes into play here. There is love and bonding. You try to include them in your plans so that they understand you better; it is also so much easier to trust family and include them in all your new schemes rather than put your trust in strangers. There may be outings with relatives, family and dear ones; there will certainly be happy times spent in beautiful surroundings. Your plans are going well and it is time to go soft on the pedal. Enjoy the bonding under the full moon!
---
---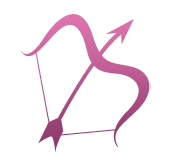 SAGITTARIUS Nov. 22 - Dec. 21
This is time for family bonding. You loved your circle of friends and hate hurting anyone deliberately. As a result, there are huge demands of your time and you spread yourself very thin. Your personal affairs suffer as a result. Remember, you can't please everyone all the time, and if you try this, you may only be hurting yourself, and the ones who are really close to you. They may begin to feel that you are neglecting them, but that is not true. Make a checklist of what needs to be done and prioritize your targets. You are highly talented and expressive and love all forms of communication. In fact you are always a big draw for your skills and also your values. There is always an innocence and honesty in your dealings and you trust implicitly. You now turn to the home, hearth, home away from home, domestic and filial duties, the sense of satisfaction that these bring. There is greater confidence, sharing, love and self-belief. Whatever the situation, and no matter how harsh it may be, you smile through it.
---
---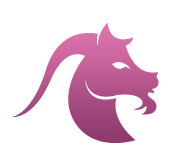 CAPRICORN Dec. 22 - Jan. 19
From the first weeks of concentrating on money and acquisition you turn your attention to family and intimate bonding. You are also deeply attached to your family, and your parents and siblings mean the world to you. You know that the family and finance can be well looked after if you earn well and so family and finance go hand in hand. You make extra efforts to secure the financial aspects of your extended family and look for new avenues of investments and expansion. You will tap the markets and indulge in speculations, with some success too. (I must add here that a lot depends on individual horoscopes and these are mere generalizations; and I must also remind you of the fact that the stars impel and don't compel.) If you are in a family business, you may recruit some family members as you feel it is the best way to keep a lid on your activities and business secrets. There are stolen moments of joy with your loved once and many happy moments with children.
---
---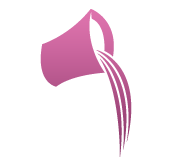 AQUARIUS Jan. 20 - Feb. 18
You are filled with love and care for those close to you and even for the large mass of humanity. You are one of the 'carers' of the world and in this moon phase this aspect gets even further exacerbated. You spend time and money indulging others. Some may feel that you have no respect for your time and that people take advantage of you but that is the way you are and there is no escaping it unless you very badly want to. All this could lead to hurt and disappointment and even a feeling of exploitation and resignation. But there is no point in dwelling on negativity and there are many other aspects you can focus on like a home improvement program, renovation, refurbishing, redecorating, etc., which will be useful and also an instant distraction. All your relationships will get a new edge this week and they will flourish. You will also be happy.
---
---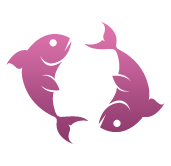 PISCES Feb. 19 - March 20
The twin themes of progress and expansion continue. There will also be many distractions of the domestic kind; there may be health and money issues to straighten out in the family and, possibly, some altercations which need your sober and mature erudition to defuse. You continue with the momentum of the past few weeks and make good progress too. You take pride in your assets and achievements and even develop an unhealthy ego. This can also be an emotionally explosive period when you fly off the handle for no apparent reason but then, luckily, you manage to return quickly to a placidity normally associated with you. There is no harm in apologizing if you have to; in fact it makes you an even bigger person!
---
---