Moon encourages you to go flat out in your work or even do a job switch. You might be visiting clinics, hospitals and social centres. Your handling of chores or nit-picking with neighbours and relatives could get you into trouble. Health and diet need special care.
TAURUS April 20 - May 20
The Moon hits the high spots, setting you firmly on the way to progress, achievement, recognition. The monthly trend initiated favours both work and enjoyment. Marriage and work alliances too, so that contrary influences and concerns do come to a meeting point. Publicity meets, conferences, seminars may well find you as the star performer.
GEMINI May 21 - June 20
The Moon ushers in the action theme. An exceptionally productive and lucrative phase of your life will have repercussions on journey, finance, marriage, the world of advertising, and print and electronic media too. Letters, calls, faxes – communication is extremely important right now.
CANCER June 21 - July 22
Your work angle is awards and rewards, recognition and/or promotion. A bonus, larger pay packet, raise or gain from unexpected sources could be greatly welcome fallouts from this. Future benefits are also highlighted, but work hard you must, to deserve and derive them.
LEO July 23 - August 22
A wish-fulfilment, some joy. And a degree of satisfaction. It may be just in a job well done or the success of a venture or enterprise. Culmination and fruition can be considered a trend for the month, ushered in now. You will be sure of succeeding, of going places, of making the right moves. I hope you'll do so as important papers, deeds and documents are also highlighted.
VIRGO August 23 - Sept. 22
This phase of the Moon is for ties and bonding, not just with those 'near and dear' to you, as we say in Indian English, but with the world at large. What a trend! People from distant places and you will experience mutual joy in meeting. Television and the film industry may even draw you in – you might be in the news too!
LIBRA September 23 - October 22
This is action time – an exceptionally productive phase vis-à-vis finance, journeys and travel, news and views, weddings and liaisons, ads and posters and one that may yield a rich harvest of fame and riches. Communications too will yield results – write letters, make calls, send faxes. A series of red-letter days till the end of the month, as you move into the month of your birth sign.
---
---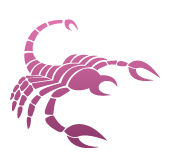 SCORPIO October 23 - Nov. 21
You will now hit the high spots, for sure. You're on the way to progress and achievement, with hope and love in your heart. Work and enjoyment, hard work and rest, marriage and business alliances – contradictions do meet this month and this will prevail for some time too.
---
---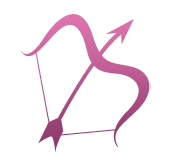 SAGITTARIUS Nov. 22 - Dec. 21
This quarter of the Moon will be extremely productive. You may be well on your way to acquiring both wealth and fame. Calls and correspondence, trips and commuting are all likely. All matters related to finance, marriage, travel, advertising and publicity, news and views, will contribute to your sense of well-being and financial betterment.
---
---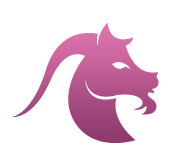 CAPRICORN Dec. 22 - Jan. 19
Once again, action time, being productive time, getting places time. Finance, marriage, advertising and visual publicity, news and views, pave the way for riches and fame for you. The other emphasis is strongly on contacts and communication, even if it means a certain amount of travel.
---
---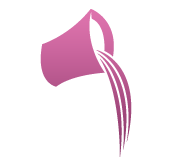 AQUARIUS Jan. 20 - Feb. 18
This phase of the Moon grants wish-fulfilment, success in a recent venture or enterprise. You can be sanguine even, not just confident. Publicity, advertising, sales and communications are all favoured too. It's the right time to get things done. Deeds and documents that you start to process now will be signed by November.
---
---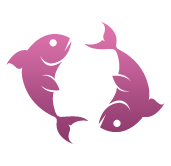 PISCES Feb. 19 - March 20
This phase of the Moon brings the world to your heart. Unions and separations will occur, and you may become a newsworthy person yourself. People from distant lands will play an important role in your life. Films and television may have openings for you. You have to cash in on the possibilities that lie before you once again.
---
---