You can't be kept down for too long and you think your goals and targets afresh for the month to come. Life beckons and you push ahead with your characteristics forthrightness. Hard work, creativity, innovation and optimism colour your actions as you make brilliant progress. Communications, contacts, correspondence – these three Cs – are the main trend for this month, not just in your work but even in all your personal and intimate relationships. Romantic gestures/leisure activities/outings/movies/family gatherings keep you excited and happy. Your home is your haven and you spend special moments with your spouse/partner/children/extended family. This energizes you, gives you renewed zest for living. Great times are in store for you.
TAURUS April 20 - May 20
The slowdown of last week is transformed into a hectic period in which the most obvious trend relates to people, people and people. Yes, buildings bridges – not literally – and creating connections with people, renewing contacts/contracts, travel – both long-distance journeys with stopovers and short/overnight trips included – can provide monetary gains. People-related professions, especially those in public relations/event management/tour organizers/wedding planners/hotel management will do well. Setting goals to expand your business or work beyond the boundaries of your city/state/country could excite you but watch out for enemies and critics at work. Do not retaliate and decide to repay them in their own coin. Ganesha feels that the best way is to 'go with the flow' and 'surrender to the higher energies'. Relaxing at home with leisure pursuits – watching plays and movies, attending seminars and workshops with your children/siblings/spouse/partner could help steady your nerves and also add to domestic harmony.
GEMINI May 21 - June 20
For the better part of May, you have been involved in tackling varied issues on the home front. This will result in the strengthening of family ties which you now realize is important for your mental peace and harmony. Health-related concern for children (your own, if you have them) could create panic and stress. This week could put a strain on your budget too and you will have to attend to money matters urgently. Prudent steps taken now to build a strong financial foundation, through conservative and reliable investments, will provide exponential returns in the future. You will also continue to devote a large part of your energies to higher studies, research and new learning. Ganesha helps you ascend a higher plane to lead a more meaningful life.
CANCER June 21 - July 22
There will be a flurry of relationships; you will be reaching out to all corners. There will be indiscretion and errors but that is the mood you are in. Although money issues play at the back of your mind, you will be drawn to nothing in particular but to people as a whole. Your affections are diluted and you could get into a mess. You also look at various money-making opportunities but it may be getting you nowhere right now. This is not the right time for it, says Ganesha. This is a phase when you do a lot and yet feel you're achieving and doing nothing. You are easily distracted and all your efforts lead to naught.
LEO July 23 - August 22
You are jet-setting, globetrotting and reconnecting with old friends and relatives. It could be that you have been promoted to a position of authority too quickly. You will be hard put to cope with the new assignment but you manage it well in the end. You will learn to develop your people skills and other emotional competencies that come with time and experience. You learn the value of building relationships and dazzle your superior with your talent and intellect. It is also important to connect well with your subordinates. This is a valuable period in life when you learn a lot of lessons and grow as a human being.
VIRGO August 23 - Sept. 22
You now look at expansion of your work. There is recognition and you are being well rewarded for your efforts. Success breeds friends and suddenly everyone rallies around you and believe that you can do no wrong. You like the adulation and can see through the pretences but you are watchful and yet shrewd enough to go with the flow. There could be international travel, work-related collaborations and even domestic issues to handle. You will be hard-pressed for time, but every moment will be well spent. If in the media, you will strike a purple patch and will be much in demand for your ingenuity and creativity.
LIBRA September 23 - October 22
You have somewhat lost track of your priorities or perhaps focus, with all the thinking and introspection of recent times, and it is now necessary to get back to what you love best – people and your interactions with them. You will be bonding with family like never before. They will be your strength, solace, comfort and, above all, your inspiration to get ahead in life. The new fool moon indicates the trend for the coming month and the focus will be on the family. You turn back to your roots. Loved ones and the family take centre stage and you are more rooted in domestic matters. On the career front, you are not headed in any direction, but it is also a good time to take a step back and look at life more holistically. Life can never be all about work, can it?
---
---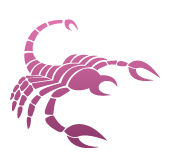 SCORPIO October 23 - Nov. 21
This is a positive and pleasing week with many triumphs which you may not notice until much later. You have been learning many of life's crucial lessons, and will now find time to party. The past few weeks have been a hectic and demanding period and you need to restore the balance. Let go of all trifles and look at the bigger picture. If you don't, life has a way of making you do it, and it will be on its terms and not yours. You go out of your way to entertain friends and play the perfect host. Work and money take a back seat and you decide to just let loose, hang out and have fun. Way to go!
---
---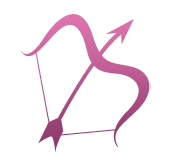 SAGITTARIUS Nov. 22 - Dec. 21
You find yourself isolated; in fact your need for privacy leads to long periods of solitude during which you don't even tell your loved ones where you are, which is quite difficult for them to cope with or accept. But you need this 'me' time in which to probe deep questions about life and death and your purpose on this planet in the particular circumstances you are in. You are not really depressed but you are looking for answers not easily forthcoming. You travel to holy places and are on pilgrimage, seeking answers. At one level, you are on the right track. Unless there is peace in the soul, you will not be able to function effectively. Additionally, there are legal issues and some domestic strife but you are far removed from all this to be hassled or worried unduly about it all. You are living on another level or plane now and will be back to earth shortly. Till then of course you cannot be disturbed.
---
---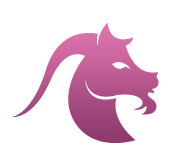 CAPRICORN Dec. 22 - Jan. 19
Many people enter your life now. The earlier passion and intensity will fizzle out and there could be new platonic associations which are useful for work and career enhancement. More than the material gains you make will be the reaching out and the establishing of the right contacts. You sow the seeds for future businesses and meet people you can tap when the need arises. And arise it will, says Ganesha. You are strongly determined to move ahead.
---
---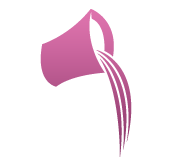 AQUARIUS Jan. 20 - Feb. 18
This is an interesting phase with many contradictory forces at play. You are full of wisdom and caring, exceptionally creative and, as always, willing to help the needy and downtrodden. On the other hand, you may also be rubbing shoulders with the top honchos of business and industry and signing big deals. Many facets of your personality come to the fore here. You don't really care about money, but it comes to you nevertheless in bushels. You also spend time with the family and please yourself with some high-end entertainment and purchases. By any account, this is an interesting phase.
---
---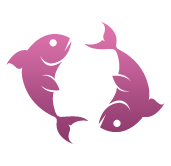 PISCES Feb. 19 - March 20
You are filled with new wisdom and ideas and want to share it with the world, or at least with friends and close associates. You may even seem quirky to those who don't know you too well as your imagination runs wild and you come up with innovative schemes. But there will be happy moments with the family and you will take refuse in it. You are also drawn to religion, spirituality, prayer, meditation, rituals, yoga and the esoteric sciences. You may join classes or even enroll yourself in a long camp like one of vipassana, for example. Your mind is charged and seeking answers. Whatever you embark on now has a good chance of doing well. So go for it!
---
---