---
ABOUT ME
Hi there, I'm Levi. I specialize in divination using cards and runes. I take a look at the energies surrounding you and your concerns and questions in current time and how events and circumstances are likely to play out based on the energy that surrounds you. From there I help you to become aware of what may lie ahead and what you can do to shift things in your favor by providing advice and potential solutions to your concerns. Through the use of my skills I try to help those who genuinely want to help themselves and use the insight provided in a reading to make informed positive choices geared towards personal improvement.
SKILLS AND TOOLS
Tarot, Playing Card Cartomancy, Lenormand and Elder Futhark Rune(*)
TOPICS
● Career & Finance
● Emotions & Character
● Fortune Telling
● Health & Healing
● Intimacy
● Same Sex Relationships
MY STYLE
No sugar coating here! I'm direct, straight to the point, and honest in what I see psychically in combination with my tools.
MORE ABOUT LEVI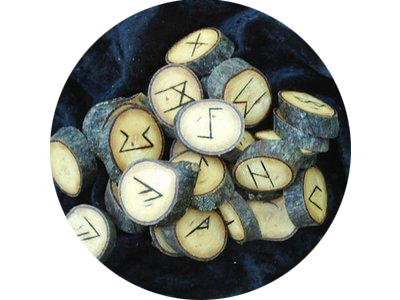 I encourage my clients to know what their questions and concerns are before coming into a session with me, be specific. Time frames are provided as estimation only. I have 3+ years of professional experience in this industry and 7 years of study and practical experience under my belt. Rest assured that your information will be kept completely confidential and every reading you receive will be customized based on your questions and concerns. Please allow time for events to unfold after a reading, not everything discussed during our session will be applicable or make sense right away. I value your time and mine. Above all, respect your reader and be patient during the session. The answers to your concerns do not reveal themselves to me as soon as you ask them, so please allow me proper time to respond to your questions.
Those who are LGBT are always welcome!
You can find out more about me, runes, my work and my style in this blogpost!
(*) More about Elder Futhark Rune: https://en.wikipedia.org/wiki/Elder_Futhark
---
NOT YET A MEMBER OF THE PSYCHICWORLD FAMILY?
Register for free today and receive a great welcome bonus:
Buy $ 10 and receive $10 dollars worth of credits (no bonus)
Buy $ 20 + $2,99 bonus and get $22,99 worth of credits
Buy $ 50 + $9,99 bonus and get $59,99 worth of credits
Buy $ 100 + $24,99 bonus and get $124,99 worth of credits
Register for free and claim your bonus
PLEASE NOTE: your feedback is very important to me! For more insight on the experiences of users who've been here before, scroll through my reviews and ratings here under.