Beginners guide to online clairvoyants
By PsychicWorld.com©
Widely regarded as the perception of information beyond the physical senses, clairvoyance is the psychic ability to receive visual guidance from a higher spiritual force.
This extrasensory perception, or ESP, allows someone to become aware of another's astral plane and delve deep into their inner radiant energy to see events or objects that should normally remain unknown, and even gain insights into the future.
How does a clairvoyant work?
Through various meditative and intuitive processes, a clairvoyant will be able to visualise someone's aura and connect with their subliminal energy to channel and tune into the vibrations that emanate from them and find answers to the past, present and future.
The power of clairvoyance
The ability to see beyond the physical dimension allows clairvoyants to use their sixth sense and through this medium visualise the feelings and energies they receive during a reading. They can offer perspective and understanding of any issues that may be troubling someone and can provide you with a clear vision of a wide-range of subjects, from love and relationships, to your professional career, or your health, and finally help you overcome any obstacle in life.
The clairvoyant's primary focus will be to shed light on who we truly are and what the path ahead may look like. Clairvoyance offers inner healing, inspiration, foresight, and can help you make the right decisions in a truly moving experience.
Chat with a clairvoyant today!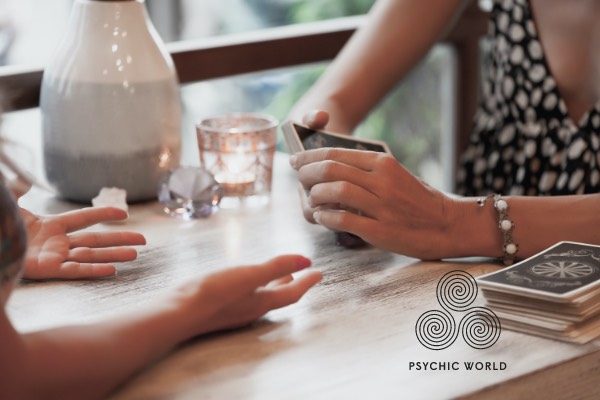 Are you seeking guidance? Do you want to understand your past and present? Would you like to receive expert advice and insights into the future? Are you curious how clairvoyance can provide you with much-needed answers? If so, you are already on the path to a clearer future.
Simply register with PsychicWorld and activate your account via the confirmation email to begin your journey with us. With credits you can directly initiate a live online chat session with one of our gifted clairvoyants and enjoy an unforgettable reading.
Go to the complete overview of the best online psychics