Psychics, a complete guide for beginners
By PsychicWorld.com©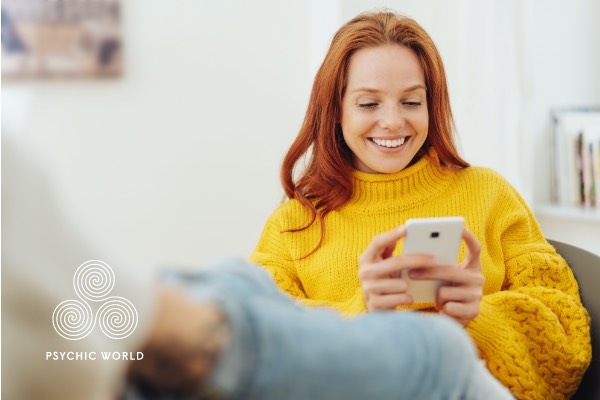 Whether or not you believe in psychics, we've seen time and again over the years that repeated sessions with a top psychic mediums will help believers and (initially) skeptics alike live life to their fullest potential.
We, at Psychic World, strongly believe in the ability of our qualified psychics to deliver on our brand promise; help you boost your self confidence so that ultimately you can become a better version of yourself.
In today's world, there is uncertainty all around us, we live in times of great stress and upheaval where we feel under constant pressure, may it be at home or at the workplace.
We ask ourselves constantly if we have made the right choices, if we are going in the right direction. Are we happy, are we fulfilled, are we taking full advantage of our lives?
Taking the time to relax, to meditate, to self-reflect is something we seldom do within our busy schedules. But often just a little guidance can help us find the balance needed to tackle the complexities of everyday life.
---
Reading time: 8 min
This page addresses some of the most frequently asked questions we receive about psychics, mediums and clairvoyants. What they do, which are the best, what questions to ask during a session?
Furthermore, at the end we'll briefly address what it means to be a certified psychic and how any person with empathy and is in tune with all their senses can strive to become a certified coach on this website.
What is a psychic?
A psychic is someone able to use their senses to perceive information beyond the physical dimension. It is an awareness and ability to process sensory data that is still to be explained by modern science, tapping into vibrations and energy that we can read on an emotional and spiritual level.
According to Wikipedia a psychic is: "A psychic is a person who claims to use extrasensory perception (ESP) to identify information hidden from the normal senses, The word "psychic" is also used as an adjective to describe such abilities."
The definition according to psychic.com: "A psychic is a person that posses an extra sensory perception power that enables them to acquire information and affect objects with Psycho Kinesis."
"The day science begins to study non-physical phenomena; it will make more progress in one decade than in all the previous centuries of its existence." – Nikola Tesla
Often maligned because we are taught to think that there is nothing supernatural, intuitive psychic gifts are derided in mainstream society because it tells us that in this world we are categorically bound to the laws of nature. But do we actually know all its laws?
"Science cannot solve the ultimate mystery of nature. And that is because, in the last analysis, we ourselves are a part of the mystery that we are trying to solve." – Max Planck
Furthermore, have you ever thought to yourself that you felt something, or that you just knew. What about something as simple as love? Do we know its secrets?
What are online psychics?
These psychics practice their trade online on websites and other platforms, whether using simple text messages, instant messaging or hotlines to help others. With today's technology, online psychics can be on hand to guide whenever needed.
What is the difference between psychics and mediums?
Mediums are mediators between the physical world and the intangible. They can provide information without any prior knowledge about a deceased. A medium can channel the spirit of a loved one that has been lost and act as an intermediary between the world of the living and that of the beyond. They can tune into this frequency of communication through different methods, including trance mediumship, clairvoyance, clairaudience and various psychic senses, as well as through telekinetic means and other readings.
A psychic however does not connect or bring messages from the afterlife. They use their senses to attune to the energy of the person being read to bring clarity, heal and help them grow spiritually. A psychic is a guide to unlocking your full potential and finding the path to your life's journey.
What abilities do psychics possess?
Here's a non-exhaustive but relatively complete list of abilities and powers psychics can possess.
A - E
Apportation
Astral
Aura
Automatic
Bilocation
Clairaudience
Claircognizance
Clairgustance
Clairolfactance
Clairsentience
Clairvoyance
Conjuration
Divination
Dowsing
Electrokinesis
E - Z
Energy
Levitation
Mediumship
Precognition
Prophecy
Psychic
Psychokinesis
Psychometry
Pyrokinesis
Remote
Retrocognition
Second
Scrying
Telepathy
Thoughtography
If you want to find out more about the different abilities of psychics, we recommend you browse our complete psychic readings guide.
Are psychic powers real?
We often get asked by prospective customers or former users of competing platforms if there is such a thing as a real psychic. We each experience extrasensory perception each and every day, reading other people's thoughts or predicting events of which we have no control over. These skills can be developed over time through heightened empathy and other meditative processes. We learn to trust our instincts because we feel things, although this phenomenon cannot be explained. We accept the perceived reality even though there still so much humanity does not understand?
What (good) questions should I ask the experts?
Every reader has their own areas of expertise. So, these questions will depend on you and what you wish to find about yourself. Our psychics often get asked about a variety of topics that we have summed up below:
LOVE AND RELATIONSHIP
I am married, but I am in love with another man ... what now ...
I am married, but I am in love with another man. What now?
I would like to contact my deceased father, can you help?
Will I ever find true love? How long until I do?
I am trapped in a destructive relationship, what should I do?
My friend has a drinking problem, how can I help?
CAREER AND FINANCE
I am struggling financially and don't know how to cope, can you help?
I'm unhappy at work, what should I do? What kind of profession would suit me
My family is fighting over our inheritance, how do we solve our differences?
My house is for sale, will I find a buyer?
LIFE AND PERSONAL GOALS
How do I boost my self-confience?
What steps should I take to reach my objectives?
How can I prevent stress or burnout?
I have little or no control over my own emotions, how do I regain it?
I feel like I have forgotten how to live my life for myself instead of others, what should I do
What steps can I take to disrupt the cycle of pessimistic thinking and harmeful behaviour?
I suffer from panic attacks that make me anxious and fill me with dread, how do I overcome this?
Are online psychic mediums real?
We often get asked questions about the authenticity of the profiles and skills of the coaches available on our site. All the psychics available on our platform are carefully vetted through a thorough due diligence process and tested by our own team of experts before being made available to you online.
However, we are always keen to receive input from our users and if ever we get feedback of unethical or unprofessional behaviour by one of our experts, we will conduct a full investigation. If a coach is found to be breaking our strict code of conduct, we would take immediate action to sanction the coach in question and compensate the client.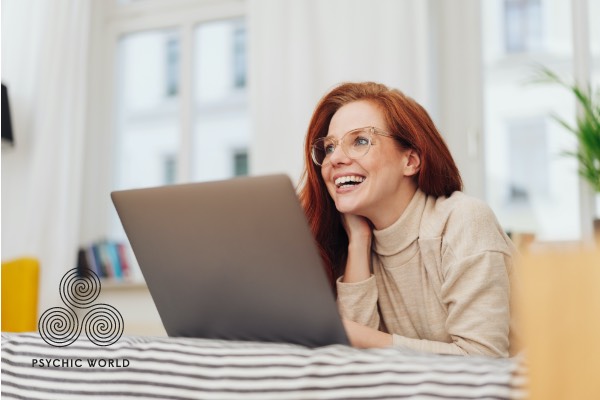 The best psychics
We pride ourselves on the quality of our online psychics and mediums and we believe that we have some of the very best in your locality on Psychic World. We'll talk more about what defines a good psychic later, here we talk about advisors that deliver unparalleled experiences to our users. Few experts manage to consistently offer great online readings year after year, but we have those that do and we refer to them as the best online psychics.
Some of the most renowned and talented US and worldwide based psychics are on our platform. The likes of The Divine Prince Ty Emecca, as well as Ena, Gabriella, Levi or Sandra are amongst some of the many with years of experience and a consistent five-star rating track record for their services. They have managed to maintain these high standards for a long period of time across this and competing platforms thanks to their integrity, dedication and distinguished psychic abilities.
Among the best psychic websites on the internet according to ratings
Besides having a wide-ranging selection of the most competent and empathic coaches around, the Psychic World platform offers a wide range of useful features and tools for you to get the most out of your online sessions.
You can connect to any of our coaches through one of the internet's best rated psychic chat tools, or talk directly to them via our psychic hotline. Our user-friendly approach and competitive rates make Psychic World one of the best global interactive psychic reading platforms.
Interesetd in talking to one of the many online psychic readers available here? Talk to a psychic today using our unique and custom build chat tool or talk to one of our phone psychics by calling the local numbers available at this effect.
For an extensive guide on how to create an account, buy credits and use the different features, please see the 'about us' section of the website.
The Psychic World platform gives new and returning users free access to an extensive global and US-based psychic directory. Thanks to this you can find the best psychic for your needs today. Coaches are organised based on their ratings, the tools they use (if any), the themes they address as well as their locality. The directories available on this platform help you locate the best qualified psychics in your area.
The Psychic World Best Psychic Directory consists of:
Best American psychics:
A list of psychics and mediums who work exclusively online and who, based on their high reviews and years of experience, are regarded as the best psychics in the United States.
If you are looking for coaches in your direct vicinity or in the same state as the one you live in, you can consult the:
Best psychics near me directory (only available in the US for now).
This list will show you the best psychics and mediums in your area. For instance, if you live in Massachusetts you can check for the best in Boston, for LA, you can research those in the greater Los Angeles area. In the larger cities, we also list coaches in specific boroughs, search for example best psychics in Hollywood if you are in California. We will be expanding the list of top coaches and adding more top-rated psychics over time.
If you are an exceptional psychic and are not listed in our best psychics near me directory, please share your details with us through the contact form and we will be in touch to interview and evaluate whether your abilities qualify you for the Psychic World directory.
---
Best psychics in the UK and Ireland,
This carefully curated directory is for anyone looking for the best psychics and mediums in the UK and Ireland. We also help find UK-based psychics and clairvoyants in and around London, Birmingham, the greater Manchester area, Glasgow, Newcastle, Sheffield, Leeds, Liverpool and in Lancashire. In Ireland, our directory also covers Dublin, Cork, Limerick, Derry, Galway, and Belfast.
---
Best psychics in Australia
If you want to find the best psychic and mediums in Australia, look no further. Our directory has the best online psychics in and around the country's large urban areas. Psychics and clairvoyants in Sydney, Melbourne, Brisbane, Perth, Adelaide, Gold Coast, Tweed Heads, Newcastle, Maitland, Canberra, Sunshine Coast, Wollongong, Geelong, Hobart.
Live outside the largest cities? No worries, browse and find the best psychics and mediums listed according to the Australian states and territories. Find through us the best phone, chat and online psychics in New South Wales, Queensland, South Australia, Tasmania, Victoria and Western Australia.
---
Best psychics in the world
For all psychics, mediums, intuitive and life coaches not based in any of the countries listed above, we have one of the best global psychic directories.
We have listings for psychics and clairvoyants in India, Pakistan, South Africa and the rest of Africa, New Zealand, all across continental Europe, in the Caribbean and the Middle East. he global best psychic directory.
Only top psychics
We only list the very best on our platform. Nevertheless, any coach can aspire to be better and every good psychic has the ability to become a great one. Continuously developing your psychic skills, perfecting your trade, learning from your mistakes, and above all delivering for your customers are what will set you apart.
However, the road to becoming a top psychic is long and requires a lot of learning and practice. Here are some of the key elements you need to understand and master in order to begin your journey to becoming the best psychic you can be.
If you have learned how to channel spiritual energy to make the right decisions and avoid costly mistakes, successfully applied these learnings to your own life and have mastered identifying how to resolve bad relationships, poor investments and unfulfilling jobs, you could become an online guide.
Many psychics and mediums use tools such as Tarot and Oracle cards, Crystals and Pendulums to assist them during readings to find the answers needed. These and many other tools can be purchased for you to take your psychic skills to the next level.
It is very important that you learn to recognise situations that are harmful and understand how the light can heal. Assimilating all concepts of self-improvement will build up your confidence so that you could practice your intuitive abilities in a safe, reliable and supportive environment like that of Psychic World.
We are committed to helping all our top psychics attract new customers so that they can give safe and ethical readings to help others, so that we in turn can deliver on our brand promise: Boosting confidence to become a better version of yourself.
Famous psychics
History has seen its fair share of top psychics that eventually became world famous, and just maybe some of the best psychic mediums currently active on our platform will one day enter the psychics hall of fame.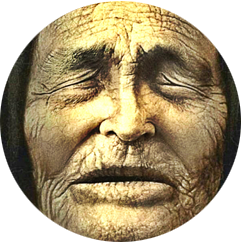 World famous psychics
History has seen its fair share of top psychics that go on to become world famous, and our aim is to witness the best psychics and mediums currently active on our platform one day enter this psychic hall of fame:
On top of having to comply with our strict code of conduct and terms and conditions, many of our experts are also certified. For more information on certification for spiritual coaches, consult the following page. for spiritual coaches consult the following page.