REVEALED: The Best Locations to Relax Around the World
When it comes to 'gram-worthy spots, there are many dotted across the globe. But which locations are the best to relax and unwind?
From retreats buried in rainforests to immaculate white beaches, we've rounded up the most photogenic locations around the world to identify which locations are ideal to escape to on your next holiday. To do this, PsychicWorld.com first identified the most relaxing retreats around the world, and then scoured Instagram to find out which places are hashtagged the most on Instagram.
The Top 10 Most Popular Locations
1. Dead Sea , Jordan (10.9M)

Photo credit: Fadi Sultaneh/ Shutterstock
It's no surprise that the Dead Sea between Israel and Jordan is the most Instagrammed relaxing location in the world. The Dead Sea (which is actually a gigantic lake) accumulates a whopping 10.9 million hashtags from users on the popular photo-sharing app.
The location is a popular tourist hotspot because it's a sea where you can't sink due to the high salt content. It makes for some interesting Insta pictures and is one of the top must-see places in the Middle East.
2. Tulum, Mexico (7.9M)
With over 7.9 million hashtags on Instagram, the second most Instagrammed relaxing retreat is Tulum, a town on the Caribbean coastline of Mexico's Yucatán Peninsula.
Tulum is well-known for its crystal-clear waters and golden sand akin to a Windows background, and well-preserved ruins of the ancient Mayan port city, making it one of the best locations for rejuvenating the mind and body.
Not only this, Tulum is fifth out of the most photogenic spiritual travel destinations the world has to offer.
3. Ubud, Bali (5.3M)
Photo credit: Monika Vlageryte/ Shutterstock
The town of Ubud, located in the hills of Bali, Indonesia, is surrounded by stunning rainforest, Hindu temples, and shrines. It's unsurprising that the town ranks as the third most popular location to take a relaxing holiday, with 5.3 million photos hashtagging the spot on Instagram.
There is plenty to do for those looking to immerse themselves in the culture, from the town's intricately carved Goa Gajah ("Elephant Cave") and Gunung Kawi with its rock-cut shrines – both a must-see and a great spot for a mindfulness session!
4. Mykonos, Greece (4.9M)
In spot four of the most Instagrammed locations is Mykonos, an island off the coast of mainland Greece, with over 4.9 million hashtags on Instagram! The island is best known for its St-Tropez-meets-Ibiza style, which is why it's a hit among youngsters and celebrities looking for some fun and to let their hair down.
All buildings are stereotypically whitewashed and inhabited by boutique shops, chic cafes, hip hotels, beach bars and restaurants, as well as a row of "Instagrammable" 16th-century windmills sitting on a hill above Mykonos town.
5. Madeira island, Portugal (4.6M)
Photo credit: Balate Dorin/ Shutterstock
Known for its lore, beautiful landscapes, and legendary wine, Madeira offers a unique experience to all travellers – which could explain why it has previously been crowned Europe's leading island destination.
It's no wonder Madeira is the fifth most Instagrammable location worldwide, with its gorgeous lava pools, picturesque cliffs, and charming towns. And these features are the subjects of over 4.6M posts.
Other Instagrammable relaxing locations include three spots in Bali, Kuta in sixth place with just over 3 million hashtags, Seminyak in seventh with 2.7 million and Canggu earning a sweet 2.5 million! Following closely behind in ninth and tenth are Positano in Italy and Langkawi in Malaysia, with 2.36 million and 2.32 million hashtags, respectively.
The Most Popular Insta Spots in the UK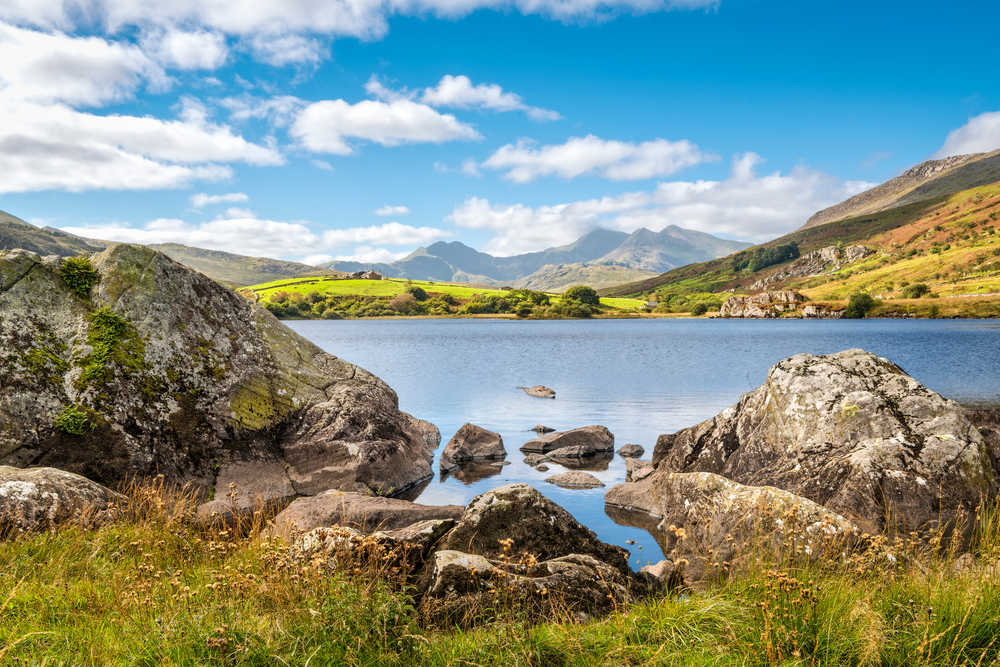 Photo credit: Valery Egorov/ Shutterstock
Snowdonia National Park is located on the west coast of Britain, covering an area of 823 square miles of breathtaking scenery. A world-renowned mountain range, natural beauty, wildlife and rich cultural heritage are a few of the location's most notable attributes.
This location has certainly captured the attention of many people, putting it in the top spot for the UK with over a million hashtags on Instagram.
The Isle of Skye is in second place with over 870,000 hashtags. It's not surprising either, as the location attracts over 650,000 visitors per year. Pictures on the app include snaps of the rugged terrain, historic sites, and quaint fishing villages.
In third place of the most popular Insta spots in the UK is Lewes, with over 330,000 shots of the area. It's a great location for history buffs with several significant historic buildings. Among them are Lewes Castle, Bull House (where political philosopher Thomas Paine lived), Southover Grange and Lewes Priory.
The USA's Most Instagrammable Relaxing Destinations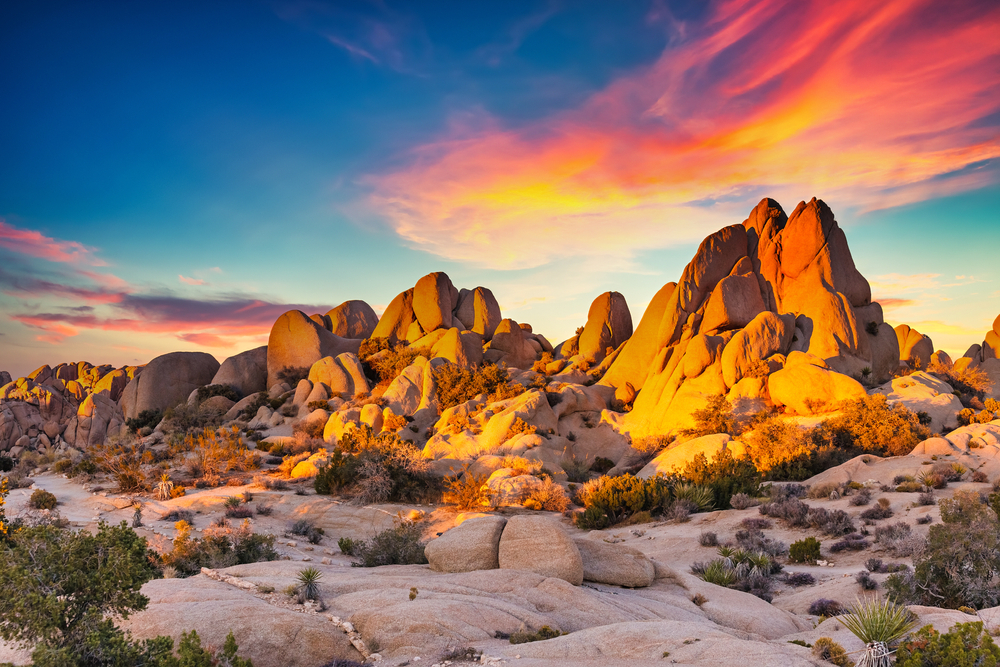 Photo credit: S.Borisov/ Shutterstock
The USA's most Instagrammed relaxing place is Joshua Tree National Park, although 'relaxing' will be a relative term to many. With over 100 miles of hiking trails, this location is certainly the place for fitness enthusiasts. Just tipping over two million hashtags, this national park in southeastern California is home to breathtaking sites such as Ryan Mountain, Cholla Cactus Garden, and Keys View.
In second place is the stunning Glacier National Park in Montana. With 25 active glaciers, this place is a great spot to get the perfect Instagram shot – over 900,000 of them have already been shared!
The third most Instagrammed (and photogenic) place in the USA is Finger Lakes in New York. This location offers a tranquillity you may not expect from the usually bustling state, which may explain its popularity and over half a million hashtags.
Methodology:
PsychicWorld.com sought to determine the most Instagrammable relaxing destination in the world.
The list of locations was sourced from several reputable reports investigating the most relaxing places around the world, such as CNN, The Guardian, Trips to Discover and Thrillist.
Once the destinations were retrieved from the articles, PsychicWorld inserted the name of each place into Instagram's search database to see how many hashtags they had.
Once the hashtag figures were gathered for all of the different locations, the figures were ranked from highest to lowest.
107 different locations were analysed in total; however, any countries and cities were removed to keep locations specific.
The data was collected on 5/5/2022 and is accurate as of then but subject to change.