The most photogenic spiritual travel destinations in the world!
Have you ever asked Google for a "spiritual awakening? If you have, you're not alone. Every month over 20,000 people in the UK (20,870 to be exact) do exactly that.

In fact, through keyword analysis and online research, PsychicWorld.com discovered not only do 20,870 people a month search the term "spiritual awakening", they also try a multitude of things to achieve it.

There's decluttering (soothing for the home and the mind), taking time to examine beliefs, learning to let go and practising wellness – whatever that means to you; the list is endless!

But quite possibly the best thing to do is… travel! Whether it's traveling to the village next door, or traveling to far flung corners of the Earth, taking a trip broadens the mind unlike anything else.

With this in mind, PsychicWorld.com sought to uncover the most photogenic spiritual travel destinations the world has to offer*.
From Turkey's Istanbul, to Monserrat in Spain, no stone was left unturned.

The top 20 spiritual travel destinations
| | | |
| --- | --- | --- |
| Destination | Country | Tags |
| Istanbul | Turkey | 92,468,514 |
| Ibiza | Spain | 16,262,531 |
| Kiyomizu-dera Temple,Kyoto | Japan | 15,417,174 |
| Goa | India | 7,811,479 |
| Tulum | Mexico | 5,468,291 |
| Ubud, Bali | Indonesia | 4,632,544 |
| Santa Fe | New Mexico | 2,802,200 |
| Amritsara | India | 2,695,261 |
| Byron Bay | Australia | 2,669,304 |
| Machu Picchu | Peru | 1,713,269 |
| Cathedral Rock Sedona | Arizona | 1,629,553 |
| Camino de Santiago | Spain | 1,563,600 |
| Angkor Wat | Cambodia | 1,499,676 |
| Mecca | Saudi Arabia | 1,442,744 |
| Borobudu Temple | Indonesia | 1,274,255 |
| Mashhaâas | Iran | 1,222,658 |
| Manitou Lake, Sakatchewan | Canada | 1,214,264 |
| Varanasi | India | 1,125,775 |
| Rishikesh | India | 889,589 |
| Montserrat | Spain | 791,947 |
Spiritual travel destinations; top three highlights: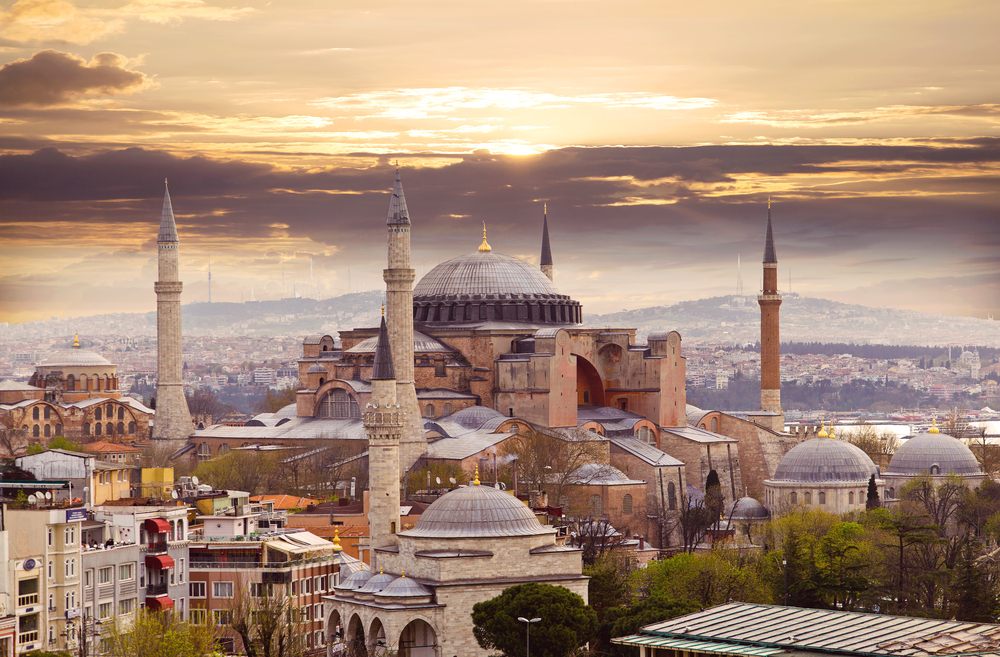 PsychicWorld.com found the most photogenic spiritual travel destination in the world to be Turkey's largest city, Istanbul. At the time of data collation, Istanbul had over 90 million hashtags on Instagram (92,468,514 tags.)
Known as a major religious center for both Greek Orthodox and Islamic faith, this is perhaps unsurprising. Istanbul is home to one of the world's most important cultural heritages.
Spiritual highlights include: Suleymaniye Mosque, Hagia Sophia Museum / Church and the Blue Mosque.
Shutterstock/LALS STOCK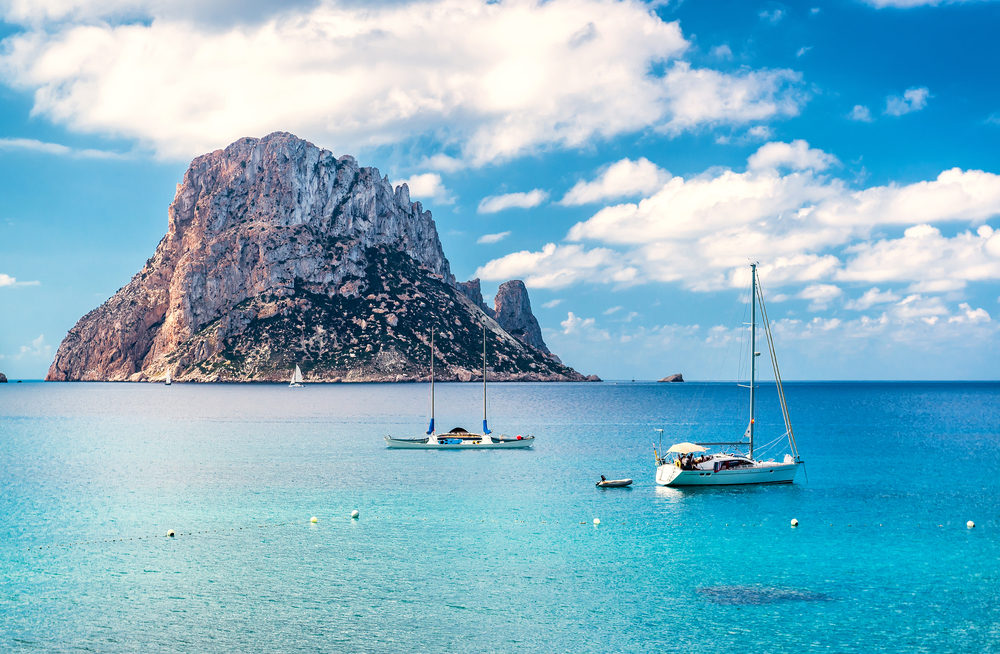 In second place is Ibiza, proving it's not just a party haven.
In fact, many people around the world regard Ibiza as a place of great healing. At the time of data collation, Ibiza had over 16 million hashtags on Instagram (16,262,531 tags.)
Spiritual highlights include: Es Vedra, a mysterious rock island off the western coast, otherwise known as the third most magnetic place in the world.

Shutterstock/Alex Tihonovs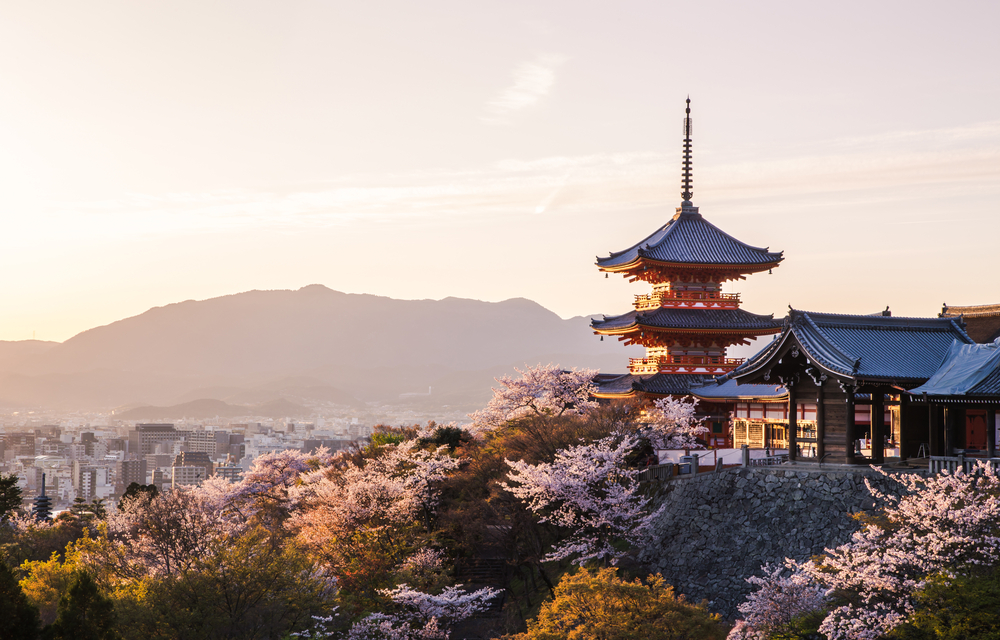 Rounding off the top three highlights is Japan's iconic Kyoto.
While Japan is known as one of the most technologically advanced locations in the world, it's important not to overlook its powerful connection to ancient heritage and deep spiritual traditions – and Kyoto is the finest example. At the time of data collation, Kyoto had over 15 million hashtags on Instagram (15,417,174 tags.)
Spiritual highlights include: Nanzen-ji, and Ginkaku-ji. Not to mention the infamous Kiyomizu-dera temple.

Shutterstock/thipjang
If you're looking to find your perfect spiritual travel destination, but you have no idea where to start, why not consult a psychic or our free weekly horoscope for inspiration. These can, after all, advise you on what your mind, body and soul needs and when the best time is to get it!
*To achieve this, PsychicWorld.com pulled 50 of the most popular spiritual travel destinations worldwide and analysed the number of Instagram hashtags for each destination.
Instagram hashtags recorded 13/03/20 and are subject to change.