Predictions for 2020: Johnny Depp
In 2019 we've all read somewhere a story about Johnny Depp's struggle with alcohol. In our new blog series, Ask a psychic? - predictions for 2020 we ask one of our clairvoyants, psychic mediums and card readers to make a bold prediction about the future, looking into international politics, sports, society, culture, science, celebrities and more.
---
Reading time: 2 min
Today we asked one our psychics:
Will Johnny Depp overcome his struggle with alcohol?
Johnny Depp is already working to overcome his issues with alcohol. It is something that he is actively working on, so it will only get better from here. I see that it is something that he will continue to struggle with. However, he has been inspired to get over his hurdle in life due to a new project that he knows he needs to be his very best for. So, while it will continue to be something that he is tempted by in the future, his alcoholic tendencies will subside in the near future as he rises to the occasion to better himself for his family's sake. I see a sign that he is considering someone very dear to him and I received the message that is was specifically his daughter that he wishes to improve himself for. It looks hopeful that we will get back the "old" Johnny in no time. However, nothing can stay the same with the passage of time.
The Johnny that we will see will be more poised and mature than ever and will likely experiment with things (projects) that are outside of his norm in order to rediscover himself once more. By delving himself back into the career he was born to live out, Johnny will become . I see that his alcohol abuse in recent years is directly linked to a sense of limitation that he had set for himself, but now he is gearing up to break out of that and let down the burden of instant gratification in search of something more meaningful. His spirituality is also playing a part in his decision to seek recovery, since he's had some real inner work done recently that is adding to this major turn in life.
As for a time limit, I see that we will begin to notice the early signs of his recovery by the end of this year, when he will be catching a second wind in his accomplishments. This whole year of 2020 will be a time where Johnny will be very busy. Kudos to him on his road to recovery! He has only grown stronger in the face of adversity.
---
THE Q&A BIOGRAPHY OF JOHNNY DEPP
PASSPORT
| | |
| --- | --- |
| How old is Johnny Depp? | born on the 9th of June 1963, he is 56 years old |
| What nationality is Johnny Depp? | he's a US citizen |
| How tall is Johnny Depp? | height of 5'10" or 178 cm |
| Where is Johnny Depp from? | he was born in Kentucky |
| What is Johnny Depp's zodiac? | he's a Gemini |
ACTING CARREER
| | |
| --- | --- |
| How many movies has Johnny Depp been in? | He's credited with 90 movies. |
| Has Johnny Depp won an oscar? | He was nominated 3 times but never won |
| What is Johnny Depp's best movie? | Based on iMDB rankings: Ed Wood (1994) |
FINANCIAL SITUATION
| | |
| --- | --- |
| What is Johnny Depp's net worth? | $200 Million |
| Where does Johnny Depp live? | Resides in Holywood Hills |
LOVE LIFE AND FAMILY
| | |
| --- | --- |
| Who is Johnny Depp married to? | Currently, no one |
| How many kids does Johnny Depp have? | Two |
MISC.
| | |
| --- | --- |
| Does Johnny Depp play music? | Yes |
| What kind of music does Johnny Depp play? | Rock music |
WEIRD STUFF PEOPLE ASK ON THE INTERNET
| | |
| --- | --- |
| is Johnny Depp sick? | Not that we know of... |
| is Johnny Depp gay | No, he's straight |
| is Johnny Depp broke | He lost a lot of money but has plenty to live a comfortable life |
| is Johnny Depp dead | ... no |
---
About the Author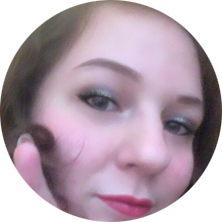 Meet Elise, she's an avid researcher of symbolism and can interpret dreams and signs or unusual synchronized events in people's lives. She also uses numerology and animal symbolism.