Wondering what the next few months have in store for the Kardashians? Here's what our top psychics predict.
Psychic Predictions for 2020: The Kardashian's

We can easily say that The Kardashian's are one of the most – if not the most – influential family on the planet. Everybody knows their name, and everybody is watching them intently for the next up-and-coming beauty and fashion trends. This is perhaps one of the main reasons why 'Keeping up with the Kardashians' is one of the longest-running reality TV series in America.

With the news that the show is being postponed until September due to Covid-19, fans will be wondering what the next few months have in store for the Kardashian-Jenner family, before the next KUWTK fix comes around.

As a result, experts at PsychicWorld.com took a look into the future to provide us with a glimpse of what's next for the family. We asked our spirit guides some all-important questions about the Kardashian-Jenner clan and provided an insight into their lives. You might be surprised by our findings!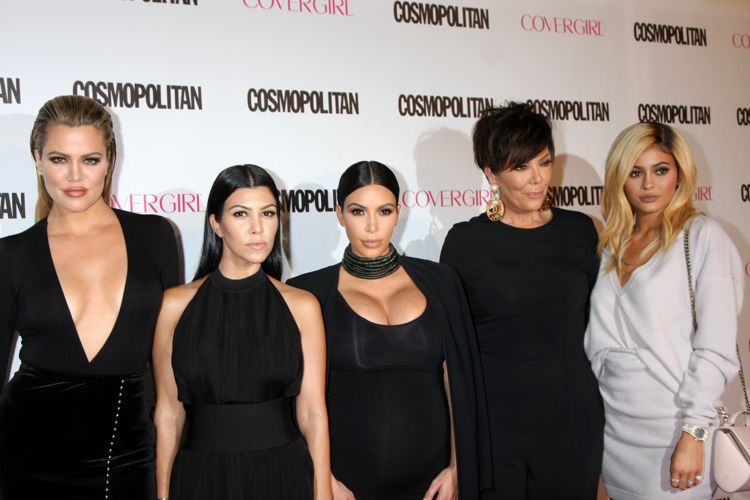 Image Credit: Kathy Hutchins/Shutterstock
What's in the stars for their love lives?
Will Kylie and Travis get back together?
Unfortunately, not! When it comes to Kylie and Travis, or spirit guides said their relationship has been a failed effort because of obstacles and wrong choices. The mental stress alone has been overwhelming for them. But whilst Kylie is receptive about a possible reconciliation, Travis is not.
Will Kourtney and Scott get back together?
The answer is no! There is also no romance on the cards for Kourtney Kardashian and Scott Disick. Since splitting, they both have gained mental clarity, renewed happiness, and felt as if they have broken free. Both are moving forward, and Scott is very happy in his relationship with Sofia Richie.
Will Khloe and Tristan get back together?
Again, the answer is no. Since escaping their difficulties, Khloe and Tristan have found harmony and stability, and have both accepted the end.

Will Kim, Kourtney and Khloe mend their relationship?
If you followed the latest KUWTK season, you will have seen some arguments (and even fist fights) between the sisters. However, the bind between them is strong enough and our spirit walker has seen that the sisters will mend their relationship by the end of 2020.

Who's got baby fever?

Who will have the next baby out of Kim, Kourtney, Khloe, Rob, Kylie or Kendall?
PsychicWorld.com predicts that the next Kardashian sister to have a baby will be Kourtney Kardashian. The devoted mother of three will surprise the family with another pregnancy.
Will Kim have more kids?
While Kim Kardashian has been very open about her difficult pregnancies, PsychicWorld.com can see another child in the future for her and Kanye, whether through surrogacy or as an unexpected pregnancy.
Who will be the next Kardashian star?
We were also curious to know which of the celebrity children will become the most famous of them all and predict it to be none other than Kim's second child, Saint West!
Who will cause the next big scandal?
The child who will cause the next scandal is predicted to be Rob Kardashian's child with Blac Chyna, Dream Renée Kardashian.
When will KUWTK finish?
Now the big question on every fan's mind is, when will Keeping up with the Kardashians finish? Sadly, the answer is, sooner than you think! PsychicWorld.com predicts that season 20 will be the last season of the show, so make sure you enjoy it while it lasts!
You might also like to read: Expert Predictions for Johnny Depp in 2020
Are you curious what the spirits will say about your future? Get in touch with our online psychics for a personal reading!