Free tarot card draw
Tarot readings are renowned for divining the future via the spread of cards and the wisdom, psychic ability and insight of the reader. These packs of 78 cards feature wands, cups, swords and pentacles in the 56 minor Arcana set, and images, such as the Hanged Man, the Fool and the Devil within the major Arcana cards.
Answers to life's problems sometimes arrive from unusual sources, you may never have experienced a Tarot Reading in the past, yet they can give indications of your future to guide you in making decisions that are right for you and an online tarot reading could be best for an initial reading. Want to read more free cards? Go to the free card reading overview
---
Weekly tarot card draw
Psychicworld.com©
Weekly Card Draw
Every week our tarot card drawer draws three cards with personal message. Choose your own spiritual card. Please follow the weekly card draw on Facebook.
Below the cards for week 43 (2020)
Draw card 1
Draw card 2
Draw card 3
---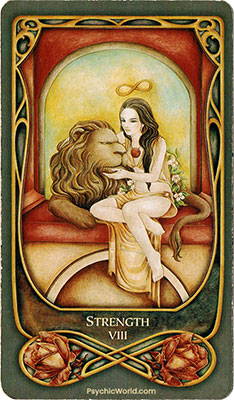 Card 1- The star
Calm and serenity · Destiny · Hope · Opportunity · Renewal
The Star's presence signifies a period of respite and renewal for you. This renewal may be spiritual, physical, or both. It is a particularly positive sign if you or someone close is recovering from illness or injury. It is a light in the darkness, illuminating your future and your past.
Past
Move on from the hardships of the past and begin your renewal. At the end of all struggles will be peace; rely on your inner strength and external support systems.
Present
Consider balance and restraint when finding solutions to your current problems. The right amount of help and encouragement will bring harmony and happiness to your circles.
Future
The time of your renewal is approaching. You have chosen the right path to restore your mental and physical health. By being brave enough to choose the riskier roads, you will inspire those around you.
Yes / No Key Interpretation
The Star is symbolic of hope, renewal, and beauty. It suggests a period of spiritual tranquility, happiness, and positive opportunities. The overall feeling of this card is optimistic and serene. The answer suggested by its presence is yes.