Career questions to ask a psychic

If you're unsure where your current role is leading you, you want inspiration, or are considering a move to a brand new career, a tarot reading can help to answer some of your questions.
PsychicWorld has put together this guide on what questions you could ask about your working life during a tarot reading. Whatever stage you're at, there are some career questions to ask a psychic that will help cast light upon your path.
What questions are best to ask during a psychic reading?
There are no 'bad' questions for a tarot reading, but there are some you may want to steer clear of and some ways you can get the most out of your meeting.
Starting with what you may have heard, don't ask questions about your death. The spirits will not answer them and these will waste valuable time during your reading. Instead, you can ask about your health and what you can do to improve it.
A psychic reading benefits from open-ended questions. This means it's best not to ask only 'yes' or 'no' questions but allow the cards to tell you all they want.
Looking to clinch that promotion or pay rise? Just starting a new job? Unhappy with the one you already have? There are plenty of career questions you can ask a psychic that are open-ended enough for your reader (and the spirits) to explore.
Questions to ask a psychic about your current career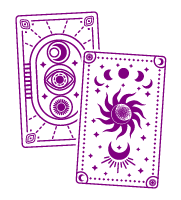 Aside from love and general queries during a tarot reading, career questions are some of the most popular reasons why people book in with a career psychic. And, because we spend so much time at work and how it controls the financial side of our lives, it's easy to see why.
Knowing the best career questions to ask a psychic will help you get started with your reading and start to understand your future around your role a bit more.
How can I excel in my current job? Whether you're looking for a promotion or want to feel more settled in your present role, a good career question to ask a psychic is how you perform to the best of your ability in your current job.

The cards may show areas where you're holding yourself back or may uncover shortfalls you weren't even aware of.
What can I do better? This is similar to the previous question but really drills down into what you need to improve. If you feel you're not doing the best you can do at work but can't really pinpoint the areas you're weak in, then ask your psychic for a tarot card reading for career questions.

You can phrase this question in a few ways, "what part of my job do I need to improve?", "in which areas do I need to gain more knowledge?", or "where do I need extra training?".
How do I move on to the next stage of my career? If you're looking to take the next step in your career ladder but can't seem to quite reach it, then you need to ask this career question during your next career, finance and prosperity reading.

Either "how do I move on to the next stage of my career" or "what do I need to do to get this promotion?" will help to unveil whatever is holding you back—either in your eyes or from your employer's view.
How do I improve communication with my boss? Communication is one of the most important parts of our lives. This is especially true at work. If you're not able to talk about your needs, worries or ideas at work then you could be held back from realising your full potential in your career.

Talking to your boss can be a scary thing though—we get that. But knowing exactly which method of communication will be successful can help you have the confidence to liaise with your manager, as well as anyone else you work with.
How do I balance my career with my personal life? Almost all of us have to worry about balancing our careers with our personal lives. However much you love your job, you still need a break now and then to reset your mind and get a fresh perspective. Taking care of yourself is an important part of balancing your career with your life, but if you have trouble finding the time, use cards to help.

The cards may bring answers about how to take a step back from some of your career responsibilities or how to best use your free time to truly unwind.
Questions about a new job
It's not uncommon to be unhappy in your job yet feel scared to leave. It may be people always telling you how the grass isn't always greener or just a general fear around uprooting your life that may be holding you back.
If you want some guidance from the spirits on how to approach looking for a new role, then try out these during your next tarot card reading for your career.
Should I make a career change? If you have been in your current career for a while then it can seem like the scariest thing in the world to jump ship and try something new. But sometimes it's exactly the right time to do that.

Ask the cards whether you should be thinking about changing careers with this question. For an even better reading, you can make it open-ended by asking "what would a career change look like for me?".
When is the right time to move jobs? Changes in careers can be huge, and it can be hard to know when the right time is to change—or even if there is one. Are you uncertain about whether you should move jobs now, or should wait until later in the year? Maybe the cards can help you decide.

An experienced psychic reader will be able to use tarot cards to call upon the spirits to help you make this difficult choice.
How can I manifest the perfect role for me? Manifestation is a powerful tool and technique to have in your arsenal. But knowing what is the best way to manifest that will bring results can be tricky, especially if you're a newcomer, as well as feel daunting.

Although a psychic reading won't be able to act as a manifestation, the cards can reveal ways you can use this Law of Attraction to bring a perfect job into your life.
What should I know before going into my interview? It's no secret that interviews are nerve-wracking. The fear of saying the wrong thing, underselling yourself, and not impressing the interviewers are just some of the thoughts that may pass through your mind as you await the appointment.

Before the big day of your interview, book yourself in for a career tarot reading online. As well as answer any lingering questions you have about the event, it may help you organise your thoughts and boost your confidence.
Which of these opportunities is best for me? Do you have a few jobs you're trying to choose between? Lucky you! However, we understand the weight you have on your shoulders when trying to make the right decision.

A tarot card reading for your career while you're trying to weigh up your options can help to bring clarity to the situation as well as shed some light on aspects of each role you may not have noticed before.
Tarot questions for career inspiration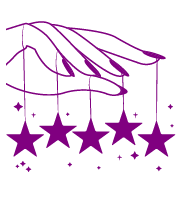 Many people haven't found a career that feels right to them. They go to work each day feeling unfulfilled and unhappy at the end of their shift. We're here to tell you it doesn't have to be like this.
If you're looking for a way to discover your passion, then these career questions to ask a psychic are perfect for you.
What career will be the most fulfilling for me? Being able to go to work and feel fulfilled at the end of the day is a magical feeling. The problem lies in finding a role that makes you feel like this.

If you're searching for your work purpose in life then try this question at your next tarot card reading for your career.
What career choices do I have? This is the perfect question for when you're not quite sure about your job prospects. Your psychic reading can help to uncover the options you have.

It's possible that you're missing out on something crucial in your career. Tarot cards have the ability to reveal things that we cannot always see for ourselves.
Will my dreams about my future career come true? It's hard not to ask yourself this question sometimes as we all have the desire to know how our futures will turn out and whether we'll be able to achieve our dreams.

It's important to remember that no matter the answer you're presented with during your psychic reading, you are still able to ask further questions to provide clarification or help illuminate a path that's better suited to you.
What type of work should I never do? Almost all of us have had a job we hated. First, you need to decide whether this was down to your boss, colleagues, or simply the kind of work you were doing. If you're not quite sure of the reason, ask this at your next reading.

Then you're able to ask the cards for more insight into this. The best way to avoid feeling unhappy and unfulfilled in your work life is to know what types of work to avoid.
What type of work makes me feel useful? It is important to feel useful in your job. If you are going to work for a company where you feel that you aren't making any noticeable difference or impact, you'll quickly start to find this drains any motivation you have to move to the top.

During your next career tarot reading online, ask the cards about the type of work that will allow you to feel useful. This can be different for everyone, so it's really interesting to see what the spirits have to say.
Still not sure what career questions to ask a psychic? Let us help
A tarot card reading for your career can help in many ways, but it can be intimidating if you don't have a clue what to ask.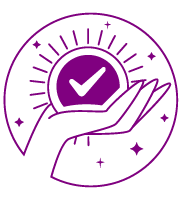 For your next career tarot reading online, try out a few of the above questions. If you have already done that and are still looking for ways to bring clarification to your working life then don't be afraid to ask the psychic themselves. They truly want to help you so will do anything in their power to get the answers you need.
Not only will the psychics at PsychicWorld be able to use tarot cards to guide you through your career, but specialised astrologists will also be able to tell you the best side hustles for your star sign and even how your sign affects the way you deal with money.
Book in with some of the best psychic readers in the world to ask any tarot questions you have about love, your career, or your life in general.