Cassidy comes from a background of psychic healers
Cassidy Tene started working with her gifts at a young age. She was fortunate enough to be surrounded by a family that embraced and used its psychic abilities. You can read more about her work below!
Hello my name is Cassidy. The first thing that I would like to share with you is my astrological sign - I am a Taurus. I find a lot of strength with my sign and being a psychic with healer abilities. One aspect that I love about my sign and I bring into my readings is the fact that I love to connect with Earth and be grounded.

How I will start your reading and connect with you: I will connect with your name and date of birth first then I like to connect with crystals to kind of get an energy feel of what's going on in your situation. Afterward, I will take a look at the tarot cards and give you a reading of your past, present, and future. Any questions you have about your reading can be further explored with tarot cards.

My readings are honest and straightforward. The more clear and open you are, the more messages you will receive from Guides angels and others that have passed on your life. I'm able to give you insight into every area of your life. I specialize in love and relationships and I have helped many people all over the world.

I noticed my gift when I was quite young. At the age of 9, my gift was fully developed and I was helping people ever since then. I choose to use my gift in a positive way to help others across the world. In the past, I opened three spiritual shops of my own, doing readings healings and making hand made annoniting oils for yoga and meditation. I also make incense and candles of my own, along with other miscellaneous spiritual items. If you are looking for something special, please let me know.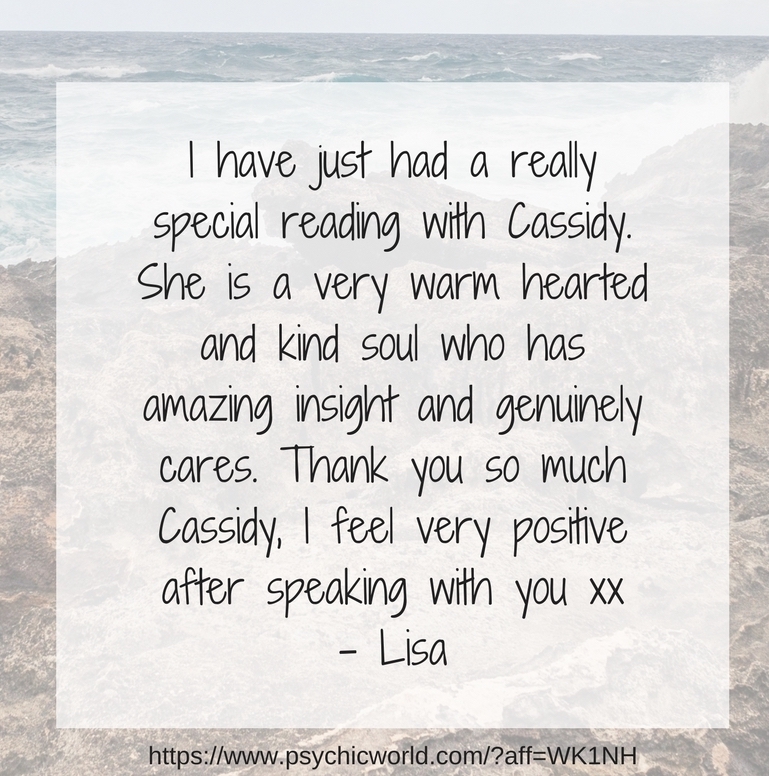 I have had many experiences being a psychic . But the most memorable I can remember was with one of my clients in Southern California . She was recovering from a divorce. She was very broken hearted and needed to know if she would ever find her soulmate. I have helped her find a true soulmate. I also helped her find self-love for herself and I also helped her discover her own spiritual gifts.
I enjoy being a psychic and having healing abilities to help you and guide my clients.

I communicate with my ancestors; they are my Spirit guides. They have been in our family for ages our ancestors give us messages to help guide and protect us in our lives.

Love is a very important factor in our lives and I like to help people receive it and every way.

If you would like a healing session or a reading, I can help you. I specialize in love and relationships also helping you develop your own spiritual gifts.

Chat with Cassidy Tene today. Get a psychic reading or a love reading from her.
***Cassidy is available Tuesday thru Sunday, from 7 p.m. to 10 p.m. (Pacific Standard Time)***

If you would like to schedule a session outside of those times, Cassidy can make special appointment arrangements in the morning or afternoon, Tuesday through Saturday. Again, these times are in US Pacific Time Zone (west coast).
Meet our Top Rated Online Psychics
Welcome offer - Double your chat credits
*Chat 20 minutes for only 10 dollars
Register now

More PsychicWorld