Psychics Near Me
Platforms like ours are great because they give the community access to an international pool of qualified experts. Many of whom are close to you.
At PsychicWorld we fully embrace the power of the internet. However we also understand that many of our users have a preference for starting an intimate and personal chat with a local expert; someone who is aware of local cultures and norms. This is why we created the Local Psychic Guide.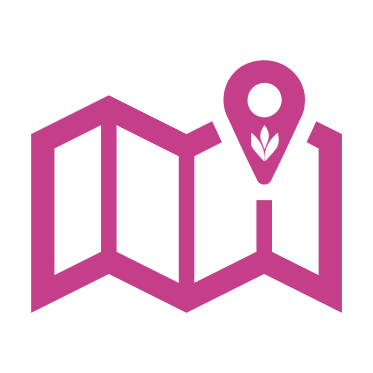 You are literally one click away from a chat with a reliable advisor that is located close to you. Online readings via PyschicWorld guarantee that you always find someone when you need them most, regardless of the hour of day or night that you need to initiate a chat. We ensure that the right medium for your needs is available.
Here you will find a complete list of the best psychics, spiritual readers and mediums near you. No matter where you live in the US or elsewhere, we will make sure you always find an experienced medium or healer that meets your needs at any given time.
---
UNITED STATES PSYCHICS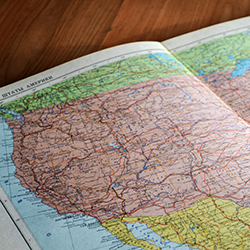 A great many of the world's most famous psychics, past and present are from the US. From trailblazers like 19th century spiritualist Paschal Beverly Randolph, early 20th century medium and astrologer Jeane Dixon and modern day angel therapist and recognised author Doreen Virtue; or even TV celebrities Theresa Caputo, Tyler Henry and many more.
These illustrious spiritual experts have paved the way for a new generation of talented mediums active across the country. Although many of these practitioners, active on a local level, are less famous than the experts mentioned above, they are nonetheless equally as talented.
The following list is for everyone who has ever asked 'can I get spiritual readings near me'?; or 'are there psychic healers in my neighbourhood'?
List of all psychic near you!
A list of psychics and mediums who work exclusively online and who, based on their high reviews and years of experience, are regarded as the best in the United States can be found below.
If you are looking for coaches in your direct vicinity or in the same state as the one you live in, please see our directory below:
*SOURCE: we divided the US into 4 major regions as suggested and commonly used by the United States Census Bureau (USCB), for more information on census regions and divisions please follow this link.
INTERNATIONAL PSYCHICS
While the US has a well-established and extensive community of spiritualist mediums, there are also many qualified specialists in other parts of the world. Here you can locate local advisors based outside of the United States.
Psychics in the UK
With a population over 70 million inhabitants, the UK and Ireland has a lot to offer the global spiritual community. It is quickly bridging the gap to the expertise of the US and has many recognised spiritual mediums who are regularly featured on TV and in popular magazines such as Elle, Vogue and the daily newspapers.
Our carefully curated directory is for anyone looking for the best psychics and mediums in the UK and Ireland. We also help find UK-based mediums and clairvoyants in and around London, Birmingham, the greater Manchester area, Glasgow, Newcastle, Sheffield, Leeds, Liverpool and in Lancashire. In Ireland, our directory also covers Dublin, Cork, Limerick, Derry, Galway, and Belfast.
Psychics in Australia
If you want to find the best psychic and mediums in Australia, look no further. Our directory has the best online advisors in and around the country's large urban areas. Psychics and clairvoyants in Sydney, Melbourne, Brisbane, Perth, Adelaide, Gold Coast, Tweed Heads, Newcastle, Maitland, Canberra, Sunshine Coast, Wollongong, Geelong, Hobart.
Live outside the largest cities? No worries, browse and find the best psychics and mediums listed according to the Australian states and territories. Find through us the best phone, chat and online psychics in New South Wales, Queensland, South Australia, Tasmania, Victoria and Western Australia.
Best psychics across the world
For all psychics, mediums, intuitive and life coaches not based in any of the countries listed above, we have one of the best global directories. We have listings in India, Pakistan, South Africa and the rest of Africa, New Zealand, all across continental Europe, in the Caribbean and the Middle East.
Psychics across Europe
With such a broad collection of cultures, Europe is a melting pot of spiritual traditions and practices. Popular on TV channels, in magazines and newspapers across the continent, a raft of talented mediums are available to support you on your spiritual journey!
---
More PsychicWorld