2022 predictions: the world is still a frantic place
It's an end of the year tradition on PsychicWorld! Like every year we've asked some of our top psychics, mediums and astrologers to consult the stars, tap into cosmic and divine energies in order to make bold, fun and yes let's be honest: provocative predictions for 2022.
This article compiles the future-gazing analysis and predictions of eight of the most experienced members of the PsychicWorld community. From space travel, celebrities, climate change, cryptos, inflation, politics, sports, science and more our top experts have examined what the universe has in store for us in 2022.
Bottom line
According to the stars, we can split next year in two distinct energies: an encouraging start of the year and a troublesome second half of the year. Overall it's a year that's urging us to make major financial and romantic decisions. When it comes to mind, body and mental health, it will be a year to focus on self-love and self-care.
A good year for …
These zodiac signs will have a great year !
Marriage
Considering that Cancer and Virgo are always brought together by romantic love there is potential for a great, everlasting love coming year between you. Are you a Cancer - Virgo couple? Then 2022 is the year you should tie the knot, buy that new house or take that trip to Bali you've been talking about for so long!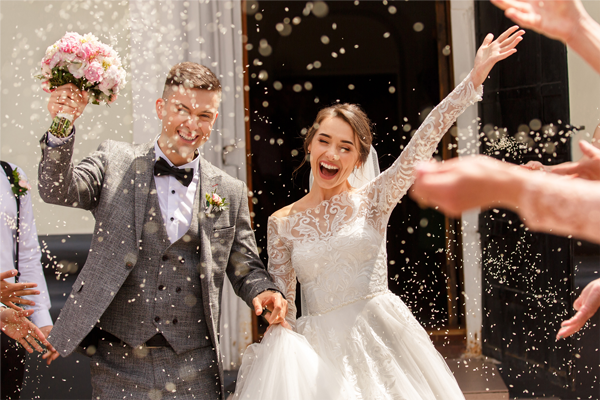 Key astrological events
Mercury retrogrades in 2022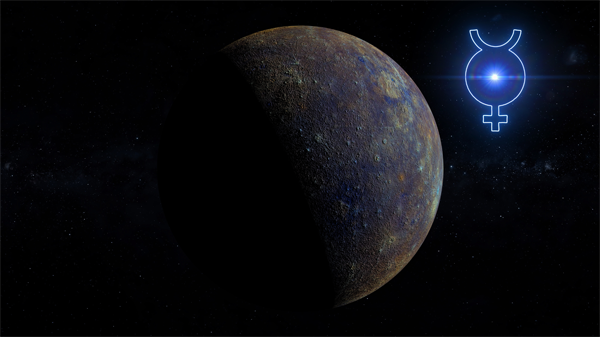 Mercury will be retrograde no less than 4 times next year! Here's what you should know:
Mercury retrograde #1 : in Aquarius on January 14 and and Capricorn on February 3, 2022
What does this mean? Step out of your comfort zone and to let go of the past isn't something that will be easy, but it's important. Pursue your dreams
Mercury retrograde #2: in Gemini on May 10 and Taurus on June 2, 2022
This retrograde will initiate a period of intense self reflection. Get deeper into your inner soul and drill down the things that matter in your life.
Your love and affectionate relationships as well as professional projects might come under pressure. Solve these issues so that your relationships and businesses or professional endeavours can strive.
Mercury retrograde #3: in Libra on September 9 and in Virgo on October 2
Conflict will play a major role in your life and the world around us. This period is about inbalances, stuff that's not really working out on personal, affectionate and/or professional level.
Two posibilities, fix what you have neglected to improve the situation, alternatively you can stop investing energy in projects that have no future (in your eyes) or cut ties with people who only drain energy and in which you see no future (or improvements).
The world should brace itself for mounting international tensions between the major power blocks.
Mercury retrograde #4: in Capricorn on December 29 2022 and January 18, 2023
This retrograde is all about money and work. There will be huge shifts that occur in the workplace, big paradigm shifts in the way we do work and make money.
Start investing in CRYPTOS in 2022. Inflation will soar and the stock markets will be erratic. Learn about crypto's and start buying, Bitcoin, Etherum, IOTA, DOGE and other coins
Other key astrologicald dates
April 30, 2022: Solar Eclipse in Taurus

May 16, 2022: Lunar Eclipse in Scorpio

October 25, 2022: Solar Eclipse in Scorpio

November 8, 2022: Lunar Eclipse in Taurus
The Taurus/Scorpio axis revolves more around the physical world, financial institutions, worker's rights, nature, human suffering, loss, and the concept of sorting through our shadow sides as a collective.
See below under international politics the impact this will have on the Ukraine/Russia crisis, the Taiwan/China conflict and on civil unrest across the EU, the US and in Australia.
---
The key astrological dates and movements of planets give clarity as to what the year will be like for the different signs as well as the dynamics in the different areas that govern our lives.
The world in 2022
Ben Affleck and JLo, for the majestic Leo's (both of them! Jen and Ben also have the same moons, which is a great sign) 2022 is a year packed with action and will be all about professional achievements. We can expect many new projects: films and music from Bennifer.
In terms of love, the ride will be bumpy, initially, at the beginning of the year. However this year couples who are in long-term relationships might make marriage proposals after April. According to one of our empaths, the wedding energy is overwhelming for these two…
Yes, you've heard it here first: Bennifer are tying the knot (for the second time) in 2022!
Kim Kardashian and Pete Davidson, the new couple has been in the spotlight recently. Our astrologers say that 2022 does not forbode well. We wouldn't want to call Pete Davidson a rebound … but … well let's just say that their astral connection does not come close to the one that united Kim and Ye.
Kim also recently announced she passed the bar in California and that she will put her skills as a lawyer to good use. The couple will announce their separation before the summer.
Adele, like all Taurus can expect an exciting year. As Jupiter aligns with Neptune on april 12th 2022 it will activate her eleventh house of community, she will connect with people and as she does she will grow.
This explains why she will harvest many trophies and awards for her latest album after April. According to one of our empaths, Adele will walk away with 3 awards from the 2022 MTV Video Music Awards in August.
Elon Musk is a Cancerian, as his intelligence and innovations reminds us. As we already mentioned the celestial skies will favour Cancer. The first units of the Cybertruck will be produced next year.
His electric car company will deliver over a Million and half units of Teslas worldwide, a record.
The Mars project will be fully funded and plans and launch date will be announced. All and all, next year will be the best year to date for Tesla as well as for SpaceX.
The economy
Recession, inflation and gas prices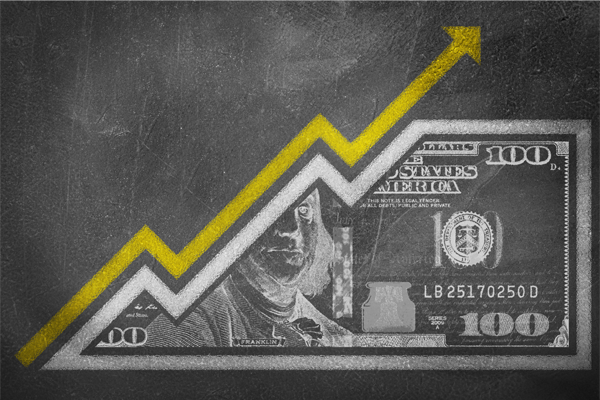 The EU will feel the negative economic impact of the second and third lockdowns of 2021. In the US the second wave of supply chain interruptions and their impact on basic commodities prices will push both blocks into the biggest economic recession since the 2008 subprime crisis.
The recession will trickle down to China, southeast asia and eventually the rest of the world. It will kick-in during the second half of the year and last through most of 2023.
In Europe and the US the impact on prices of the supply chain shock generated by the pandemic in 2020 is only being felt now. Prices have also surged due to FED and the ECB printing trillions of dollars and euros for covid relief funds. Both dynamics have created the highest inflation rate of the past 35 years.
According to the stars there is no sign of this trend stopping anytime soon. Brace yourselves and expect inflation to reach double digits by the end of the year.
Cryptocurrencies
Bitcoin, Dogecoin and IOTA. As you've read so far, 2022 will be about money, or let's say it will be very important for everyone (more than normally!).
Our internationally renowned psychic medium Michelle predicted last year that Bitcoin would reach $80.000 (it reached >$70.000), according to the same psychic medium who successfully predicted this year's peak, bitcoin will pass the bar of $100.000 in 2022.
Here's what she says:
BUY THE DIP: in other words take to opporunity to stack up on coins as soons as there is a small dip in the price.

HODL: which is the way the online crypyo community refers to keeping your coins as opposed to selling them.

DIVERSIFY: make sure to diversify your crypto portfolio this year, Bitcoin aside, the highest potential coins according to our mediums are: IOTA, DOGE, SOLANA, UNISWAP and ETHEREUM
Health and lifestyle
Saturn, Covid and Omicron

In 2022, there will be a strong planetary transit involving Saturn. That's bad news for all those hoping COVID and it's latest variant OMICRON would be history by 2022.
Saturn is the planet of obstruction, depression, sorrow, sickness and is capable of bringing distress to humans.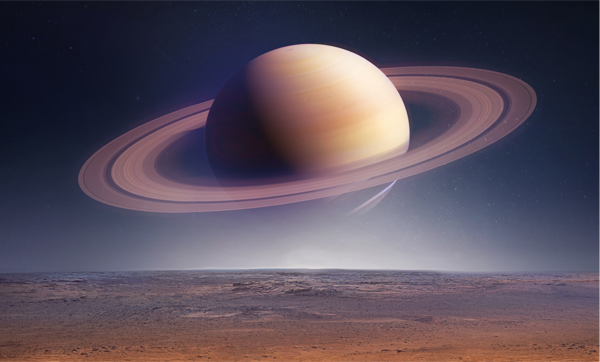 Horoscopes for all signs suggest that you take precautions against minor ailments, as you may feel under the weather more than you normally would.
Along with you, make sure to take care of your family's and friends' health as these viruses are highly contagious. This is the reason why you need to take additional care next year.
Good life hygiene may reverse the influence of Saturn into a positive influence that may increase your energy levels. So make sure to exercise and maintain a healthy diet all through the year!
Politics and international relations
During the first half of the year, the political horizon of our turbulent world is looking relatively quiet. There will be a trend toward resalable relationships toward war and peace, and there may even be major agreements between countries, which will be largely responsible for this state of affairs.
International political conflicts that will shape 2022
China / Taiwan tensions

Global civil unrest

Eastern Ukraine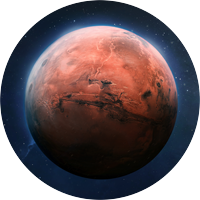 Mars retrograde occurs once every two years. It will start in Gemini on 30 October, this means we won't be using diplomacy to communicate, words will be misinterpreted as communication will suffer from the fiery energy of the red planet.
Anxiety will be present and felt globally, tensions between Russia and NATO as well as China and Taiwan will peak from there on. The tensions will exhaust us and our leaders will have to choose their battles wisely to navigate us out of these tensions.
This fiery planet represents our drive, energy, passion, and the way we assert ourselves. When retrograde, the vibe will exhaust us, and make us more passive than usual.
Beginning in the second half of August 2022, however, things will suddenly take a dark turn.
Confrontation from Mars is the theme of the second half of the y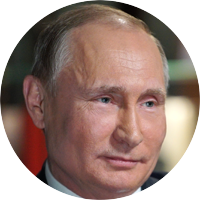 ear. This will lead to negativity, crises, and war. In May 2022, Jupiter will also shift from neutral Pisces to belligerent Aries.
Uranus, an abrupt planet full of the unexpected, will be in the same degree of Taurus was in past years of international conflict
Key events (fall 2022):
It will take all the drive, energy and passion from Mars for our leaders to assert themselves and appease tensions.
Elections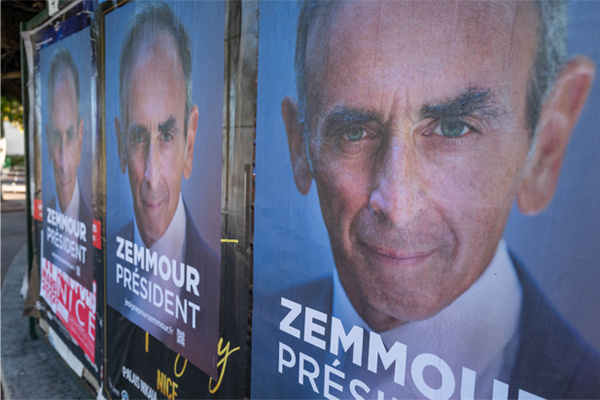 Next year will see its share of consequential elections. Some of them might come as a surprise as governments fall, whether because of routine parliamentary maneuvers, protests in the streets, or coups.
The most important election to watch in 2022 will be the French elections. According to PsychicWorld psychics and mediums, popular writer and tv pundit Éric Zemmour will win the presidency against all odds.
Populists across the globe will snatch re-election in 2022
Viktor Orban will be reelected in Hungary, Rodrigo Dutrete in the Philippines and Jair Bolsonaro in Brazil
Sport
Super bowl LVI
Predictions diverged, there was no unanimity amongst our psychics, mediums and astrologers. However 5 out 8 predict the Kansas City Chiefs will take home the Vince Lombardi Trophy, with 2 favouring the Tampa Bay Buccaneers and one predicting the Buffalo Bills will take home the championship rings.
Final verdict. Well can confidently claim that the Kansas City Chiefs will win SuperBowl 56. Didn't we say this would be a great year for Virgos Patrick? (Patrick Mahomes born on September 17, 1995)
Most successful athletes of 2022
Mahomes

Djokovic

Verstappen
Patrick Mahomes: will lead the chiefs to win their second trophy in three years as mvp of the 2022 final.

Novak Djokovic: will bypass Roger Federer and Raphael Nadal and win not only as first ever tennis player his 21st Grand Slam tournament, he will also take his 22nd the same year.

Max Verstappen: wins his second Formula 1 title in a row, it's the befginning of a new era ... The king is dead, long live the king!
2022 winning outfits in major sports
The Chief's will win SuperBowl 56

The Brooklyn nets will win the NBA championship

Manchester City will win their first ever UEFA Champions League trophy
Climate change and natural disasters in 2022
Forest fires

Floods
The climate will continue to change and affect us all in trajic ways. Jupiter and Neptune will bring major floods, much worse than what we have experienced last couple of years.
People living in coastal areas should be cautious when spring comes just like people living in the vicinity of volcanos, as they will also become more active. Glaciers will continue melting and not much can be done to reverse it.
In late May, Jupiter will move into fiery Aries, and remain there until the end of October. This means that during this time, we can expect fires to break out around the world, causing major ecological disasters. In seismically active zones, we can expect major earthquakes.
---
The authors
Arcadian

Indria

Star Brown
---
More predictions and horoscopes
Learn more about your love life, career and future and try another free horoscope on PsychicWorld.
All free horoscopes All year horoscopes Today's horoscope
Need expert help and a personal reading?
Chat with an online psychic expert and make 2023 your year!
*Image(s) used under license from Shutterstock.com and / or stock.adobe.com