Spirit Mentor, Akashic Records Consultant, Angel Reader and LOA Coach
Maryann Candito will help you get soul level clarity, attract a soul mate/twin flame relationship, and transform money and career issues within your life. You can read more about her here.
Hi Maryann! Thank you so much for taking the time to do this interview for the PsychicWorld.com readers and visitors!
---
Psychic World: What's your name and how you describe what you do?
---
Maryann: I'm Maryann Candito, I am a Spirit Mentor, Akashic Records Consultant, Angel Card Reader, Intuitive Healer, and Law of Attraction Coach
---
Psychic World: Do you have a story about how you got started? How long have you been
working with your gifts?
---
Maryann: I have always been highly intuitive and connected. I spent over 20 years in the holistic health field using energy modalities such as Reiki, Craniosacral therapy, and Emotional Freedom Technique. It wasn't until I had been communicating with my own Spirit Guides that I received the call to work in the Akashic Records.
Since then it has been a whirlwind of transformations for me as well as my clients. When you approach a problem or situation from the Soul plane, by accessing your Akashic Records, you
gain a deeper understanding about why certain situations or people are showing up in your life. And you gain additional knowledge and information on how to move forward, clear any patterns that are in your way, and understand the purpose behind it all.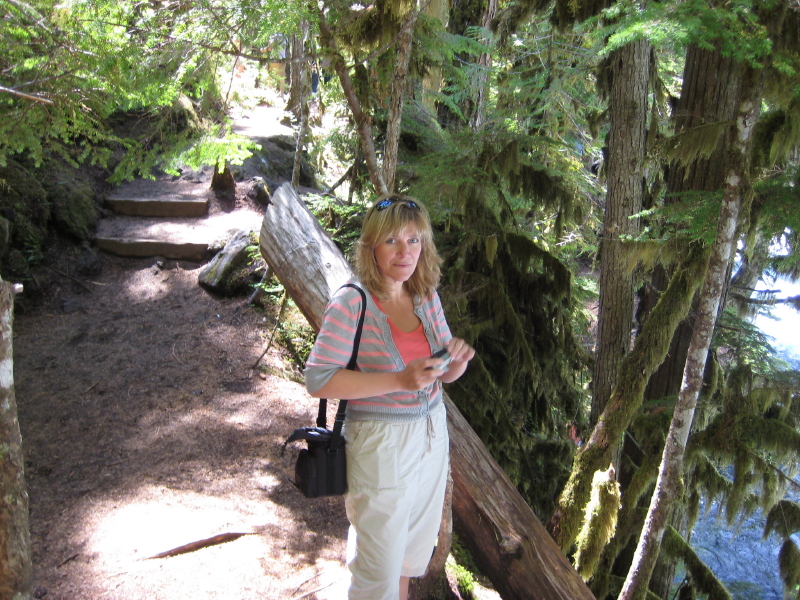 ---
Psychic World: What are your favorite tools/decks/methods of reading?
---
Maryann: I connect directly with the Sprit Guides and Angels of my clients by accessing the clients Aksashic Records. I also use various Angel tarot and oracle decks to give an added dimension to the readings.
---
Psychic World: Are there any areas you adore working in? (love, career, empowerment)?
Or any people you feel that you connect with best (single women who are healing from a past relationship/those who are looking for spiritual advancement)?
---
Maryann: There are a number of favorite areas I love working with, here are a few - Soulmate attraction, transforming money or career success issues, women's empowerment, and soul purpose. It's so powerful when accessing the Akashic Records because you gain incredible clarity about what's really going on behind the scenes. This is the piece that is missing with Law of Attraction teachings.
Your Soul's desires will override the desires of your ego mind every time. This is why it's crucial to understand what's going on, your soul purpose in this area of your life, and what your Guides suggest you do to clear and activate your manifesting energy!
---
Psychic World: Any stories about working with a client that you'd like to share or any paranormal/enlightening/near death experiences you feel were significant to your work?
---
Maryann: An out of body experience I had back in the 1990's was one of those light bulb moments that confirmed to me that the Spirit World is real.
A dear friend, David, had just passed away from AIDS and I was having a very difficult time dealing with it. One night, as I was lying in my bed, I heard my name being called, I opened my eyes and it was my friend David. He was absolutely glowing. He looked healthy, happy, and radiant! He told me to come with him, but I just couldn't break through my physical shell to go with him. He took my hand to assist me with this journey, it was still quite a challenge but I was able to come out of my body to travel with him that night. He took me through the tunnel, it was quite beautiful and spectacular - it looked like I was surrounded by a kaleidoscope of bright colorful lights. I was in total awe!
It was such an amazing journey, but then we reached the light at the end of the tunnel. He told me to go with him. I got scared, thinking that would mean that I would die if I passed through it. I wasn't ready to die, so I let go of his hand, and at that second I was sucked back into my body with such force and speed that I found myself in bed shaking with astonishment at what had just transpired. After thinking about what happened, I now believe that I would not have died if I crossed into the light that night, I think that David just wanted to show me more of our Spirit World.
So now I have a second chance at experiencing Spirit, David was preparing me to see my Soul's purpose when the opportunity would present itself many years later. I feel this out of body experience opened me up to be able to see, hear, and feel on a much deeper level. It awakened my sixth sense and re-energized my Soul!
---
Psychic World: Anything else you'd like to add?
---
Maryann: If you'd like deep, soul level clarity, and you're ready to move through stuck energy and manifest your desires, then I invite to have a session with me. I'd be honored to help facilitate your energetic shifts!
All my love,
Maryann
---
If you are interested in getting an Akashic Records Reading, Angel Reading chat session with an expert on PsychicWorld, please click on the links!
Meet our Top Rated Online Psychics
Welcome offer - Double your chat credits
*Chat 20 minutes for only 10 dollars
Register now

More PsychicWorld