Beginners guide to Angel Readings
By PsychicWorld.com©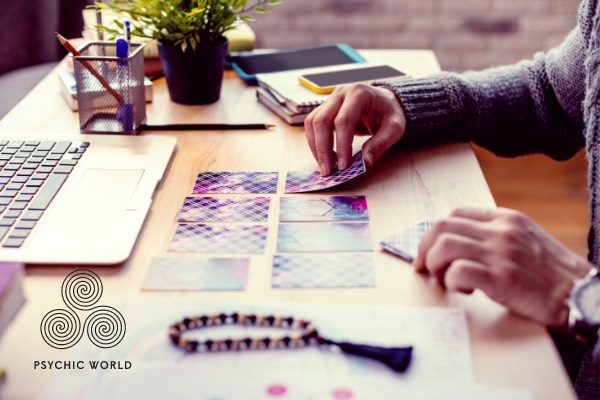 A complete introduction
Receive psychic guidance through the medium of angel readings and connect to a higher energy and bring light and love into your life. Let the angels lead you to a new realm of peace and tranquillity that descends from the divine.
"Angels appear in many different forms to hold your hand through the difficult times(...) Trust your angels to catch your wish and bring it to you in a delightfully surprising way." - Doreen Virtue
What are Angel Readings?
Helping you move forward from what is holding you back in the pursuit of a greater sense of achievement, the angels, with their intrinsic understanding of cosmic forces, can offer a path to finding the power you hold within.
To channel this spiritual energy from the angels, a guide or reader can help you find the frequency by which to receive messages and direction from these angels. There are several recognised ways of opening yourself to signs from this higher dimension through either meditative cleansing, angel and tarot card readings, or through the interaction with psychic healing crystals and gemstones.
These Angel Readings can provide the right advice and help you tune in to their spiritual wisdom by opening yourself up to their vibrations. The angelic spirits' primary purpose is to bring joy and well-being and to provide a sense of worth for those who seek it.
What can you learn from an angel card reading?
If you are an experienced and attuned card reader you can connect directly with both angels and archangels using your own card deck, however for those not yet versed in the practice it is recommended you partner with a spiritual and psychic guide to act as the medium between you and the angels' boundless divine power.
The Angel card reader will help channel the divine energy and deliver the messages from your angels destined to help you on your journey of fulfilment. They will provide the counsel and interpretation needed to read the angel or oracle cards dealt through a session designed to make you reflect and feel totally at ease and in harmony with your mind, body and spirit.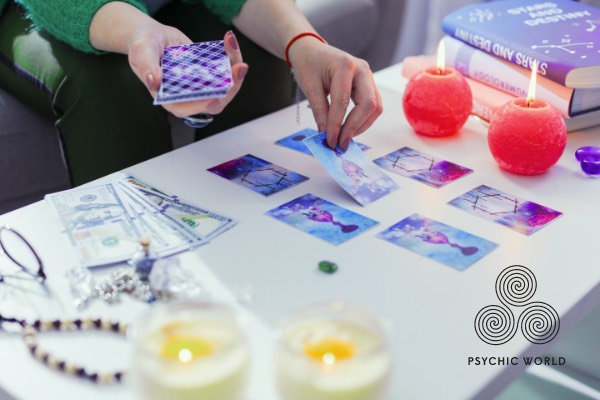 How does an angel card reading work?
Asking the right questions to the angels will help you find comfort and serenity as these supernatural beings have only love and compassion to offer. You will be empowered with the sensation of being able to overcome any obstacle once you have been put in touch with your guardian angels.
Each individual can call on different angels and archangels for direction, it will be the special attention to the energies that they provide that will match you with your angels and spirit guides, and will ultimately help you on your journey of self-discovery.
"Knowing yourself is the beginning of all wisdom." - Aristotle
How does Angel cleansing work?
This is all about clearing yourself of any negative thought by allowing the vibrations of the angels to fill you with divine light. Tune in to the cosmic love that is readily available through meditation techniques and call on the guidance of the angels to direct you to a path of enlightenment.
What is the difference between angel and tarot readings?
As opposed to angel and oracle cards, which are open to varying degrees of interpretation and are used to gently advise and bring spiritual uplifting, tarot cards have more rules and follow a set structure to offer a more confrontational reading and answers to more specific questions.
Angel readings and oracle card readings are about inviting the light from the divine to grow as an individual, whereas tarot card readings focus on getting a clearer picture of what the Universe holds for you.
Both sets of readings are different, it just depends on what you are looking for that will determine which is right for you at any given time.
You can request a free angel card reading or tarot reading with one of our qualified and trusted psychics here
Go to the complete overview of the best online psychics