It's an end of the year tradition on PsychicWorld! Like every year we've asked some of our top psychics, mediums and astrologers to consult the stars, tap into cosmic and divine energies in order to make bold, fun and yes let's be honest: provocative predictions for 2023.
2023 Horoscope predictions: calm after the storm?
It's an end of the year tradition on PsychicWorld! Like every year we've asked some of our top psychics, mediums and astrologers to consult the stars, tap into cosmic and divine energies in order to make bold, fun and yes let's be honest: provocative predictions for 2023.
This article compiles the future-gazing analysis and predictions of eight of the most experienced members of the PsychicWorld community. From space travel, celebrities, climate change, cryptos, inflation, politics, sports, science and more our top experts have examined what the universe has in store for us in 2023.
Let's look at the significant movements of planets for 2023 that will holistically affect everyone.
The year of the "water" Rabbit.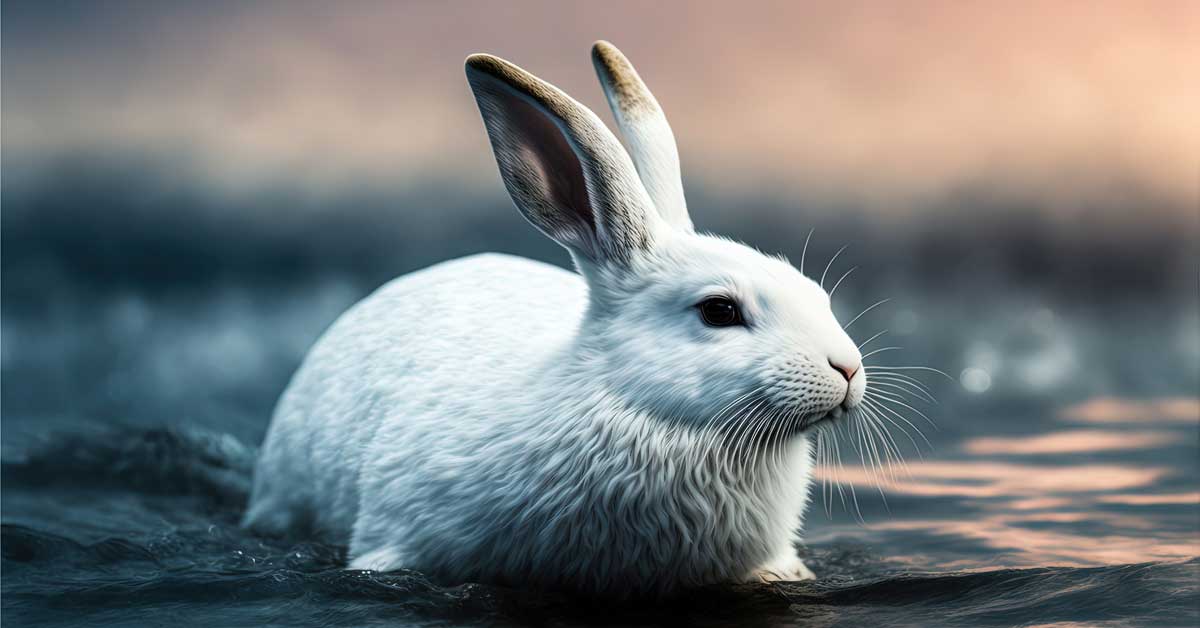 (Illustration: Sabine, Photo Library via Adobe Stock, ref: 555236005)
Bottom line
According to horoscopes, 2023 will be a year that will bring much needed peace and quiet, a welcome change after the eventful and "violent" year that was ruled by the Tiger.
It's time for individuals and the world as a whole to heal old wounds and leave grievances behind. 2023 is an auspicous year for giving birth, it will also be a "lucky year" for people born the year of the Rat, the Boar, the Goat and the Rabbit.
Children born the year of the water rabbit will generally be serene and fortunate throughout their lives.
A good year financially and in love for...
These zodiac signs will have a great year.
Key astrological events
The 6 main astrological events of 2023 that will affect us and world events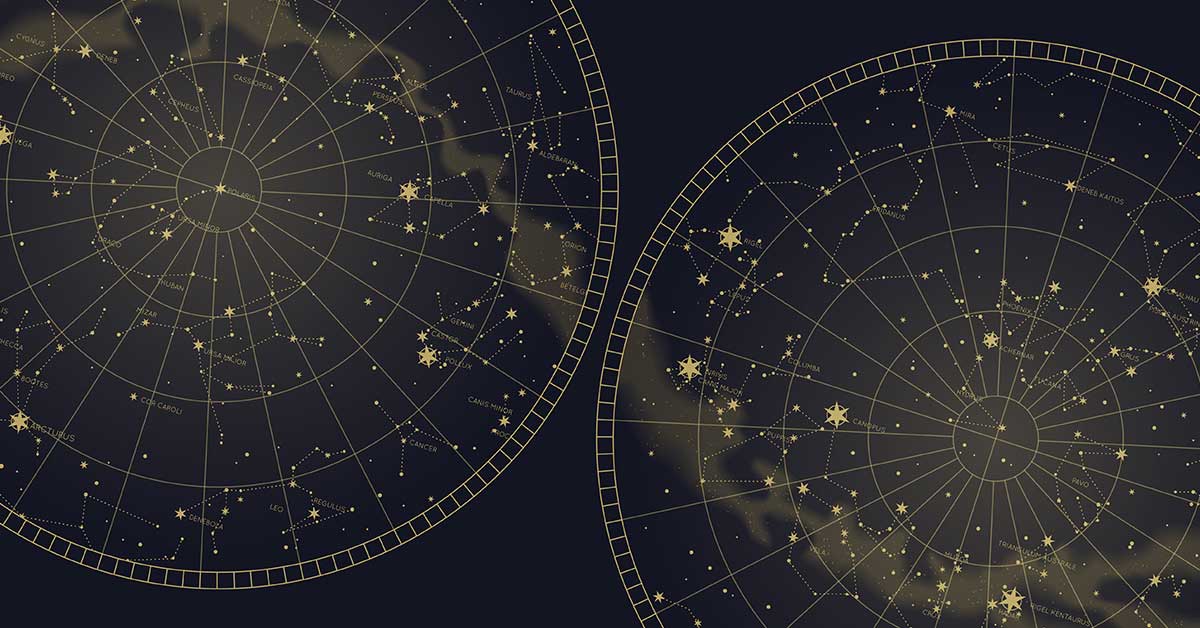 Here's what you should know:
#1 Mercury goes retrograde from the 1st till the 18th of January 2023
What does this mean? people will seek clarification, hesitancy to take decisions will be common, it's a time marked by uncertainty about the future.
#2 Pluto will transit into aquarius from march 24th to june 11th
What does this mean? This will be the most marking astrological event of the year, the erosion of certainties, milestones and accomplishments will be partially undone, it's a period of setbacks both on personal and professional as well as on a political level.
#3 Saturn will leave Aquarius and shift into pisces
What does this mean? Relationships will get easier, Saturn in Pisces will also bring back order where there now is chaos, a good omen for the world thus, in these troubled times on the international political scene
#4 Jupiter in Aries will expand till may 16th
TWhat does this mean?: This means a lot of movement and change on this earth for the air and fire signs.
#5 Jupiter will then transit into Taurus
What does this mean? New possibilities and opportunities for the water and land signs.
#6 Finally Mars will transit from Gemini into Sagittarius
What does this mean? This shift promotes ambition, subtlety, strategy, the spirit of adventure and empathy.
The eclipses chart of 2023
The new moon solar eclipse in Aries: April 20, 2023

The full moon lunar eclipse in Scorpio on May 5, 2023

The new moon solare eclipse in Libra on October 14, 2023

The full moon lunar eclipse in Taurus on October 28, 2023
---
The key astrological dates and movements of planets give clarity as to what the year will be like for the different signs as well as the dynamics in the different areas that govern our lives.
The world in 2023
Elon Musk, was very present in 2022 and the notorious billionaire Cancer will remain in the spotlights in 2023. His professional life will be very active until May when he will hand over the reins of Twitter to a new CEO.
His year will be moderately productive in financial terms due to overspending on projects that require a large inflow of wealth. It's a year for Elon to follow his dreams more than ever and not to let outside events slow him down or stop him from moving forward on new endeavors.
Lastly because of the transits of Mars and Venus we can expect Elon to announce a new relationship publicly as love will be abundant for Cancers in 2023.
Macron, the Sagittarius president also dubbed Juptiter will have an average health early in 2023. His struggle with depression will take its toll on the French president. His love life with first lady Brigitte will be good in the first half of the year. He will however face many challenges professionally and his stature as president will be under tremendous pressure.
It is year for him to soften his positions on Russia and be actively involved as a mediator between Ukraine and Russia. The propensity for Aquarius to help those who are in need in 2023 tells us he will help the poor with public funds and will take in more immigrants than last year. Although hectic it will globally be a good year for the president of the French republic.
Andrew Tate , born on the 1st of December, is a Sagittarius. The life coach and influencer will continue to make headlines in 2023. Uranus will spend the entire year in the 6th house of Taurus, this and other movements announce an extremely hectic year for Andrew Tate.
He will run into problems in the first half of the year only to move up again in the second part of the year. It's a good year for him to go on trips and we can expect his instagram account to be riddled with pictures of him all around the world.
Globally it is an excellent year for Sagittarius and all doors will open fairly easily for Andrew. If he trusts his gut and believes in god he will have a great year on personal and financial Basis.
AOC Alexandria Ocasio-Cortez is a Libra. Generally she and other libra's will be in great health in 2023. They will also be doing well financially at the start of the year. Until May she will have many issues at home. Relationship issues with Riley Roberts? Mars will give her the energy to affirm herself and correct the situation in the household.
Like other signs, AOC should have a renewed interest for matters of the mind and spirituality in 2023. She won't listen to other people's advice and instead go with her gut on many professional / political related matters, alienating herself more from more centrist members of her political party, the Democrats.
The challenge for AOC will be not to be too stubborn and make room for compromise, not an easy exercise for the U.S. representative for New York's 14th congressional district who is not known for her compromising stances.
Kim Dotcom The beginning of the year will bring him and all the aquarius great financial fortune. Family will also be center stage for Aquarius all the way to may. 2023 is a year to ditch what irritates you and the celestial objects tell us Kim Dotcom should put aside his personal goals and work for the greater good of humanity.
Sharing and caring is a red thread for Kim and all Aquartius all through the year. We can expect Kim Dotcom to be more outspoken than ever against the conflict in Ukraine and about freeing the unrightfully detained investigative journalist Julian assange.
Rishi Sunak the British prime minister, is a Taurus. Unfortunately for the British people, Rishi Sunak will spend more time talking and thinking about the future than acting in and for the present.
As a Taurus, the planets tells us his career will grow in 2023, thus he will grow in importance and notoriety at home and abroad. He will become a notorious statesman. Although he will not make extremely bold decisions next year he will grow in popularity and the people of Britain will be happy with his efforts.
Meghan the Duchess of Sussex was born on August 4th. The horoscopes for Leo tell us she will be healthy throughout 2023. There will be peace and harmony at home between her and Harry, despite the comotion his book and the recently published Netflix series has stirred in the UK with supporters of the Royal family.
However, Leo's will generally face a challenging year. The Duchess will have to show great courage and tenacity in the face of the backlash and criticism she will receive from all over. The planets tell us she should be careful not to be overly sensitive, stop asking for more attention and enjoy herself.
We can expect Meghan (and prince Harry) to slowly vanish from the spotlights after the month of June. Staying away from the public eye will be better for her and her family.
Joe Rogan like the duchess, is also a Leo. Just like Meghan, Joe will be extremely healthy all through 2023. Financially, Joe Rogan can look forward to a financially prosperous start of the new year.
He should be doing extremely well financially all the way through March. But just like Meghan he will face a challenging year, he should not rest on his laurels and make sure to preserve his personal and professional reputation. The Joe Rogan experience will have to innovate in it;'s format and look at new partnerships that might be lucrative whilst being wary of scams.
If Joe stays away from risky deals he will have a decent l;ife in 2023 and the podcast will remain the number one item on the charts going into 2024.
and also...
Cardi B Libra, should not listen to opther peoples advice this year. She should trust her instinct and, like she diud during the pandemic, stand where she stands and release what she wants to release. We can expect a number one shock hit from her in 2023 that will upset many but please many more.
Piers Morgan Aries, a good year for Piers to start new and develop existing projects. Despite his many detractors Piers Morgan Uncensored will become the prime english speaking talkshow on the web in 2023. The summer will be good for him on a romantic relationship basis. His health will be good and his social life and notoriety will be at it's best.
Jake Paul Capricorn, in 2023 he will do very well with his money. The successful blogger will be more successful than ever with new projects, expect Most Valuable Promotions to sign on new athletes in the fighting scene. Due to average luck for capricorns in 2023, he will finally fight Tommy Fury and narrowly lose that confrontation.He will face problems but will do a lot this yea, earning money and having a good year overall.
Volodymyr Zelenskyy Aquarius, will have to reconsider his objectives. His health will be moderate. It's a good year for spiritual endeavours. All things considered, his health and the need to reajust personbal goals, Volodymyr will be favourable to proposed ceasfire proposals in the conflict between Ukraine and Russia
Billie Eilish Sagittarius, an excellent year for Billie where all doors will open without too much problem. If she is not lazy she should thrive. After a year without a new album release we can expect Billie to release an album in 2023. Since she and Sagittarious will be lucky in 2023 we can expect her new album to be a hit.
Ariana Grande Cancer, her life will be modertly productive financially. She will feel encouraged to follow her dreams. Big changes are coming and welcomed. Pregnancy maybe? Like other Cancers, she is encouraged not to spent energy judging others, instead she should focus on her career, her family and closed ones and to believe in God. She should enjoy what she has.
Chris Rock Aquarius, should seriously rethink their life goals next year. It's a year to be very pragmatic, to get rid of people that annoy you and drag you down, take extensive holidays and get closer to your loved ones, Chris rock will be going back to basics. Spend time with his fmaily and do less tours and shows then he did last couple of years.
The economy
We have seen that in the beginning of 2023 Mercury goes retrograde and in Q2 Pluto will transit into aquarius, synonym of uncertainty and setbacks.
Food and fuel prices will continue to rise till the end of spring, the fight against inflation will be a priority for leaders but as we have seen until mid-june we should not expect much improvement with regards to inflation or the transition to renewable energy, actually we can expect the situation to worsen before it gets better.
Globally the year should be modratl;y productive for everyone in terms of economy but we can expect improvement in terms of growth and stock market indexes from September till the end of the year.
If you have considered making high-value investments, the planet's alignment suggests you postpone these decisions to next winter or, better even, 2024.
Uncertainty
As the movements of Mercury and Pluto tell us, the first six and half months of 2023 will be ruled by uncertainty. Postpone financial, personal and affectionate decisions and focus more on spiritual exercise.
Jupiter tells us you should commit to religious work and study and/or be more interested in occult sciences. In times of uncertainty we need to turn to the spiritual and be more mindful, enjoy the good things that life gives you and don't be sad about the surrounding chaos.
One of the main consequences of all this is that in 2023 you will spend more time thinking about the future and less thinking about the present.
Health and lifestyle
The good news about 2023 is that despite the ambient uncertainty on financial and economic matters, nature and climate questions, and international conflicts, all signs will have good mental and physical health all year long.
The movements of Jupiter mean that there is no sickness, Saturn also tells an auspicious story about your (good) health but with limited energy.
Politics and international relations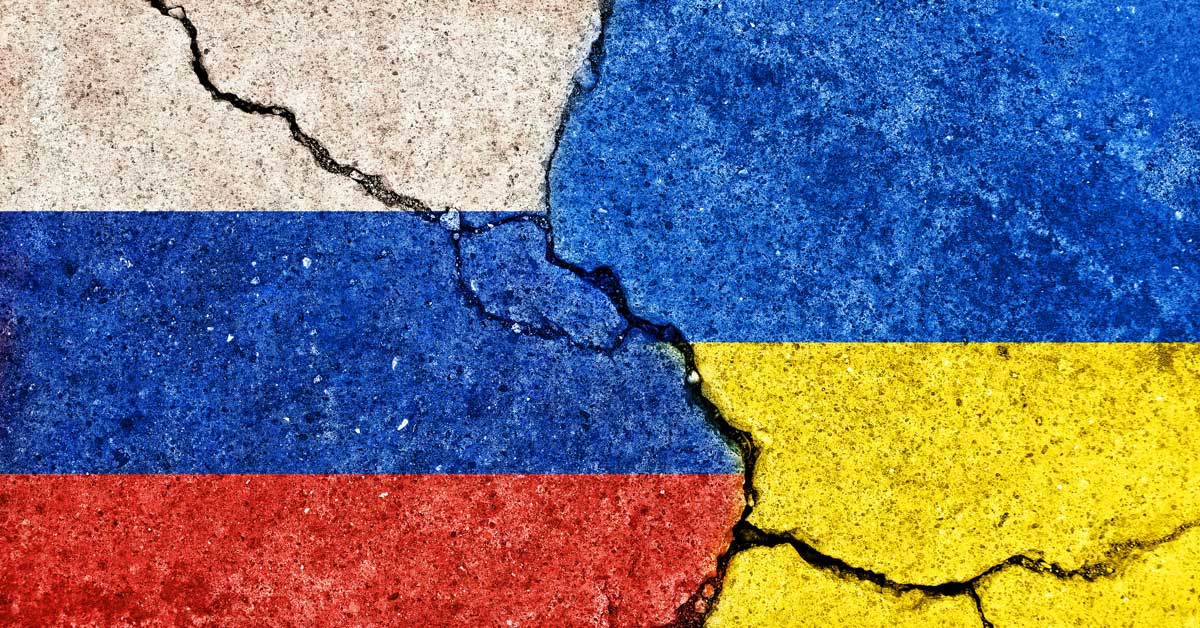 (Illustration: Barks, Photo Library via Adobe Stock, ref: 482806801)
We have seen that in the beginning of 2023 Mercury goes retrograde and starting in march Pluto will transit into aquarius, synonym of uncertainty and setbacks.
The war in Ukraine will further escalate and the situation will worsen and look hopeless before against all odds and thanks to the move from Saturn into Pisces there will be the first ceasefire and peace negotiations since the start of the conflict between envoys from Zelensky and Putin.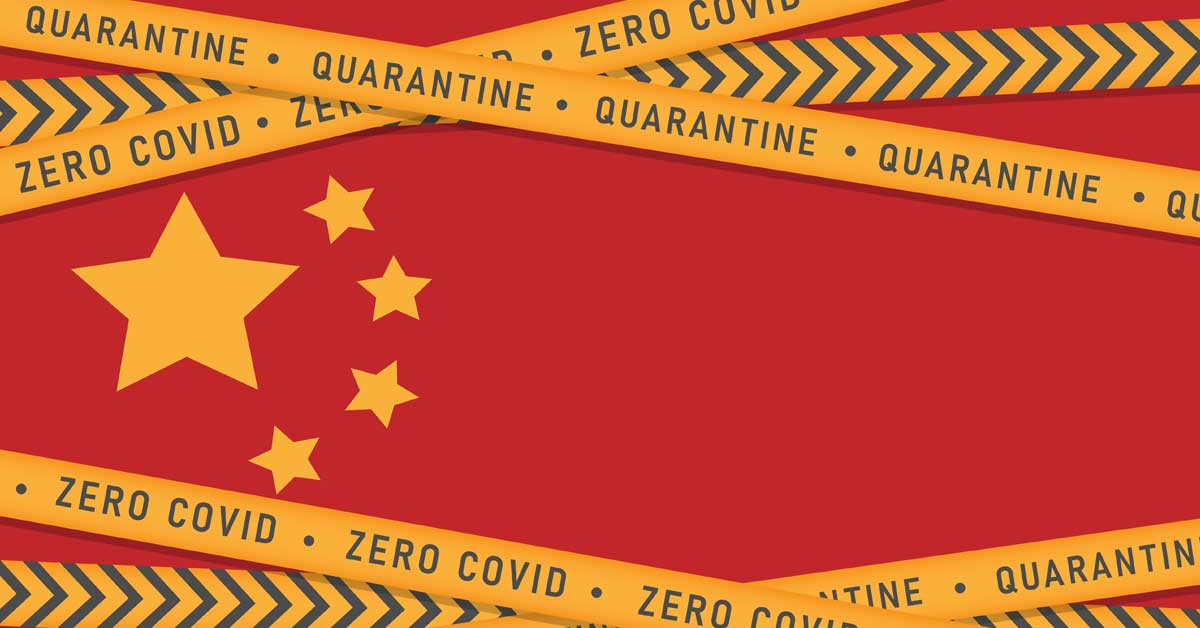 We can expect this meeting to take place in Turkey somewhere at the end of the summer 2023. According to the stars there is hope for the situation in Ukraine.
But also: China struggling to adjust to new realities in a post pandemic world will cause a second wave of riots and civil unrest in the first half of the year, the change from Saturn into pisces will eventually ease tensions after the summer.
Sport
Super bowl LVII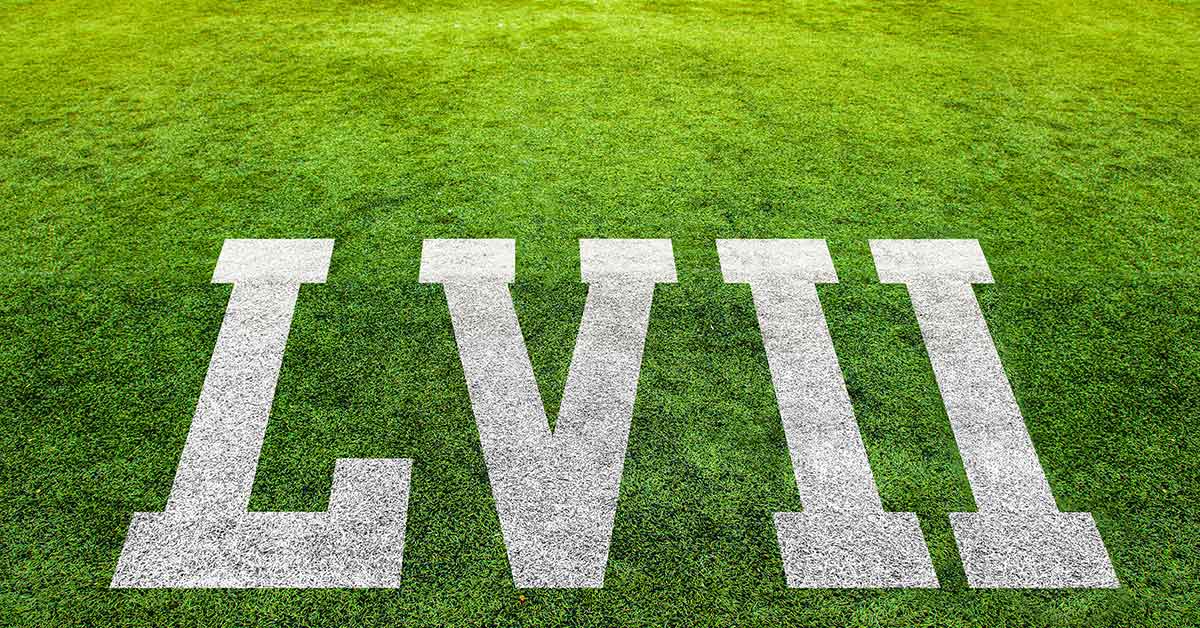 (Illustration: Zatevakhin, Photo Library via Adobe Stock, ref: 541187180)
Most successful athletes of 2023
Mbappé

Djokovic

Verstappen
Kylian Mbappé: will lead PSG to their 1st soccer Champions League victory as mvp of the 2023 final and clinch the Ballon d'Or in the autumn.

Novak Djokovic: will win not only as first ever tennis player his 22nd Grand Slam tournament, he will also take his 23rd the same year.

Max Verstappen: wins his third Formula 1 champions title in a row, it's the befginning of a new era ... The king is dead, long live the king!
2023 winning outfits in major sports
The Chief's will win Super Bowl 57

The Boston Celtics will win the NBA championship

PSG will win their first ever UEFA Champions League trophy
---
The authors
Arcadian

Indria

Star Brown
---
More predictions and horoscopes
Learn more about your love life, career and future and try another free horoscope on PsychicWorld.
All free horoscopes All year horoscopes Today's horoscope
Need expert help and a personal reading?
Chat with an online psychic expert and make 2023 your year!
*Image(s) used under license from Shutterstock.com and / or stock.adobe.com