Here we explain how to redeem BONUSES & PROMOCODES that are frequently shared by team PsychicWorld, either by mailings, on our facebook page and other social media channels or hidden in pages on our website or elsewhere on internet!
Follow the easy directions below. Redeem your coupon code and start enjoying chat sessions with the best online advisors available.
Step-by-step:
1) Types of bonuses
2) Automatic bonuses
3) Bonus for new users
4) Hidden bonuses!
5) Redeem bonus
1) Types of bonuses
FREE CREDITS: you receive the amount of free credits advertised in the promotion on your balance. The credits are just like regular credits... except you don't have to pay for them! They are automatically credited to your account after you complete the minimum transaction required to receive the free credits (generally $10). Credits van

BONUS %

COMBINATION OF BOTH: FREE CREDITS & BONUS %

FREE STARTERS MINUTES

FREE EXPERTS MINUTES
*All bonusses, whether free credits or a % bonus, require you do a minimum upgrade of $10 for the bonus token to be validated. This measure prevents fraudulent use of bonus codes.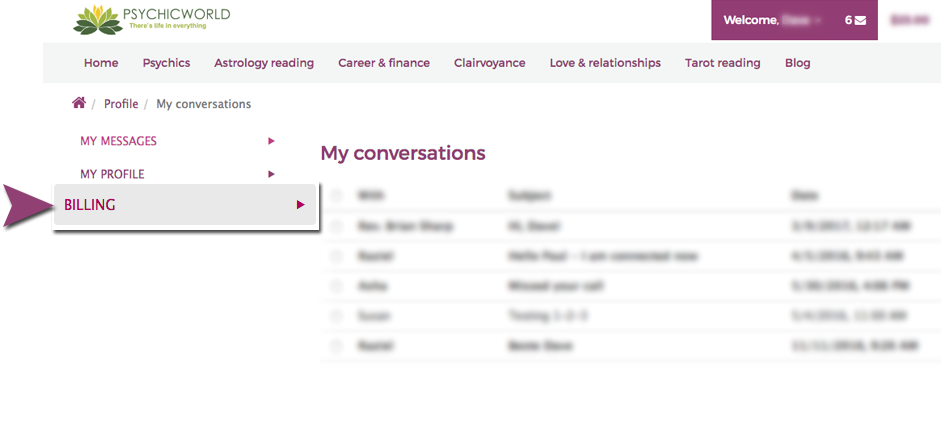 Once you have opened the BILLING menu, at the bottom you will find the tab: AFFILIATE INFORMATION.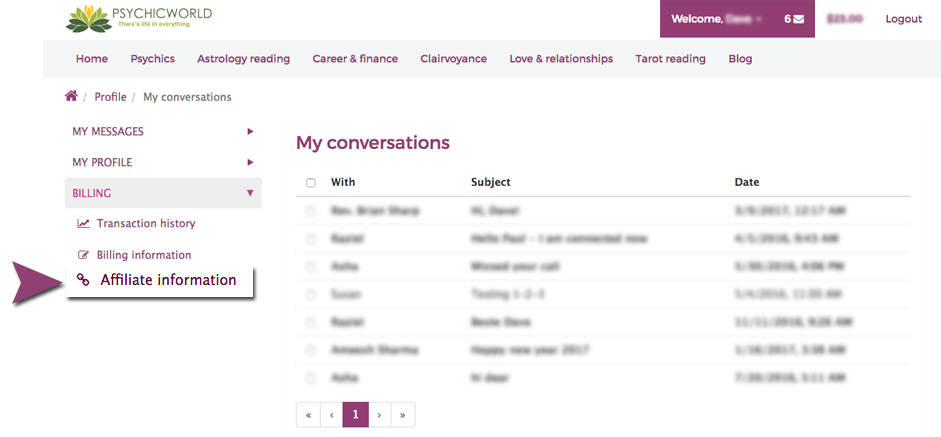 ---
2) Copy your unique code
There are two ways for you to copy your unique affiliate code:
*HIT THE COPY TO CLIPBOARD BUTTON: the link is now saved, press Ctrl-V (on PC) or Cmd-V (on Mac) to paste the copied link.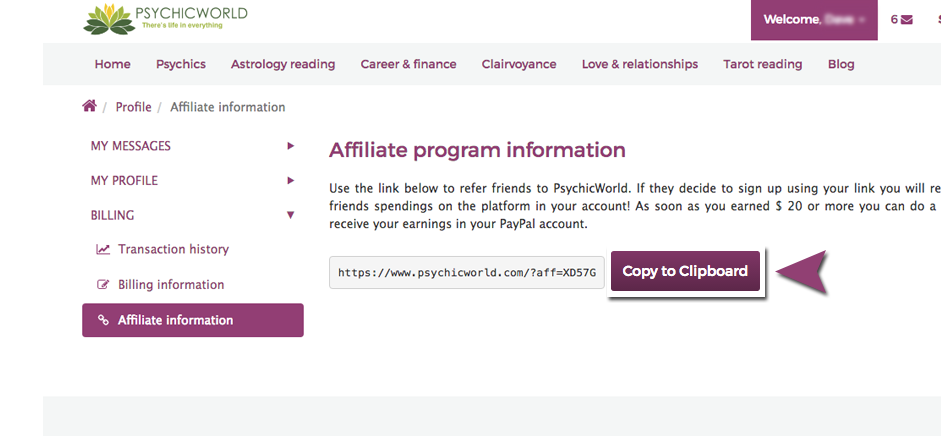 *Select the link with your mouse then RIGHT CLICK ON YOUR MOUSE AND CLICK ON COPY. Then right click where you would like to paste the link, and choose PASTE from the dropdown menu.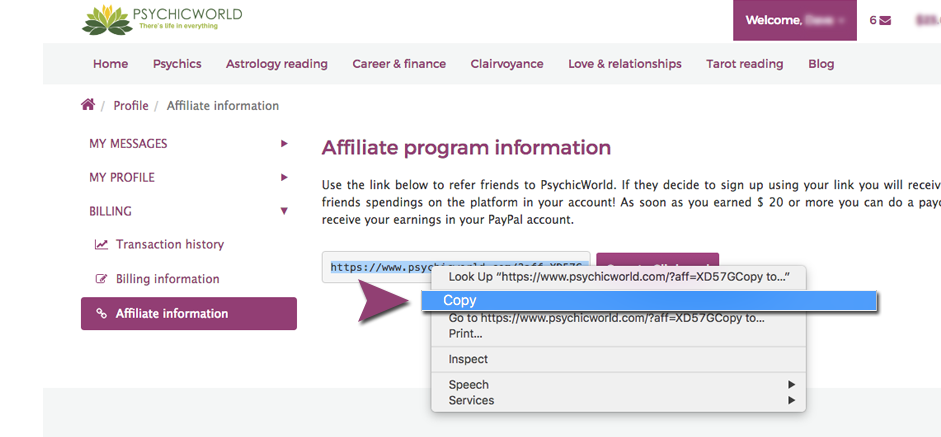 ---
3) Spread the link across the web!
You can spread your link across the web in many different ways.
EMBED YOUR AFFILIATE LINK (URL) IN AN IMAGE
One of the ways to share your link with your audience is to embed the link into an image. This is perfect if you have your own website or blog. Embedding a link in an image is not always done the same way, but, generally, the idea is the same across all CMSs like Blogger, WordPress, Wix or Joomla. Place your cursor over the block that contains the image you want to embed the link in and click on the Edit this block/image text. Type or paste your URL into the link field. Test the link button to make sure it's working correctly.
Example of embedded link: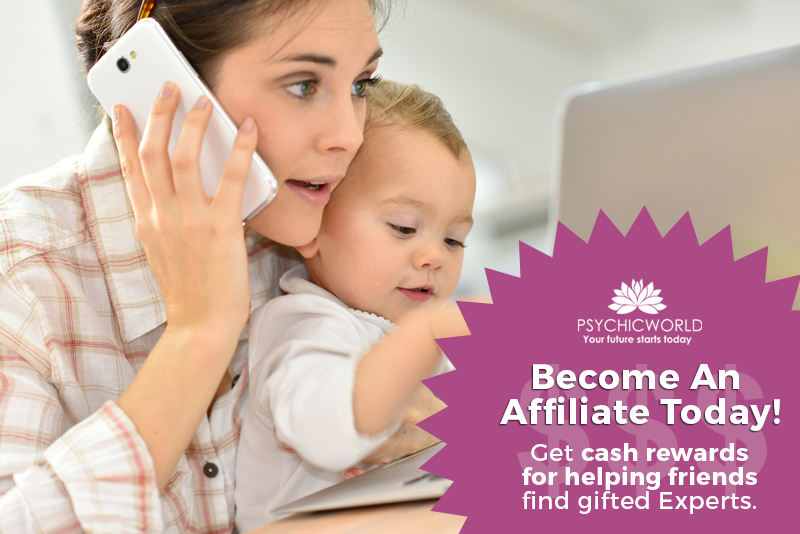 Other ways to share your affiliate link include:
Pasting the link in a post or comment field on Facebook or in a guest blog post. Sharing the link in a tweet on Twitter. Sending your affiliate link directly to a friend who is looking for a qualified life coach or reader.
---
4) Start earning money
At PsychicWorld, we offer a unique compensation model for every new user you send our way. Affiliates receive 10% commission on every sale (FOR LIFE!) from a user that found us thanks to you. The money is automatically and instantanously credited to your PsychicWorld account.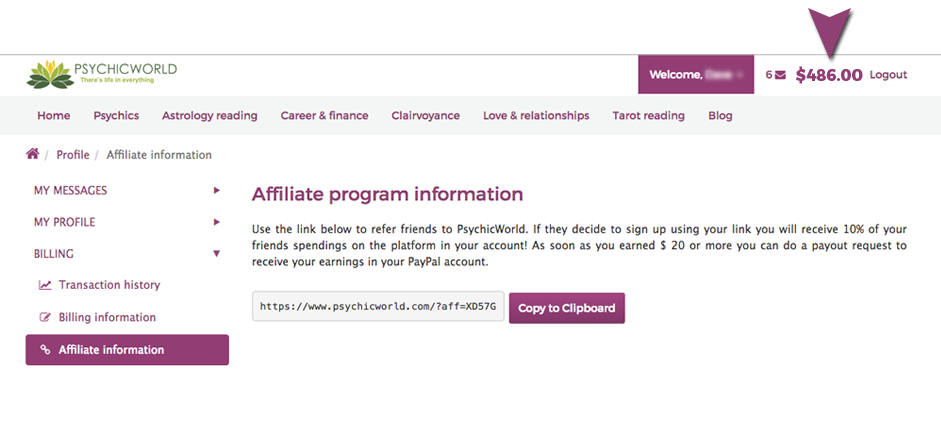 At PsychicWorld, we don't believe anybody should have to wait for their money. Affiliates can request payments any time. Processing payments takes 48 business hours. Payments are sent via PayPal.
---
5) More questions about the PsychicWorld affiliate program?
Do you need help with graphic material such as banners for your blog or website? Or would you like to discuss an increased affiliate comission rate because of the high traffic volumes on your site? Contact us using the form on the website or send an email directly to affiliates(@)psychicworld(.)com.
---

WHAT ARE YOU WAITING FOR? JOIN OUR AFFILIATE PROGRAM FOR FREE TODAY & START MAKING MONEY!
---