Chapter 1: love in 2020
What does love mean nowadays?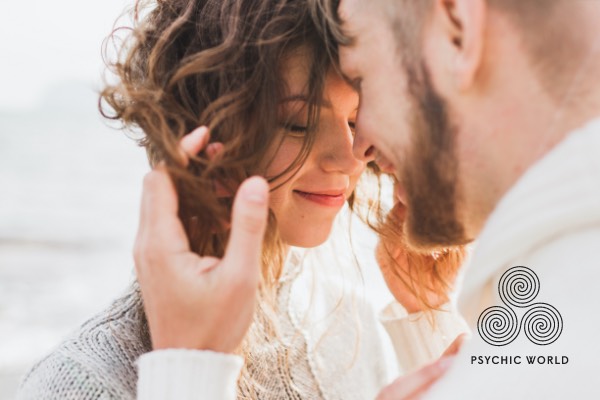 What is love?
Let's start with a simple question. What is love? It's a simple question that for some people is hard to define. Watch Abraham Twerski's video below before you take a deeper dive into this love guide: What is love video?
Am I in love?
Feelings can sometimes get petrified . You may feel that they were endering before, maybe found that their were meaningless that you use to laugh at and leave you speechless. That's just what fondness of someone can bring you, it makes it hard to get a real sense of your feelings.
Sometimes you might really be falling for someone, and other times, you're just in love with the idea of the person. To help you sort out your true feelings speak to one of our love psychics and find out if you're actually in love, or if it's simply a mirage.
What is true love?
True love can sometimes make you feel under the weather, But to be honest it is gratifying to accept the fact that the only person we have any true control over in a relationship is ourselves. We are both leaders of the duo. Therefore, we can choose whether to engage in self-destructive ways that are towards the relationship or whether to take actions that express feelings of sympathy, affection, respect, and of course love. True love can't be seen with your eyes but with your heart
What is the true meaning of a love relationship
A relationship is composed of a lot of things: friendship, intimate attraction, intellectuality and the main ingredient LOVE. Love is the foundation that keeps your relation intact; make sure you build them right so it can withstand the stormy days. But what is love, and how do you know if you are truly in love? It is difficult to define love because of everyone's perception of real love can be dramatically different. People often get confused between lust, attraction, and companionship.
"Love includes feeling for the other that goes beyond any selfishness or self-interest on the part of the loved one." Learn more about what it really mean to be in love in a relationship by clicking here
What does love mean in a relationship?
Love in a relationship is wanting the best for each other as a team and individually. Have your own personal goals and if your partner isn't giving 100% with you then you should probably walk away. Note that a relationship goes both ways. Same with your goals together, it happens in life, goals change.
It is a lot easier to go with the flow of your own destiny when you have a life jacket then someone holding you back to not reach your full potential in life. They will try to make you drown in your regret of the past. Let your lover be your life jacket, will make for an easier flow. Of course there's that need for trust again.sometimes one lie and you just might be puncturing a hole into your partner's life jacket.
How to fix a broken relationship?
Relationships from time to time can go the opposite direction we were expecting. Each individual is intricate, our love lives are even more complex. As days go by and our lives get busier, it is often our links with our loved ones that suffer the most. When communication and connection break down, it takes knowing both yourself and your partner to make the meaningful changes needed to turn things around.
Sometimes, you also want to try and fix your previous broken relationship. you might feel desperate and want to try to reconnect with your ex here is a great article about how to get back with your previous lover.
Like so many things, working on our romantic love life can be very delicate. Sometimes, frustrations we have with our partner and our circumstances run endlessly. It can be hard to forgive or move on when there's emotional attachment like shame or guilt at play. If you want to restart your relationship, you will have to be ready for new beginnings, but that starts with a deepened understanding of your love and it starts with accepting yourself. Broken things can be fixed, but fixing is often harder than the breaking. Fixing your relationship is starting first with yourself.
How to ask a psychic questions about love?
Some of the love psychic are working on PsychicWorld. That the majority of users are asking about love, people understandably want to know as much as they can about their love life. Here are some psychic love reading you can surely ask :
Does my boyfriend/girlfriend love me forever?
Will he/she ask me to marry?
Will we have children together?
Where will I meet my soulmate?
Does my coworker love me as well?
Once you have answered some of our best love psychic the answers you are looking for will be revealed to you, by connecting with you spiritually they will start the love reading to find out if you are going to be with the partner you are with, or if there is another person coming into your life. Psychic for love can generally use their ability to pick up energies about their love life.
Can psychics help with love?
The answer is YES! love is the biggest reasons people use readers on PsychicWorld. Is to find the best love psychic they will offer great counselling on how to find love, how to put your best foot foward and discover yourself in a position of love to be able to find your soulmate, We have some of the best relationship psychic that will help lead the way of your lover to get psychic love reading.
How to make love last?
The ideal love relationship we see in hollywood films is not realistic for most of us. It's rare for a person to make deep emotional links with their partner on any kind of regular basis, and it takes another exceptional and one of a kind love partner to form that kind of tender and cute couple we all envy. They do exist, all of the long term couples I know don't fit that category either. Of course it's because they are, but these attributes characterize the rare highlights of your life together, rather than the staples that ultimately keep the relationship going.
Plato "At the touch of love everyone becomes a poet."
Love with strong foundation is the result of a love relationship submerging in one and another in your partner's mind in a positive way. pleasure gets all wound up together so that the other person becomes essential to the very deep part of your brain, and vice versa. No matter how long you've been together, there are simple fundamentals. Putting them into practice isn't always easy, but it is critical. Make your love relationship stronger than ever, and the good stuff intimacy, trust, affection will be greater than ever
Article about lasting love
chapter 2: Psychic love readings?
How do psychics help you answer love related questions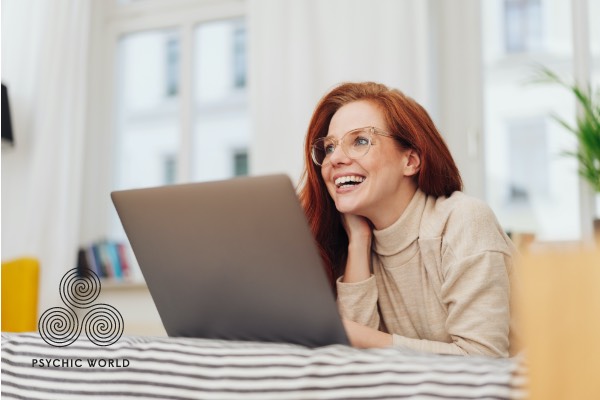 Love and relationship psychics and advice
Finding love and commitment is far from easy but an experienced love reading psychic, having acquired heightened levels of empathy and abilities to intuitively understand its dynamics, can help answer some of the most vital of relationship questions and set you on the road to solving that puzzle.
Common topics and questions are: Are you looking for love? Have you met someone but are unsure about taking the next step? Are you seeking to understand if you are compatible? What are their intentions? Or are you in an existing relationship and are struggling with your partner? Do they love you and are they being honest? Are they cheating on you? Do you want to know if you have a future together?
There are so many questions, so few answers when it comes to matters of the heart that we feel like we are losing our minds. But don't worry, we have some of the world's top-rated advisors available and ready to help.
If you're a new user, you qualify for a welcome bonus and can try one of our free love readings with an available coach. We guarantee the insights provided will help shed light on some of your most pertinent questions.
At PsychicWorld, our online coaches are there to guide you every step of the way before choosing your love psychic reading. We have already put together some of the most frequently asked questions regarding the accuracy and usefulness of love and relationship readings.
Does a psychic know if that person loves you?
Experienced psychics tap into your astral plane and its energy to decipher where you are heading and how best to approach a current or potential relationship. Love is by no means simple and guided by their sixth sense, a psychic will during a reading be able to understand with a high degree of certainty if that person does actually love you.
Can psychics predict the outcome of love relationships?
Some predictions are more accurate than others as sometimes circumstances in life, your character or that of your partner can change over time, thus altering the course of a relationship. However, openness and honesty with the reader will help a love psychic make fairly accurate predictions about the outcome of love relationships.
When it comes to love, how often are psychics right?
It all depends on the willingness of the person receiving the service to hear the truth. If you, as a customer, allow yourself to be completely immersed in your session, then your radiant light will provide all the answers needed and the psychic will, given the correct information, more often be right in their analysis and predictions.
Do psychics know if you have met your soulmate?
Simply put, psychics cannot predict if or when one will meet their soulmate. They can and will provide insight on a new found relationship and be able to see if it has meaning. Love and relationship coaches at Psychic World are also there to give personal advice on how to invite positivity into your life and how to adjust patterns of behaviour so that you significantly increase the chances of actually finding a soulmate!
Has a psychic ever helped bring back an ex?
There are countless examples where psychics have helped transform an existing relationship or mend a broken one. Helping you channel the vibrations of light and releasing you from what is holding you back in the pursuit of happiness is a psychic's ultimate goal. They want to empower you with the self-confidence and strength to approach any challenge.
Psychics will be honest, so if you have come out of a toxic and destructive relationship, our renowned love coaches won't withhold the truth and will tell you things as they are. Sometimes getting you back with an ex is not the most constructive or what is best for you.
If getting you back with your ex is what is best for you, our psychics will help you find the path to reconciliation.
Do psychics know if you have met a twin flame?
The divine works in mysterious ways. Skilled psychics can sense the energies and power linking individuals, hereby identifying unique spiritual bonds between two souls, including if you have met a
twin flame
.
You will know instantly if you have met a romantic twin flame because you will intuitively feel connected to them. A twin flame however is not necessarily an amorous relationship, it can be platonic but it will be in any case someone who will have a major impact on your life, a high-level soul-based connection that will help you grow spiritually.
Love and relationship coaches and psychics on PsychicWorld can identify when you've made a life changing encounter with a twin flame.
Where can I find the best free online love psychics?
As one of the leading online psychic reading chat apps and and call websites, PsychicWorld offers new users with free minutes (3 free min) to discover the benefits of an empowering psychic reading (free min are not available on the phone).
Our certified and highly experienced psychics have some of the highest online ratings worldwide, making PsychicWorld the premium destination for all who seek to receive guidance from with the very best.
Would you like a free love psychic reading in your first session?
More about love readings on PsychicWorld
Get free love psychic reading minutes and credits
Everyone wants to love and be loved in equal measure. At PsychicWorld, we recognise that it is not always easy. Free love readings can certainly help.
Go to the complete overview of the best online psychics
Getting free love readings online can be the start of the solution to a happy relationship. Your free love reading will give you a deeper understanding of the dynamics and energies of love and how they work, setting you on your path to a brighter and more fulfilling future.
How does a love card reading work?
An online love and relationships reading can be done in many ways, over the phone on a call or in a live chat. Most of the time psychics use tools to address love related topics, like a tarot love card draw. The psychic mediums and card readers available on our platform are screened and have many years of experience. Many are able to use their extrasensory skills to perceive the future, be it through tarot or other spiritual love cards.
At PsychicWorld we also host online card draws in which you can participate for free. Every week our card readers draw cards and publish them online.
Go to our tarot draw page and choose your card

Click on the link of the card you like to draw

And read the message behind the card directly
Do your psychics also read love tarot cards or love oracle cards?
Yes, tarot cards is one of the most used and popular tools for psychic readings. Our spiritual coaches have honed their talent to offer some of the most insightful and comprehensive readings around using tarot, angel, oracle or other cards. Learn more about tarot and card readings in general here. Different coaches use oracle cards or other tools if necessary and requested by the customer.
How accurate is a love psychic?
Love is beautiful in its complexity and navigating it can be daunting, especially when emotions take control. Those multitude of feelings can overwhelm you, especially if you're worried about infidelity or whether the spark in your relationship is fading.
You can save yourself undue stress and worry by receiving illuminating advice and relationship wisdom from our committed team of psychics. At PsychicWorld, we have only the very best so you will be talking to certified and vetted psychics every time, receiving the most accurate of readings and helping you find your way to a brighter tomorrow.
If for instance you have experienced a bad breakup, we can help you learn how to heal a broken heart and set yourself on a path to finding new love and romance.
Could my partner and I get a relationship reading by one of your psychics?
If you're having problems in your relationship, it can be hard to know who to turn to. At PsychicWorld you'll always find a compassionate ear you know you can trust. Our real-time psychic love chat provides instant feedback and insights to every question and query.
Taking a relationship reading together can be highly beneficial for a couple. The interconnected energy radiating from both partners is amplified to the clairvoyant reader, allowing her or him to gain valuable insight into the relationship dynamics. For a couple psychic love reading to work, the people involved must be available and open to the experience. If, for example, one person is dominant then the other might hold back and not be fully open during the reading. Making it it hard for the clairvoyant to tap into his psychic source.
Rest assured, you can addres relationship conflicts and problems during psychic readings without your partners presence and still get life changing insigths and advice from your one on one psychic love chat or call session. It all depends on what is best for you as a customer.