How to find a reputable psychic medium

Knowing how to find a reputable psychic medium is the key to unlocking a path to your spirit guides. Whether you have a burning question you want an answer to, want to know more about a past life, or would like to explore what your current life could have in store for you, there will be a true psychic out there who will be able to give you this information during a genuine psychic reading.
With PsychicWorld you are able to connect with qualified and reputable psychics, psychic mediums, and spiritual advisors based throughout the world.
Traits of a genuine psychic
Knowing how to find a true psychic and how to find a reputable psychic medium largely comes down to looking at their individual traits. Most genuine psychics will have all of these qualities and taking them into account in your search is how you find a reputable medium.
Honesty
Some psychics only reveal what they think you want to hear. Some of them may evade, or even fail to mention, challenges you may be facing soon. They want you to be happy so they can keep you coming back for more readings.
During genuine psychic readings, in comparison, a true psychic will repeat messages exactly as they receive them. Even if they're not quite sure what it means, they will not alter anything. They may try to interpret the message for you but will admit it is from their perspective and not necessarily what it absolutely means.
A good psychic will also tell you unpleasant news while remaining optimistic about your options. This way, even when you are facing challenges in life, you can make informed decisions that allow you to deal with them as effectively as possible.
Empathy
Psychic readings should feel the same as talking to a friend. In the same way that a friend knows a lot about our lives, so does a good psychic. They can help you gain a better understanding of your current situation or future hurdles, as well as show empathy every step of the way.
While they can show empathy and understanding during the psychic reading, a good psychic also won't judge. No matter what the reader feels about a particular situation, those feelings should always be set aside. Keeping this in mind when you're having your first taster conversations will help you find a reputable psychic medium that's right for you.
They make you feel comfortable
If you're choosing a psychic, learn to tap into your intuition.
A person's intuition represents the guidance they are receiving from their higher selves, or souls, which help them realise their full potential. Using your intuition is like receiving information directly from your higher self and bypassing the thinking mind.
This intuition means you'll be able to pick up on your psychic's energy without even realising it. So make sure your psychic is someone you feel comfortable with and someone your intuition is telling you is trustworthy.
Patience
Patience is another big factor to consider when choosing the right psychic for you, especially if it's your first time getting a reading.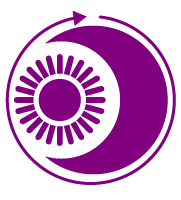 A legit and trustworthy psychic should always come across as relaxed when working with you. When you're speaking, they shouldn't interrupt you, they should listen to you and only ask you questions when necessary.
If you need more time to think of questions then they should always be happy to wait for you.
Not pushy or arrogant
In line with feeling comfortable with your psychic, they should never push you further than you want to go or oversell their services. They may suggest other types of psychic reading you may find beneficial but it stops there—if they try too hard to persuade you then, unfortunately, they are just in it for the money.
It is never the role of a psychic to tell you what to do or not do. While they will offer suggestions and alternative outcomes to decisions you make, they will not make the decisions for you.
Accuracy
A psychic's accuracy is perhaps the most important factor to consider when evaluating their abilities. A true psychic can tell you what is going on in your life now, and what will likely happen in the future. However, there is only value in this information if it is accurate.
Although some people may be empathetic, comforting, and patient, if they are not accurate in their readings then they are not a true psychic. Real, honest, and accurate psychics may seem like they're hard to find but trust us, they're out there.
All of the psychics at PsychicWorld have been thoroughly checked for their accuracy and are available 24/7—whether you need advice and guidance on love, relationships, money, careers, and any other issues that you may have.
How to determine if a psychic medium is legitimate
Since psychic readings started becoming popular, there have been questions such as how to find a true psychic, are psychics accurate, and whether there really are any reputable psychic mediums out there.
The good news is yes, there are real, honest and reliable psychics who want to share their gifts with others and enjoy giving readings. However, there are also psychic scams you need to look out for to make sure you don't waste your time or money.
Here are some tips to determine whether a psychic is legitimate: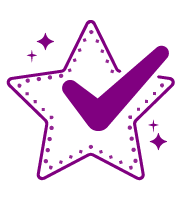 Avoid psychic mediums that give vague answers to your questions. There are real psychics out there, but there are also many people without any true abilities who aren't able to carry out genuine psychic readings that are just in it for the money.
If you plan to consult a psychic medium, do your research. Whether this is looking at their reviews, talking to people who have already had a reading from them, or asking to have a quick exploratory chat. This will not only help you to avoid psychic scams but also see whether you feel comfortable with them.
Make sure to compare the credentials of different mediums to find one that best meets your needs. There are a few different types of psychic reading, so make sure you opt for the one that will give you the answers you're looking for. You should also not trust anyone who seems to exaggerate their abilities.
Try not to reveal any information about yourself by composing your emotions and appearance. It is possible for a psychic, especially a false one, to interpret your physical reactions to their statements rather than give you a real reading.
Don't pay unrealistic rates to a psychic medium, especially for questionable services. If the price seems too good to be true then it probably is. Likewise, if they are offering readings that seem outrageously expensive then have a look elsewhere.
Where to find a reputable psychic medium
There are two ways of finding a psychic, either in person or online. When looking for a genuine psychic to meet up with, face-to-face, one of the best ways to find a good one is through word of mouth. Ask your friends and family members whether they have ever gone to a psychic and if they would recommend them.
You can also go to spiritual events and fairs where there will most likely be a psychic in attendance. Many of them will also offer taster sessions for a discounted price.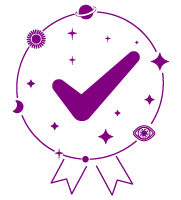 The other way is to search different psychic websites. One of the benefits of researching a psychic online is that you can read about their specialities, previous experiences, and passions to see which one you relate to. You can spend all of the time you need browsing genuine psychics and the different readings they offer.
Regardless of whether you decide to consult a psychic face to face or online, please be careful. Check to see if the psychic has a good reputation and if the reviews are legitimate. Make sure the website that you are visiting has curated its list of certified and genuine psychic experts available on it, just like PsychicWorld does.