How to choose a psychic that's right for you

Starting a journey with a new psychic can be daunting. There are many different questions you need to answer. How do psychic readings work? How to choose a psychic that's right for you? What are the different types of psychics?
The future is an important topic for many people at various stages of their lives. That's why so many people seek out psychic readings. This is because it helps them to gain some insight into their future. These future predictions help you and guide you to be prepared for the worst and best situations that may arise in your life.
Different types of psychics
"Psychic" is something of a catch-all term and there are many different types of psychics out there. A medium and a tarot reader can both be referred to as "psychics", but their art and craft are totally different, require different skills and are performed in different ways.
Some people are looking to find a good psychic but are unsure about the variations between the specialities. The key to finding your psychic is knowing the different types out there.
A psychic uses four avenues, known as the "four clairs" in psychic circles. These are:
Clairaudience - The ability to hear sounds that others cannot. It can be sound from the present or the past, but it could also be sound from another astral plane.
Claircognizance - Those with this ability consult their higher self or spirit guides to put this information or ideas into their mind as a way of guidance.
Clairsentience - A person who possesses this gift is able to experience sensations that no other person can. Clairsentients are able to perceive energy that is not perceptible to the five traditional senses.
Clairvoyance - The ability to see things that others cannot. These things are usually seen in dreams or visions, but seeing auras and entities falls under clairvoyance as well.
Clairvoyant
A clairvoyant is someone who possesses an innate ability to see and understand things outside of normal sensory perception. They can understand a person's inner energies, and offer insight into what may be troubling them and what the road ahead may look like. Historically, they may have been known as prophets, due to their ability to predict upcoming events.
In a reading with a clairvoyant, they will get to know you and gain insight into your energies. Their unique perception of you, your history and your aura will allow them to highlight any roadblocks that may be hindering you, whether that be in your family, friendships or love and relationships – or even in your professional life. They will also let you know about any changes that will happen or decisions you will have to make in the near future.
Clairvoyants can also help you to understand past and present events on a deeper level. This could be why a relationship ended, or how you wound up on the career path you are on.
Medium
Psychic mediums differ from clairvoyants in that their extra-sensory perception reaches beyond our astral plane and energies into the afterlife, and so to loved ones who have moved on. Many mediums use spirit guides to gain insight, make connections with the departed, pass along messages and instructions, and answer any lingering questions you may have that were left unanswered.
In your reading, your medium may ask you some questions such as who it is you would like to speak to or ask that you tell them nothing so they can see who wants to speak to you. This varies from one to another. You can expect to be given advice from the spirit realm, regarding any aspect of your life, even areas you might not have previously noted as problematic.
Spiritual healer
In spiritual healing, divine power and spiritual energies are channelled through the body, mind and spirit to cure mental or physical disorders.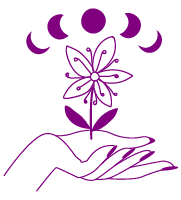 Spiritual healers will adopt a holistic approach as they contemplate the struggles and challenges of everyday life. By drawing opinions and feelings directly from the spirit world, these types of mediums are able to assess your situation as a whole.
Fortune teller
The primary difference between fortune tellers and psychics is considered to be based on the method of forecasting, with fortune tellers relying on guidance through the practical affirmations of the tools they use.
A fortune teller plumbs the depths of a person's identity today to predict where they will be tomorrow, using both their material world (what they see and feel now) and their spirit world (energy and spirit) to gain insight.
How to choose a psychic
Knowing how to choose a psychic and how to find real psychic readings is the first stride into starting your spiritual journey and finding out more about yourself. Follow these steps for finding a good psychic.
Decide what you're looking for

Psychics have their strengths and weaknesses, just like everyone else. There are no two psychics exactly alike, so you must know what you want and know how psychic readings work. The psychic might be clairvoyant, able to channel spirits, perform an aura reading, or possess any number of other psychic abilities. Know what you need from a psychic and how they can help you connect with your future, past, and present.
Find a reputable site or individual

Some people can be slightly hesitant to contact a psychic out of fear they are not legitimate. However, there are some steps you can take to find a reputable psychic and figure out whether they're trustworthy.

One of the best ways to find your ideal psychic reader is to ask around those close to you. If any of your friends and family visit their psychic, ask them what they think of them, whether any of their predictions came true and if they felt comfortable with them.

Alternatively, you can ask the psychic if any of their clients would be willing to give you a reference. Even though most people prefer anonymity, you will always find plenty of people who are happy to talk about how good the psychic is.

Read their reviews
Psychics can also be reviewed these days, just like every other business. Psychics' online reviews are becoming increasingly credible these days, so check these out before scheduling a reading. However, keep in mind that one or two negative reviews do not necessarily indicate that they aren't good at what they do.

When many negative reviews are available, they might be an indicator of a bad psychic, but more often than not, they're just from angry customers unsatisfied with the information they received from their psychic.

Go with your gut
Whether you're looking for an empath, tarot reader or spiritual healer, it's important you choose a psychic who is perfect for you, will be able to answer your queries and will make you feel at ease during the session.

When you take a moment to breathe and tap into your intuition, you will be able to make the right decision. It is your inner wisdom that can guide you to the answers you need right now.

One of the most trustworthy ways to find a good psychic is to go with your gut. Do you know that niggly feeling? Have faith in it.
Where can I find a good psychic?
Use PsychicWorld to find real psychic readings. All the psychics on our site are vetted for authenticity, with regular checks to make sure their readings are accurate and honest.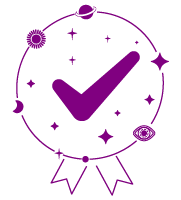 The advantage of using PsychicWorld to find your next psychic is that there are so many to choose from. You can read through their specialities, previous experiences and passions to see which one you connect with. You're then able to start with a short reading before building up to more comprehensive types of psychic readings.
Once you have decided between the different types of psychics you would like and the right psychic for you, you can begin your reading in a matter of minutes.