Beginners guide to Fortune Telling
By PsychicWorld.com©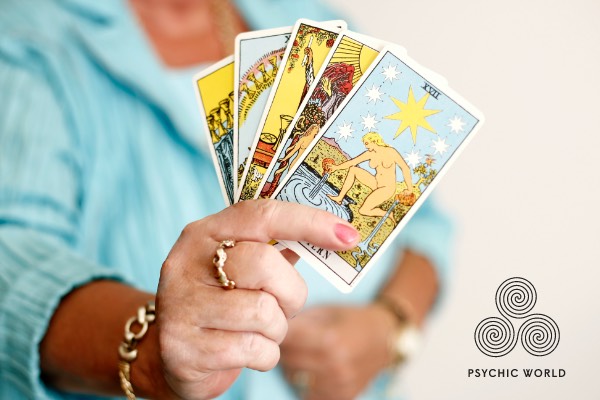 Fortune telling is the practice of diving details about a person's life using a variety of methods and techniques to gather information from the spirit world.
Fortune-telling is the forecasting of future events and identifying personalities by many varied methods that have a rich history. Evidence indicates that forms of fortune-telling were practiced in ancient China, Egypt, Chaldea, and Babylonia as long ago as 4000 BC.
Prophetic dreams have played an important part in the formation of ancient religion and medicines. Predictive methods of fortune-telling include astrology, numerology, and the utilisation of objects such as playing cards, tea leaves, crystal balls, dice, fire and water.
History of fortune telling.
Historically, fortune telling has grown from its roots in Renaissance magic, specifically associated with Gypsy Travellers. During the 19th and 20th century, methods from non-Western cultures, such as the I Ching, were also adopted in western culture. Today it is a global practice holding many forms and one that has even been popularised in children's toys including the Magic 8-ball.
There was a time when soothsayers were the most honoured and influential members of society. Their divinations were not only the subject for serious debate, but you couldn't host a dinner-party if you didn't have some interpretations to share. Some even believe that forms of fortune telling were a method of continuing ancient practices that were banned by the expansion of modern religions:
"Originally, Tarot had been devised as a secret means to pass along ideologies banned by the Church. Now, Tarot's mystical qualities were passed on by modern fortune-tellers."
A resurgence of fortune telling is here and at PsychicWorld we collate an eclectic directory of mediums to support your needs.
Who are Fortune tellers ?
People are often confused when presented with the term fortune teller. For most, they liken them to psychics, when in fact they are two entirely different spiritual spheres. The primary difference is considered to be based in the method of forecasting, with fortune tellers relying on guidance through the practical affirmations of the tools they use.
They employ a variety of methods and techniques to gather information from the spirit world that will help you follow a favourable path through life. Traditional fortune tellers are spiritual mediums with a gift to foretell the overall cosmic plan relating to your destiny and fate. Their practice has roots in many ancient art forms that take on many guises.
How do fortune tellers operate ?
The scope is broad. The practice of reading tea leaves, crystal ball gazing, tarot cards and the application of other methods can provide information about the past, present and of course the future. At PsychicWorld we pride ourselves on delivering a thoroughly vetted service of advisors who utilise a wide variety of methods.
Our 5 most popular readings:
Many people believe that their future is already written and that their path can't be altered! This is not the case. A skilled and experienced fortune teller will not only forecast likely events, they can also steer you in the right direction and help you avoid making poor decisions that would negatively impact your life.
Who uses fortune tellers ?
In truth, a wide variety of people. Popular from the United States to Brazil and as far afield as central Asia. People young and old turn to fortune tellers in ever growing numbers, particularly when faced with dilemmas, anxieties and misfortunes in love and life.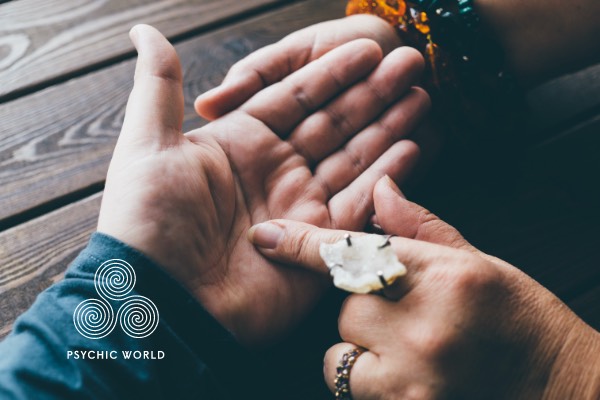 People often speak about the flabbergasting accuracy with which their medium has spoken about recent family tragedies, difficult relationships, personality traits, or how they have perfectly predicted the day on which a certain event would take place. The way we all relate to the world now goes way beyond the physical domain. Our understanding is much more related to the spiritual self, emotions and sensations. This allows us to be more aware of the mysteries and experiences in our lives that can't be explained.
Why Fortune telling is a powerful tool ?
It's an extremely powerful tool, not that much different to traditional forms of therapy. There is the opportunity to talk to a medium about things you may not share with friends and family. We are all searching for some form of divine permission to act. Here is your chance!
Why should I consult a fortune teller online ?
It is part of the human condition to be inquisitive about the future and how our lives will unfold. We dream about it and hold big personal and family aspirations. It's normal to want to be in control of our fate and destiny. We therefore need to know what lies in store for us and in doing so get rid of unwanted and unnecessary anxiety, ensuring our best physical and mental health.
You can communicate with an advisor at any time, day or night. Sometimes we just need a gentle reassurance about where we are headed. At other times we want to know the larger cosmic plan for us. There may even be occasions when we have a sense that we are heading in the wrong direction and fortune telling can be very helpful in confirming our intuitions.
Why seeking a higher purpose ?
Whatever advice we seek, it's never too late to change or alter our life's path so that we are perfectly aligned with our higher purpose in mind. The only constant in life is change and often change is the best thing that can happen to us.
Whatever the reasons one feels they need a reading, having this facility online simply makes it easier and more convenient to take this step. Whatever your particular circumstance, PsychicWorld aims to bring a resolution to your challenging and difficult situations, so that you can reset your life compass with a new sense of purpose and confidence.
Why PsychicWorld?
We carefully process a fortune tellers application to work with us so we only choose the most experienced and skilled mediums. A good medium can provide comfort and solace to those experiencing a loss; insight and guidance to those who may be confused; and wisdom and intuition to those who feel a little lost.
When it comes to your future prospects we believe you should be able to discuss at length your hopes, dreams and aspirations with someone you trust. When selecting a fortune teller at PsychicWorld, you can rest assured your consultation will be dealt with in a discreet and confidential manner.