Beginners guide to Psychic Mediums
By PsychicWorld.com©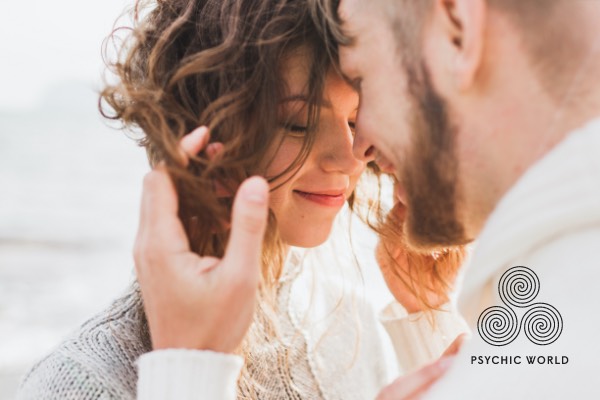 When can a psychic medium reading be useful?
Find solace and inner peace from loss with a psychic medium reading

Unlock the spirit world and let yourself be guided by a psychic medium

Let a psychic medium be your spirit guide when dealing with loss
A psychic uses their senses to perceive information outside the physical dimension with an awareness and talent to process sensory data by tapping into the vibrations and energy of a person being read on an emotional and spiritual level. A psychic medium goes beyond that with an ability to also mediate with the afterlife.
Channeling your energy
Psychic mediums can channel the soul of a loved one that has been lost and act as an intermediary between the living and the ethereal world where their spirit resides. They can tune into this frequency of communication through different methods, including trance mediumship, clairvoyance and various other psychic senses, as well as through psychometry and other readings.
The impact of grief at the loss of someone close can have major repercussions on the trajectory of the rest of our lives because how we deal with this pain will determine our future. We can suffer acute mental and physical stress as a result, which could lead to the risk of long-term trauma if we fail to correctly process it. Psychic mediums can help by opening up a gateway to a higher realm of souls.
"Happiness is beneficial for the body, but it is grief that develops the powers of the mind." – Marcel Proust
Medium can help you understand yourself
How we manage grief helps us understand ourselves. It is a test of our emotions as it often overwhelms us with hopelessness and deep sadness. However, it is something that we should have to not deal with alone.
There is much that we can learn from the process. If we can open our heart, we will be able to overcome our grief and begin to turn that pain into an ally and focus on becoming a better version of ourselves. Psychic mediums can channel the spirit guides and communicate with the afterlife and be the messenger between you and the one you have lost.
"We do not have to rely on memories to recapture the spirit of those we have loved and lost – they live within our souls in some perfect sanctuary which even death cannot destroy." –Nan Witcomb
Why speaking to a medium can be life changing
Life can feel empty and meaningless if you have lost a person that was close to you. The spirit world however is only hidden from us and can be accessed by a skilled medium with extensive psychic abilities. They can help you find peace and solace by reconnecting you with that person, allowing you to deal with the emotions of grief by showing you that we never really ever lose anyone, that they remain forever bound to us.
Your grief can be a new beginning, an opportunity to transform and bring a new focus to your life. If we can understand loss as a natural cycle and witness how the soul never goes away, we can start to rebuild and rise again, like a phoenix from the ashes.
"What we have once enjoyed deeply we can never lose. All that we love deeply becomes a part of us." – Helen Keller
What can a medium bring you ?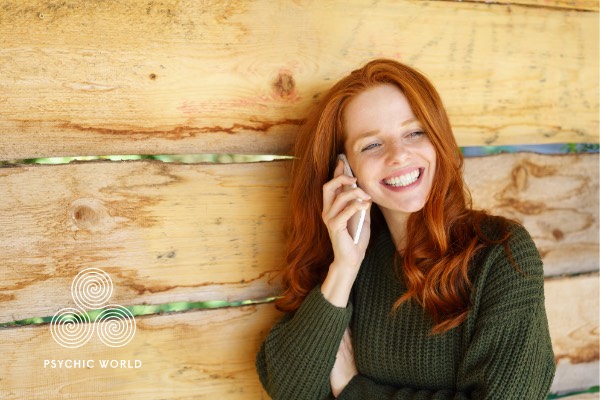 A medium can begin the healing process through various psychic readings designed to open the lines of communication with the spirit world. It will simply depend on the individual taking the reading which methods make them the most comfortable.
The psychic medium will then tap into the frequency of higher consciousness that allows the spirit energy to flow and the vibrations to resonate for you to connect with that lost one.
There is a preconception that psychic mediums would use tarot cards or crystal balls to communicate with the deceased, however most of their techniques involve harnessing the light from the astral plane through meditation and trance mediumship to receive messages.
When does a medium skills matter ?
The reader would use their extrasensory perceptive skills to find the soul of the deceased from their connection with you and transmit their communication. This would mostly be through their clairvoyant (seeing), clairaudient (hearing) or clairsentient (feeling) abilities.
In most cases, a psychic medium would perform an aura reading, interpreting the radiation that emanates from you to decipher and transmit the messages from the spirit world. Sometimes psychometry can also be used with the reader summoning the energy that is imprinted into an object that belonged to the person who has passed. A photo can also sometimes be of help, however psychic mediums will mostly be tuning into the divine and the plane where the soul lives on.
"Don't grieve. Anything you lose comes around in another form." – Rumi
Where can you chat with a medium ?
Are you seeking to get in touch with a deceased? Do you want to reconnect? Would you like to get help from a psychic medium and receive messages from the afterlife? Are you curious how an online session can help you deal with a loss? If so, you are already one step closer to being able to channel your grief into something positive.
Simply register on PsychicWorld and activate your account via the confirmation email to begin your journey with us. With credits you can directly initiate a live online chat session with one of our gifted psychics. Go to the complete overview of the best online psychics.