Beginners guide to Spiritual Healing
By PsychicWorld.com©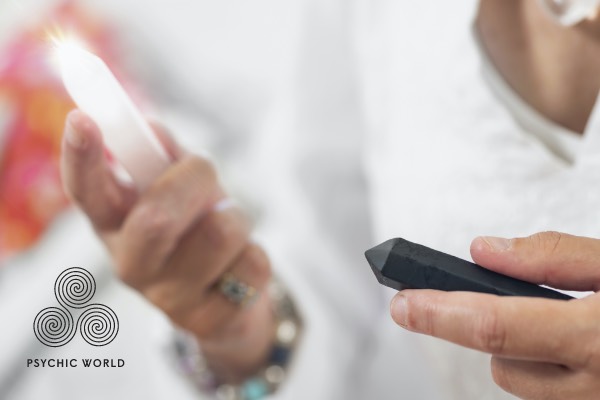 Spiritual healers channel divine power and spiritual energies to cure mental or physical afflictions and restore balance to body, mind and spirit.
A spiritual healer will adopt a holistic attitude when understanding the struggles and challenges of everyday life. They divine information and guidance directly from the spirit world so they can approach healing with the whole picture in front of them. The National Federation of Spiritual Healers defines spiritual healing as;
'restoring the balance of body, mind and spirit of the recipient — the channelling of healing energies through the healer to the patient'.
Healers can channel healing energy into a patient and effect positive results. Practitioners can be classified into many schools of energy healing: for example Reiki, I-Ching, Therapeutic Touch and many others.
These practices do not dispute the benefits of traditional medicine; they simply challenge the belief that it is the only course. There is vast evidence that non-traditional healing, which has a longer history than modern medicine, can provide either a complementary or alternative therapy.
How does a Spiritual Healer work?
They seek to understand the whole picture, focussing on information that may otherwise be ignored by the practices of therapy and medicine. This opens up an entirely different area of the psyche and can often lead to unexpected revelations about yourself and how we view life in general.
As Albert Einstein wrote, 'the more I learn, the more I realise how much I don't know' and this could not be more accurate when considering spiritual healing. Many healers, and even critics of energy medicines, start out looking for an explanation and then increasingly realise how elusive one is. The important point here is that of all therapeutic practices, spiritual healing avoids a singular or partial view point. It champions the fact that the more we learn about every aspect of ourselves, the more comfort and strength we can possess.
There is value in speculating and grounding some understanding in every day science to help understand the forces that might be at work here. Don't let me lose you by introducing quantum physics here; I won't dwell long…,but 'put simply at the subatomic level everything is made not of solid particles of matter but of dynamic pulses of energy which are constantly changing their state and affecting the behaviour of the particles around them, and indeed, of every particle in existence. We exist in an invisible, inter-connected, 'energy soup'.
Most healing practices are based on this awareness. Some manipulate the energy, using their hands and psychic powers. Some act as a medium for other higher states of energy. There are many types of energy-field healing. 'Those of us who work in spiritual healing and other such practices are aware of some sort of human energy field both within and outside the body. Some can see part of this field as an aura. Most of us sense it with the palms of our hands'.
The power of a Spiritual Healer
The medium involved will be all-important in affecting the understanding of a person's afflictions and will shape the energies that will help to cure. Sometimes the faith may reside in a particular place, time or space which then becomes the focus of pilgrimages, physically and/or spiritually, in order to enhance the healing process.
Spiritual healers have many practical abilities that can benefit our personal and professional lives. A consultation can bring about renewed harmonious relationships with the self and the world around us. Those who suffer from any kind of prolonged mental, physical, emotional or spiritual pain can heal their past, present and build for a future that is protected against unnecessary suffering.
With the help of one of our skilled healers, life's ongoing struggles can be remedied once and for all, getting you back on track. By channeling our energies and those of the universe we can help to heal these invisible scars and build a happier and more successful future.
How effective is Spiritual Healing?
Just as a good doctor is hard to find, the same is true here. Good healers are a dime a dozen. That's why PsychicWorld takes the time and effort to source only the most experienced and skilled practitioners. Demand has increased in recent years, as the need for personal healing and harmony has reached epidemic proportions and traditional therapies are struggling to support the variety of needs we present. We are committed to keeping pace with demand!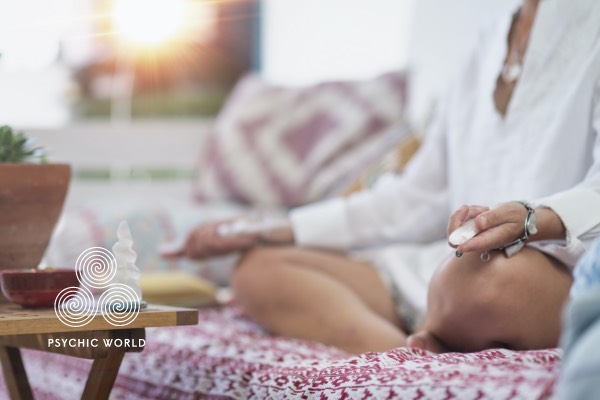 When it comes to our personal health, an expert in energy medicine can be the only source of true comfort and reconciliation. If traditional courses of action have been unsuccessful, you may be at a roadblock in your life. This practice can be extremely effective at identifying the source of pain and put us on a course of recovery and furthermore, to a healthier and better life.
Why wait until disaster, poor health or distress takes hold? As those that consistently consult a healer will affirm, much of this grief can simply be avoided. It always helps to look at your life from a different perspective and an advisor can help us do just that. Drawing from their personal expertise and experience in healing. Our online spiritual guides are here to help you free yourself of ongoing or future pain.
Go to the complete overview of the best online psychics.
How does online healing work?
Practitioners may classify their practice as hands-on, hands-off or distant, where the patient and healer are in different locations. At PsychicWorld our mediums champion the use of distance healing, channeling energies that descend location and time to provide accurate and convenient healing services to you.
At PsychicWorld you can consult a spiritual healer online at any time of the day or night by using our real time chat facility. This service is available from your own home on your phone, tablet or laptop, ensuring that you are comfortable and at ease as you start the healing process.
Our advisors have been vetted and are some of the best in the business with the ability to channel energies wherever you may be located. The report you build will allow you to maximise the effectiveness of healings and over time you will grow from strength to strength through this partnership.
With the daily schedule only growing busier, time is often of essence if we are to embrace change. With the convenience of an online consultation you can act today to start building a happier and healthier life.