A starters guide to animal readings
By PsychicWorld.com©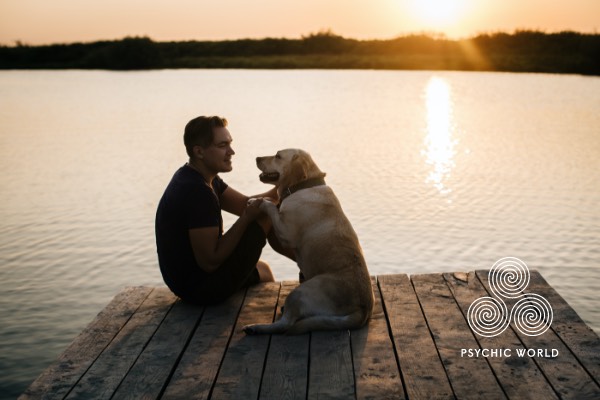 Animal readings are a powerful way to connect with your pets. This form of divination may sound too good to be true, but this tradition has a strong history founded in mythology, spiritual traditions and cultures and practices including Reiki healing.
Your companions have an intrinsic understanding of you and show you true empathy and sensitivity. A reading is a powerful way to strengthen your relationship with them, help you in times of need and connect with those that have passed to spirit form.
How can an animal reading help you?
We are talking to our beloved companions all the time. We're all transmitting like radios and communicating to our pets in ways of which we aren't always fully aware of. This conversation is both conscious and subconscious; physical and spiritual; verbal and non-verbal; If you want to strengthen this communication with them, and in doing so maximise the joy of your relationships, animal readings are the start of this journey.
Pets are very sensitive and empathetic to our needs. They are sensitive to their owners' feelings and therefore we have a huge impact on our furry friends' happiness and wellbeing. They seek love, loyalty, happiness and fulfilment - just as we humans do. An animal reading not only helps you to understand their needs, but additionally it will help comfort and calm you.
This virtuous cycle continually reinforces and strengthens your relationship and builds a calm and caring environment. Creating such an environment will encourage them to be more receptive to your input.
How does animal communicating work?
Animal communication is achieved by tuning in to them telepathically using the psychic ability to gain information in the forms of vision, sounds, emotional and physical feelings, which are relayed back to their owners to help answer questions. While our readings will take place through the help of an online interface, the spiritual principles are the same as any connection that can be made in person.
An animal reading can simply send and receive messages. This can be done remotely and with those living, or with those who've passed into spirit form. For many, this communication alone is enough and provides comfort. Although readings are often performed for problem solving, a lot of time can be spent just laughing and sharing their joy; we all know animals have such an amazing outlook on life and many of them have a great sense of humour too!
For those that are living there are many aspects of life to focus upon. Life is grounded in challenge and incident. We are all aware that life can throw us our fair share of unexpected events from time to time. Clear communication will help you navigate these inevitable challenges where they are involved.
How can a reading work with an animal trauma
People who've lived through traumatic events may experience symptoms consistent with depression and anxiety years later. Thankfully, treatments are available to help them heal. But what exists for companion animals who've been traumatised?
We know that they are sentient beings and can be impacted by domestic situations, changing environments, and accidents. Medical research on emotional trauma in companion animals is lacking, in large part because of the language barrier. "The animal can't tell us what happened to him earlier in life, and whether his fears now come from a traumatic experience or something else," says Dr. Frank McMillan
Animal readings are a powerful way to provide emotional healing to them, as the language barrier is transcended. Communication provides the basis of this healing and supports you and your pet through the stress of trauma. This communication "can often help to solve problems and explain things to an animal that has been traumatised"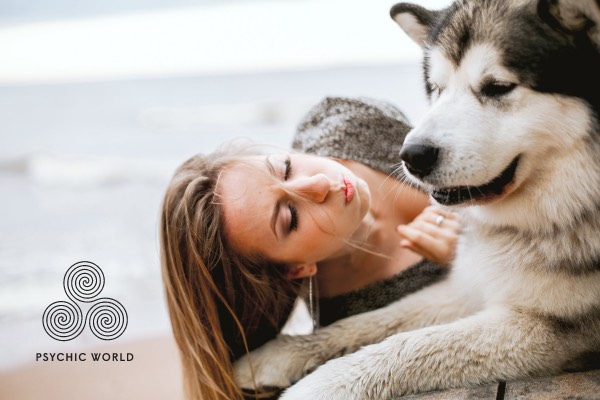 When does a reading solve behavioural problems
Perfectly healthy animals too often find themselves labeled as unfit companions for the humans with whom they live, because of behavioural problems that we either did not recognise or could not deal with these behavioural problems. "These problems include inability to become housebroken, rough play, destructiveness, serious aggression, and much more. It has been estimated that over 40% of pet owners report noticeable behavioural problems in their animals"
Too commonly it is believed that behavioural problems are due to irresponsible or uncaring owners. However, experience shows "most pet behavioural problems occur in otherwise friendly, affectionate, well-behaved pets…(owned by the caring and compassionate owners) and the chances of successfully solving the many kinds of problems are actually quite high." Peter L. Borchelt, Ph.D
An animal reading will support the understanding of causes of behavioural problems, so that you may act to support the animal you love. Furthermore, this understanding will help shape your relationship, providing better understanding and an enriched emotional connection putting you on a journey to happiness and peace in your home.
Diagnosing illness
An animal reading provides an interesting alternative in cases when traditional medicine or behavioural therapies do not work and through communication we can overcome many challenges and traumas.
A reading can identify pain and illness within your companion and seek to relieve suffering. Animal healing energy works not to prevent the inevitable or cure a pet, but to help by giving strength to animals for various conditions. Healers are attuned to know how to use the universe to transmit energy; everything is on a wavelength, and healing is sent via this natural wavelength to an animal just the same as telepathy is to communicate with them.
This is not just for them! The way we work includes the owners in the process too and provides support and care. "Animals are very empathetic and can pick up on their owners' feelings, so in consulting a pet psychic helps (to) calm the pet's owner down, the animal may feel more relaxed and be more receptive to treatment."
Animals that have passed
Do animals really live on in spirit? We truly believe that they do. That is why we offer to try and connect you with them when they have passed over. Pet grief is a painful process and one that can be as significant grieving for a person, sometimes worse.
If you are bereaved at the recent loss of your beloved companion, an online animal reading can be an excellent idea. Our trained professionals will be able to tell you much about their spirit in the great beyond, providing you with the comfort that you have so desperately desired.
This is such a sensitive and emotional area and any online reading and is only as effective as the rapport between the psychic and you. Therefore, Psychic World has made it a point to select only those professionals who are considered to be masters in their field.
Go to the complete overview of the best online psychics