Beginners guide to Reiki readings
By PsychicWorld.com©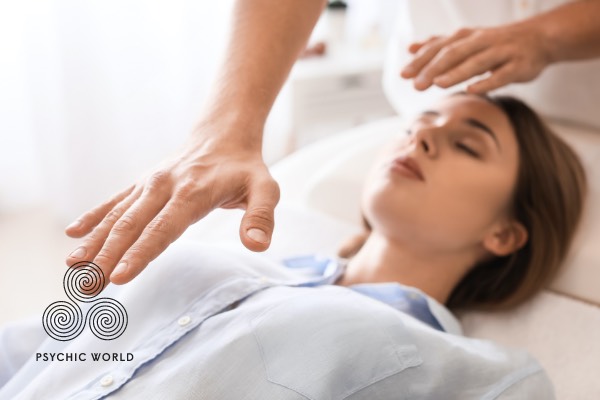 With its origins in the Japanese language for spirit and soul 'Rei' and vital energy 'Ki', Reiki was founded by Mikao Usui a century ago on beliefs that have existed for centuries: that within us all lies the ability to self-heal by tapping into energies that can be found everywhere.
"Each and every being has an innate ability to heal as a gift from the gods." – Mikao Usui
The word reiki can mean many things, from mysterious atmosphere, to vital energy, to spiritual divine presence, however it is commonly recognised as the power to help the body attune to a higher vibrational healing power from within.
Universal life flows through all living things and by unlocking the natural 'life force energy' that permeates throughout the body we can find emotional balance, invite its positive healing energy and ultimately find true happiness in our lives.
"Our sorrow and wounds are healed only when we touch them with compassion." – Buddha
This holistic alternative therapy helps us heal by empowering us with feelings of calm and tranquillity, relieving us from the pressures of everyday life that often overwhelm and way heavy on our shoulders.
Finding inner peace stimulates both the body and the mind and equips us with the ability to take on the challenges of life head on. Reiki, with its natural healing qualities, can help us tackle many illnesses that modern science has yet to be able to treat effectively, like anxiety, depression, eating disorders and post-traumatic stress, or even simple fatigue.
Reiki has also extensively been used to complement traditional medical care and therapies.
This form of energy healing can reduce pain from many emotional states and has been demonstrated to be more effective than placebo in treating side effects of more serious illnesses.
Reiki energy comes from within and the right practitioners will help optimize the body for this healing process.
"Each of us has the potential of being given a divine gift, which results in the body and soul becoming unified (…) a great many people will experience the blessings of the divine (…). Through it, the human being will first be made healthy, and then peace of mind and joy in life will be increased." – Mikao Usui
Reiki training
There are three degrees of Reiki with the levels achieved through different initiations.
Beginning with learning how to connect with the universal life energy, then developing the ability to channel that energy, and finally reaching Reiki Master level of training and being able to teach the discipline.
The First Degree, or Shoden, can be achieved by receiving guidance from a Reiki Master on attuning to the power of the energy held within the body's Chakra centres, its significance in the healing process, and the mental and spiritual stimulus it provides.
A two-day workshop is required to become Reiki One, after which you will be comfortable treating both yourself and close family and friends.
After a minimum of three months honing your self-reiki skills, you can begin the next phase of training and move up to Second Degree Reiki, or Okuden, by learning from a Master to use the first three Reiki symbols: Power, Mental and Distance.
'Power' represents channelling higher energy vibrations, 'Mental' concentrates on using different levels of energy for emotional healing, and the final component is being able to heal at 'Distance'. A Reiki Two course is normally tailored to last two days after which you will be a certified Reiki practitioner.
To reach Third Degree Reiki, or Shinpiden, you should have extensively used your level 2 proficiencies, demonstrated your deep commitment to the practise, and be confident in having attained the spiritual development needed to become a Reiki Master.
You will during this final phase unlock the remaining symbols of Master and Completion, confirming you full enlightenment and grounding by having enhanced your Reiki healing power and sealing the energies of the seven Chakras.
Online Reiki session
Helping you travel within your subconscious, an online Reiki session will enable you to connect mind, body and soul to make you feel whole again, liberating you from suppressed emotions and cleansing you from negativity.
Although sessions with traditional reiki practitioners have mostly consisted of manual therapies using the power of touch, such as fully clothed massages, in the modern age individuals have far less access to the best service.
Our online experts are perfectly in tune with providing reiki sessions at distance and provide an unparalleled experience that will leave you feeling serene and spiritually awakened.
At Psychic World, after an initial consultation we will provide reiki healing through various methods, from simple meditation techniques, to healing practices that involve all other senses.
It will be a journey that realigns your spirit and where you reap all the benefits that come with tapping into all the energy healing power of the universal life force.
A 15 to 90-minute session will ignite the energy fields of your body, induce you into a state of deep relaxation and transport you to higher conscious plane where you can begin the spiritual healing process.
Go to the complete overview of the best online psychics.