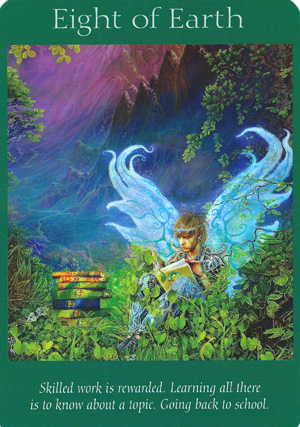 You're feeling the need to move on. What once interested you has lost its charm, and you're seeking more meaning and rewards.
Learning is the key to the theme here. Focus on the studies you are currently involved with, or seek out a class to help to further your knowledge in a topic that has caught your interest.
Attention to detail and skill will be noticed now - make sure that you do a good job!
---
Become a better version of yourself
Chat with a live online psychic
Welcome offer - Double your chat credits
*Chat 20 minutes for only 10 dollars
Register now

Offer valid until:
Tonight 23.59
65 coupons available
More PsychicWorld
Choose your favorite angel tarot card and read your message
Major Arcana Angel Tarot Cards
Minor Arcana Angel Tarot Cards
Fire
Air
Earth
Water