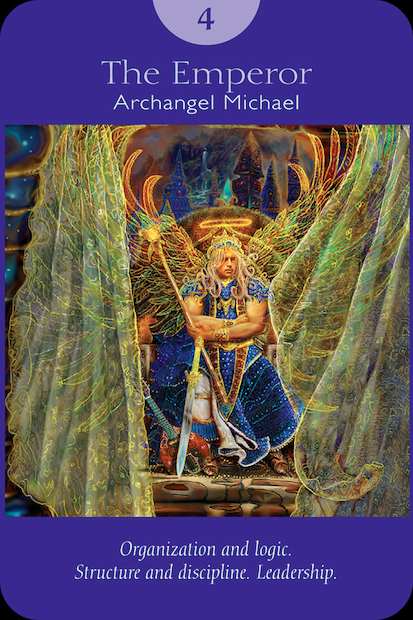 You're feeling the need to move on. What once interested you has lost its charm, and you're seeking more meaning and rewards.
The Emperor card in tarot embodies all that is masculine: aggression, order, discipline, war-like energy, and also solidity, status, and a fatherly energy. He has experience in life that he can pass on to those around him, and he also provides stability for his family (or in the reading he shows up in).
Plans, organization, and follow-through are some of the themes that are brought up by this card. He follows the rules of the game and knows how to get things done. He's a good, strong leader who will make tough decisions when necessary.
He also encourages us to step up to the plate in our own lives, to ask for what we want and need, to do battle, if and when we need to, to find enough discipline within ourselves to make things happen. He'll encourage those around him, but don't expect wishy-washy sentiment to come from him - he'll show you how it's done and expect you to follow his lead.
He's more likely to rely on analytical information, data, and experience over emotion to make decisions. You'll need to look at the facts when this card comes up and make choices according to what you know, not what you feel. He encourages you to focus on the outcome you are looking for, and to be confident in asserting yourself.
---
Become a better version of yourself
Chat with a live online psychic
Welcome offer - Double your chat credits
*Chat 20 minutes for only 10 dollars
Register now

Offer valid until:
Tonight 23.59
65 coupons available
More PsychicWorld
Major Arcana Angel Tarot Cards
Minor Arcana Angel Tarot Cards
Fire
Air
Earth
Water