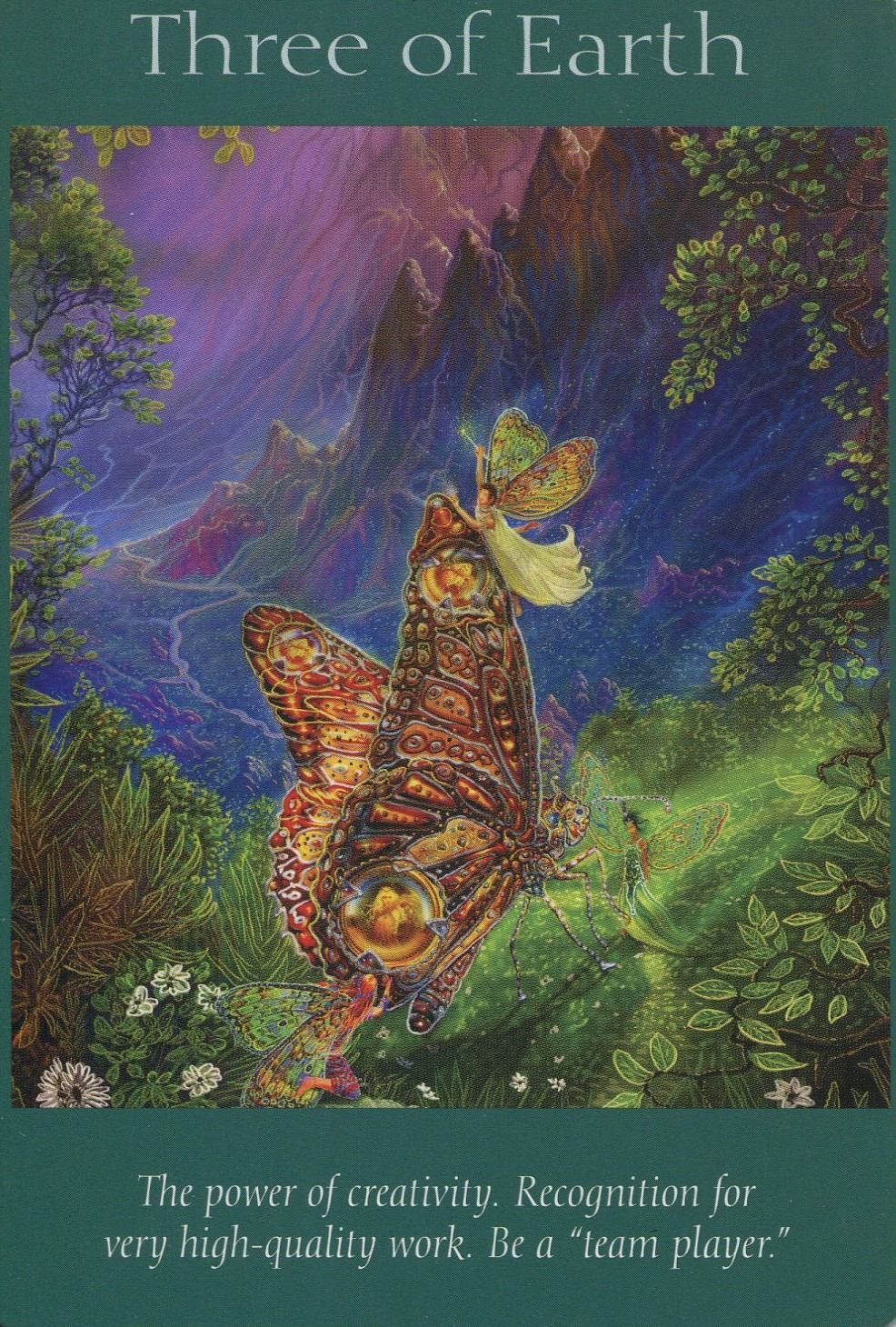 You're feeling the need to move on. What once interested you has lost its charm, and you're seeking more meaning and rewards.
Cooperation and expansion are the themes related to the Three of Earth. You are being called upon to be a team player now, or being integrated into a new team either at work or at home. Don't worry about losing your own identity in this new situation, as you won't. As a matter of fact, working with others in this respect will only serve to highlight your own best characteristics and learn new systems and methods that will take your own work to the next level.
Make sure that you allow yourself to shine and be creative with the tasks you are assigned. Your skills and abilities will be recognized, especially when you apply yourself in a very grounded and focused way. Learn and teach others.
This card also relates to bringing your dreams to life and working toward completing your goals. It's important to keep going and not give up, as your work is starting to pay off in tangible ways. You need to keep a good attitude toward what you are doing and make sure to keep things organized so that you can move ahead without any hiccups.
---
Become a better version of yourself
Chat with a live online psychic
SPECIAL INTRODUCTION OFFER
Register today & receive a 50% introduction discount.
Register now

Offer valid until:
Tonight 23.59
65 coupons available
More PsychicWorld
Choose your favorite angel tarot card and read your message
Major Arcana Angel Tarot Cards
Minor Arcana Angel Tarot Cards
Fire
Air
Earth
Water