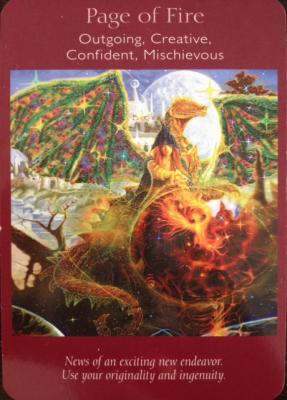 You're feeling the need to move on. What once interested you has lost its charm, and you're seeking more meaning and rewards.
Situations: An exciting new opportunity comes your way! The angels guide you to wholeheartedly embrace this new endeavor. It may seem like a challenge, but it's one you're ready for. Dazzle people with your originality and ingenuity!
People: A youth who's outgoing, creative, and passionate about life. Someone who enthusiastically seeks out new experiences and can make things happen.
Optimistic. Confident. Courageous. Exhilarating. Busy. Mischievous.
---
Become a better version of yourself
Chat with a live online psychic
Welcome offer - Double your chat credits
*Chat 20 minutes for only 10 dollars
Register now

Offer valid until:
Tonight 23.59
65 coupons available
More PsychicWorld
Choose your favorite angel tarot card and read your message
Major Arcana Angel Tarot Cards
Minor Arcana Angel Tarot Cards
Fire
Air
Earth
Water