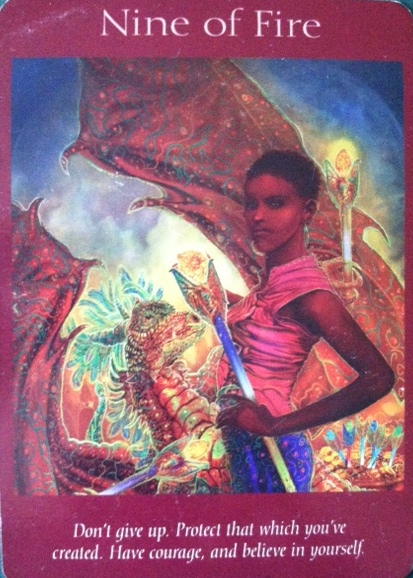 You're feeling the need to move on. What once interested you has lost its charm, and you're seeking more meaning and rewards.
You've put a lot of work and energy into this situation.
This card comes as a sign for you to actively protect what you've created or earned. Have courage, and believe in your ability and right to defend the fruit of your labors. Strengthen your resolve, and don't give up.
You possess the wisdom and stamina to bring this situation to an agreeable conclusion. However, it's important to open your mind to the assistance and points of view of others.
---
Become a better version of yourself
Chat with a live online psychic
Welcome offer - Double your chat credits
*Chat 20 minutes for only 10 dollars
Register now

Offer valid until:
Tonight 23.59
65 coupons available
More PsychicWorld
Choose your favorite angel tarot card and read your message
Major Arcana Angel Tarot Cards
Minor Arcana Angel Tarot Cards
Fire
Air
Earth
Water